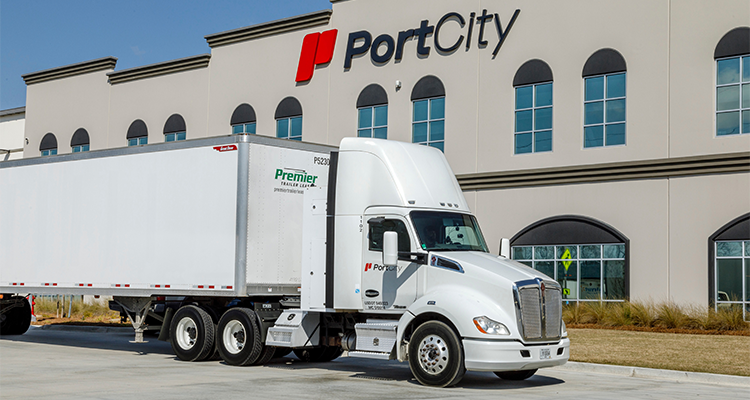 3PL expert, PortCity, is broadening the US' southeast gateway and opportunities for all 
Headquartered in Savannah, Georgia, PortCity has been providing leading solutions across the third-party logistics (3PL) sector since 2001. "We started out as a team of five investors," begins Billy Robinson, Chairman, "and purchased a small courier company with five box trucks and six employees. Our annual revenue was barely hitting half a million, but we knew which way the wind was blowing, and where we wanted to be.  
"That was the first year that the Georgia Ports Authority (GPA) got close to hitting one million twenty-foot equivalent units, which I believe is soon to surpass 6 million now. However, at that time, I was working another job and just acting as an investor. My first actual day at PortCity was the 1st of January 2004, when my operating partner and I bought out the other three.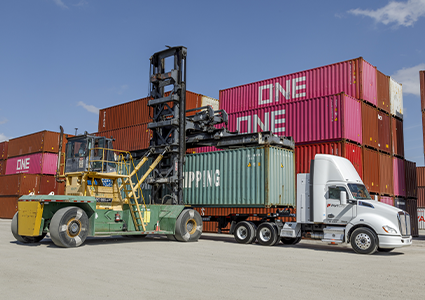 "I remember attending my first State of the Port Address that year, at which Doug Marchand was the Port Director," he continues. "He and his team had been busy attracting all sorts of big box retailers, and raising awareness of Savannah's perfect location to stand as the primary gateway into the southeast US region and beyond. He stated that the local infrastructure was going to need up to 40 million additional square feet of warehouse and distribution space, so you can guess what we did. I grabbed my partner, and we started leasing, buying, and building as many warehouses as possible.  
"A few years later, we got wind that Heineken was looking to move its distribution operations away from its Charleston provider. The company saw the advantages that Savannah holds and began an 18-month journey to find a new 3PL partner in the region. We were the ones to win that business, which shocked some of our competitors, but we were growing in the right ways, and it was the perfect move for an organization of our size. Our business strives to treat people right and remain open to suggestions. That's how you evolve into the kind of company that the big brands trust and want to work with." 
Thinking outside the box 
Eric Howell, CEO, was first introduced to the industry working as a banker for PortCity. He went on to work for Savannah Warehouse Services in January 2012, which PortCity acquired later that year in December. Eric then became the CFO in 2013 and stepped into the CEO position in 2019, at which point Billy became the company's Chairman.  
"We're all about speed to market," Eric explains, "and we offer comprehensive port drayage, transportation, and distribution solutions. We're in our element transporting containers in and out of the port fast and possess the right relationships to ease any challenges or headaches that arise. Besides our efficiencies in trouble shooting, we have a full fleet with drayage and trucking capabilities, as well as our own warehousing, trans-loading, and distribution facilities.  
"We can also provide freight management and road transportation between our own fleet and other brokered trucks. PortCity's broad offering is really what sets us apart from our competitors, in terms of our own container stacking yard, tons of trailer storage, an in-house security team, plus truck maintenance run by our industrial team at our workshop. It's through leveraging these capabilities that we're able to think outside the box in ways others can't." 
PortCity prides itself on working with a diverse portfolio of regional and international customers. It primarily provides services to numerous clients across the retail, furniture, beverage, and non-hazardous chemical industries, as well as food-based enterprises shipping ambiently-attemperated containers of products.  
"It's a healthy mix," Eric continues, "which is incredibly favorable for cashflow among differing economic cycles. There's a definite majority among our customers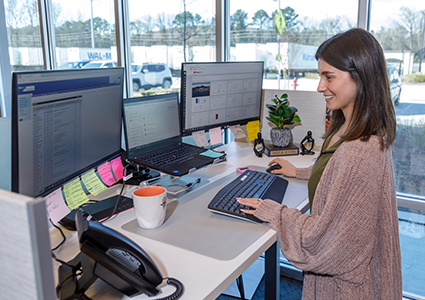 who are importing products into the US, given that the country hosts an enormous consumer market, however our portfolio of export clients is steadily growing too. We're constantly gaining market share and are incredibly blessed to have such a wonderful customer base to work alongside.  
Profitable partnerships 
"As far as emerging markets go, we've currently got our eye on the automotive industry. The EV sector is specifically what we're watching closely, as anybody in the southeast US will know, the recent growth there has been enormous. We've been working on building partnerships within the industry, where I'm sure we'd be able to provide plenty of assistance. The relationship element is always at the top of our agenda, we want to enjoy the time we spend with our customers, and make sure that they get the most out of working with PortCity. We've also recently invested in some larger equipment to provide services for out-of-gauge, heavier forms of cargo, which I expect will present loads more opportunities for the company." 
The organization's down-to-earth, people-based ethos extends further than client relations. PortCity makes a huge effort to support any of the people it deals with, employs, or directly impacts within its local communities, through its inherent mission to transform lives. 
"During new-hire orientation meetings, I have the privilege of speaking to all of our newest employees, and spreading our message," Eric elaborates. "For me, to transform lives is to create better futures, which I believe every person wants for themselves, their families, and careers. We offer courses on topics such as financial literacy, to help our teams not only in the workplace, but also in organizing their households. We're currently implementing the teachings from Jack Stack's book The Great Game of Business, which encourages every team member to think and feel like an owner, by means of open-book management. Furthermore, we put a lot of the decision making in the hands of our employees, and have an open-door policy when it comes to new ideas." 
"We've always believed, that by giving, you receive," Billy concludes, "and treating people well and fairly is paramount to this. Everybody is striving for more and wanting to do better, and we want to create those opportunities to give our teams the ultimate in employee experience. Eric has done a phenomenal job with this, which is crucial to an enterprise such as PortCity as the southeast US becomes a larger gateway into the country, therefore increasingly more competitive in terms of additional warehouses and distribution centers. We're just trying to give what we can, wherever we can, so that we can help as many people as possible, while we continue to grow."