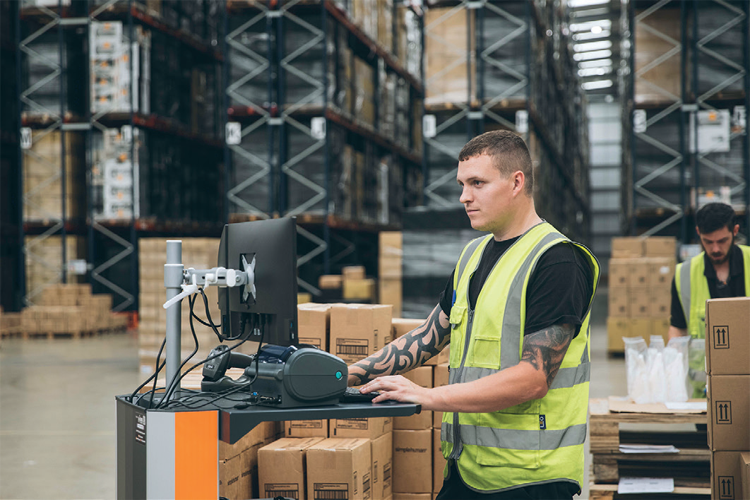 It's been widely reported that major enterprise software outfits are clamoring to shift their 'on-premise' license customers to the cloud with projects stalling and profits plummeting, because of the adverse effects of the pandemic.
They also say they're investing heavily in cloud R&D, but that doesn't happen overnight and big paying customers don't necessarily like change, or waiting around for it to happen.
This is where an established, advanced cloud-based WMS really comes into its own. Flexible, quick and cost-effective to implement and suitable for warehouse 16operations of all sizes – whether micro-solutions for local e-commerce activity, to large-scale national facilities – it's an increasingly crucial component of the new world logistics order.
But how do you overcome tight margins, resourcing and time, plus travel restrictions for the foreseeable future? The answer is Remote Implementation (RI) – a quality, reliable and customer-focused software delivery method and 'go live' process even while navigating challenging remote work requirements.
RI is something that SnapFulfil had been working on prior to the pandemic, recognizing the challenges businesses also face when it comes to meeting climate change targets, with reduced travel a key part of the solution.
Accelerated demand
What Covid-19 did was fast-track the adoptability of RI as a practical solution, allowing our SnapFulfil WMS to be onboarded from anywhere in the world, while producing exactly the same positive results in adoption and use as traditional on-site engagement, while maintaining an industry leading speed of 30 to 60 days depending on the project's complexity.
The first remote projects were successfully completed in early 2020 – and it works because SnapFulfil's sophisticated rules-based engine is extremely configurable. Multiple implementations can be handled at any given time, which means a much lower cost to the client, plus it makes for highly customizable user experience and convenience.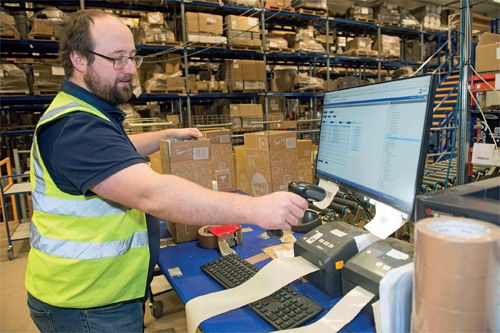 RI provides tailored virtual support, including regular online training and status meetings, to ensure new teams are able to easily access and rigorously test all the system parameters before go live. Enhanced remote support is also available post completion, geared to operational wants and needs.
Resurge is a US based order fulfillment start-up that grew its customer base from zero to 25,000+ orders per month, in under ten weeks and during the height of the Covid-19 crisis, after seamlessly and remotely onboarding SnapFulfil.
This helped it rescue small-to medium-sized providers affected by labor shortages and health issues, plus those left homeless by Amazon's move to shipping essential items only.
Our key contact at Resurge, co-founder and chief strategy officer, Brian Kirst, said: "The demand for our more progressive 3PL services has exceeded our expectations during these challenging times. However, we were able to respond really quickly by bringing forward our investment in a cloud-based WMS that has the flexibility and scalability to adapt and grow with us as a business and our customers' strategic expansions."
Right first time
Kirst added: "We've worked with SnapFulfil previously and completely trusted them to get our remote implementation right the first time and in just a matter of weeks, which they did without any issue, despite most of the US being under a stay at home advisory."
Subsequently, the New Jersey based company's investment and progress (it recently added a new West Coast D2C centre in Nevada, also via remote implementation) meant it was well placed to rapidly scale up to 125,000+ for the last holiday season.
Likewise, when fast growing e-commerce retailer Watch Gang had its move into a new and larger HQ delayed by the pandemic, it was essentially homeless and had to find temporary space nearby to begin implementation from – while managing limited internet bandwidth.
During the planning stages there were numerous questions around network stability, so technical resource was assigned early to provide guidance on set up and installations, which prevented any unnecessary delays and helped prepare for troubleshooting ahead of RF delivery.
Smooth transition
This also assisted with data configuration and being able to determine zones, sections and pick sequences for the initial space, but also formulate a methodology that would accommodate the new Los Angeles fulfillment center and allow for a smooth transition.
Web conferencing training was broken down into smaller, more manageable chunks to bring flexibility in balancing all the new learning with its day-to-day operations, while use of real-time data allowed all parties to understand expected volumes across each order type and plan for resource availability and mapping issues during go live.
Watch Gang's SVP Operations, Sam Christian, commented: "The SnapFulfil team's attention to detail is first rate and very personalized and you would never guess RI is a relatively new concept. It seems like they've been doing it all their working lives, it's so slick and efficient. I can't believe they'll ever see the need to do on-site implementation again."
With time, money and resource savings never more important that is indeed food for thought.
Next-generation functionality
Resurge is also an early adopter of SnapFulfil's next generation SnapBuddy functionality and this latest partnership initiative means it can now self configure WMS rules changes and modifications without delay and cut expensive maintenance costs, reducing the total cost of ownership.
Brian adds: "The SnapBuddy training tool is simple to use and is incredibly handy when it comes to being highly responsive and offering us greater control. Ultimately, it gives us more independence and reliance on our own internal processes. Nobody understands our needs better than we do, so the ability to configure to those needs is a real game changer.
"When you're dealing with volatile e-commerce fulfillment, unexpected spikes, peak periods and new products that you might not have the right rules set up for, having the SnapBuddy tool readily available gives us the ability to reconfigure a change in minutes – and it's in real time so there's no downtime either. It's hugely valuable to what we do and sets us apart from our competitors."

Smitha Raphael is Chief Product & Delivery Officer at WMS technology innovator, SnapFulfil. With a unique blend of Tier 1 WMS functionality, proven delivery methodology and enterprise class IT infrastructure, more and more companies are turning to cloud-based SnapFulfil to optimize inventory, space and labor within their DCs. Offering a range of deployment methods and payment options, whatever the challenge, SnapFulfil offers a value solution.
www.snapfulfil.com