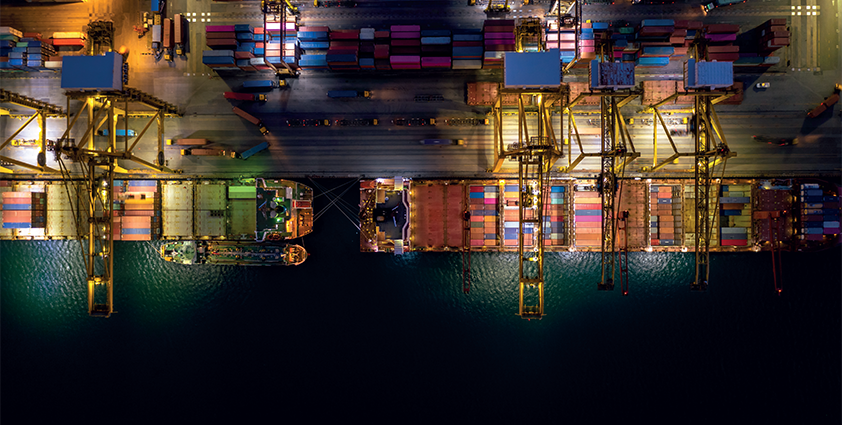 All-Ways Forwarding Int'l
All-Ways on top!
Several decades ago, the freight industry was totally unautomated – every process and every form had to be completed by hand. Today, everything is automated, and at the forefront of that digital revolution is All-Ways Forwarding Int'l
The US, Canada, China, Spain, Israel, Egypt, Greece, Morocco, Lebanon, Turkey, Bangladesh, Pakistan, and Bulgaria. The list of pivotal international links that All-Ways Forwarding (All-Ways), a custom broker and freight forwarding company headquartered in Elizabeth, New Jersey, offers its clients between point of manufacture and point of sale goes on – and on, covering 80 percent of the globe.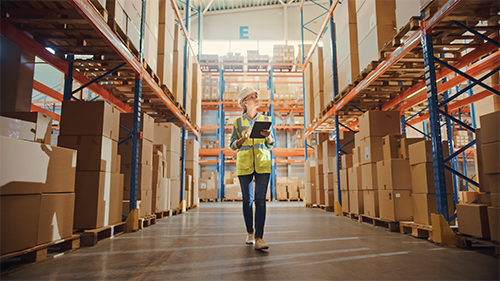 For more than 30 years, All-Ways has been honing its expertise and channeling industry insights to uncover unique opportunities and exploit untapped efficiencies within each link of its clients' supply chain. Where other companies see roadblocks and hurdles, All-Ways sees new paths for growth and exploration. The freight solutions giant prides itself on accepting any challenge and getting things moving.
Multiple teams, offices, and divisions offer customers a cohesive and seamless freight forwarding experience. By partnering with All-Ways, persistent problems like costly overheads, production delays, cancelled orders, retailer chargebacks, expensive air freights, and customs exams all begin to fade away.
The company's vast network of resources mitigates the countless complexities of the shipping and freight industry, and well-executed logistics solutions offer clients a strategic and competitive advantage – all the time, every time. All-Ways' in-house software, moreover, offers best-in-class analytics and puts clients in the driver's seat, enabling them to leverage their data in order to make strategic, accurate, and timely freighting decisions.
Supply chain and logistics are at the heart of everything All-Ways does. Among the company's vast list of renowned services is purchase order (PO) management, imports and exports, oversight (Q. C. inspection services), customs clearance, drayage, warehousing, and Amazon Direct. Let's briefly take a deep dive into the first two in order to establish a deeper understanding of the background procedures responsible for All-Ways' strong, industry-wide reputation for operational excellence.
In terms of PO management, All-Ways offers quality control (QC) milestone visibility, which is facilitated by its robust oversight division, true LDP (Landed Duty Paid) costing via its brokerage team, and precise in-warehouse data and port performance analytics on behalf of its drayage unit.
For imports and exports, the company offers advanced forecasting and the enforcement of online bookings, expedited turnarounds to offset potential delays, and an inspection schedule that aligns itself with vessel cut-offs. Once more, this incorporates multiple teams, offices, and divisions across the overarching operation, truly offering clients a one-stop-shop for end-to-end cargo solutions.
As a result, large businesses and global organizations trust All-Ways to get products from A-to-B in a hassle-free and timely way. Let's observe this in action, delving into two key case studies that acutely summarize the astounding ability of the New Jersey-based custom freighting broker.
First, a leading importer of consumer electronics and accessories found itself in a logistical straitjacket: a shipment of goods destined for a big box retailer was stuck in transit and running behind schedule. Unforeseen QC issues and lagging production timelines threatened to undermine a well-established partnership between the electronics supplier and the retailer. Desperate for a solution, the electronics supplier turned to All-Ways for help. With the goods due in stores in just 15 days, even the fastest ocean-based shipping option would not be enough – coming in at 21 days plus distribution time, it was simply not tenable.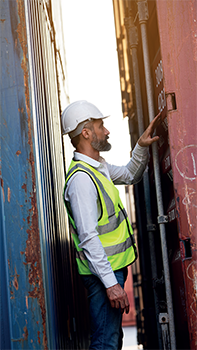 Fortunately, All-Ways utilized its creativity, seamless systems, and industry know-how to come up with an answer: it reserved a container on a freight ahead of time, buying an extra two days, before then, in advance of cut-off dates, catching a vessel leaving two days before the expected departure date. Thanks to All-Ways, the electronic goods were moved from cargo to the retailer's store in just 14 days, leaving a glorious 24 hours to spare.
Second, in addition to forwarding and customs clearance, All-Ways also provides considerable consolidation services for a host of companies, including a consumer goods conglomerate. For that conglomerate, All-Ways strategically coordinates goods from around eight different suppliers into one shipment. To do so, it must consider warehousing requirements, evaluate stock, and divide shipments into appropriate containers. By doing this, All-Ways manages to save this specific client from shipping an extra 100 containers every year. With an average cost of $8000 per container (i.e. US West Coast) the savings certainly add up.
With over 500* total employees based all over the world, All-Ways is able to offer these seamless and expertly maneuvered logistical and spatial arrangements in a fast, efficient, and reliable fashion. Within the last three years, the company has experienced tremendous growth: 2019 saw an entire QC division join the team, a PO management unit was added in 2020, and earlier this year All-Ways developed a new, groundbreaking logistics software that will surely disrupt the freighting industry for the better.
Going forward, the New Jersey-based custom broker wants to stimulate further growth. Recently, for instance, the company opened an office in the Caribbean to serve the Latin American market and tap into new opportunities across South America.
If the future of the company is anything like the services it offers, then this expansion will be seamless, efficient, and highly organized. It's one of many exciting new ventures that keeps the freighting firm, as the name suggests, All-Ways on top.
*# of employees, that purely belong to the organization, is around 550. The balance are subcontract and temp workers, hirees for warehousing etc
All-Ways Forwarding Int'l
shipallways.com
Services: Supply Chain Management, Freight forwarding & US Licensed Customs Broker