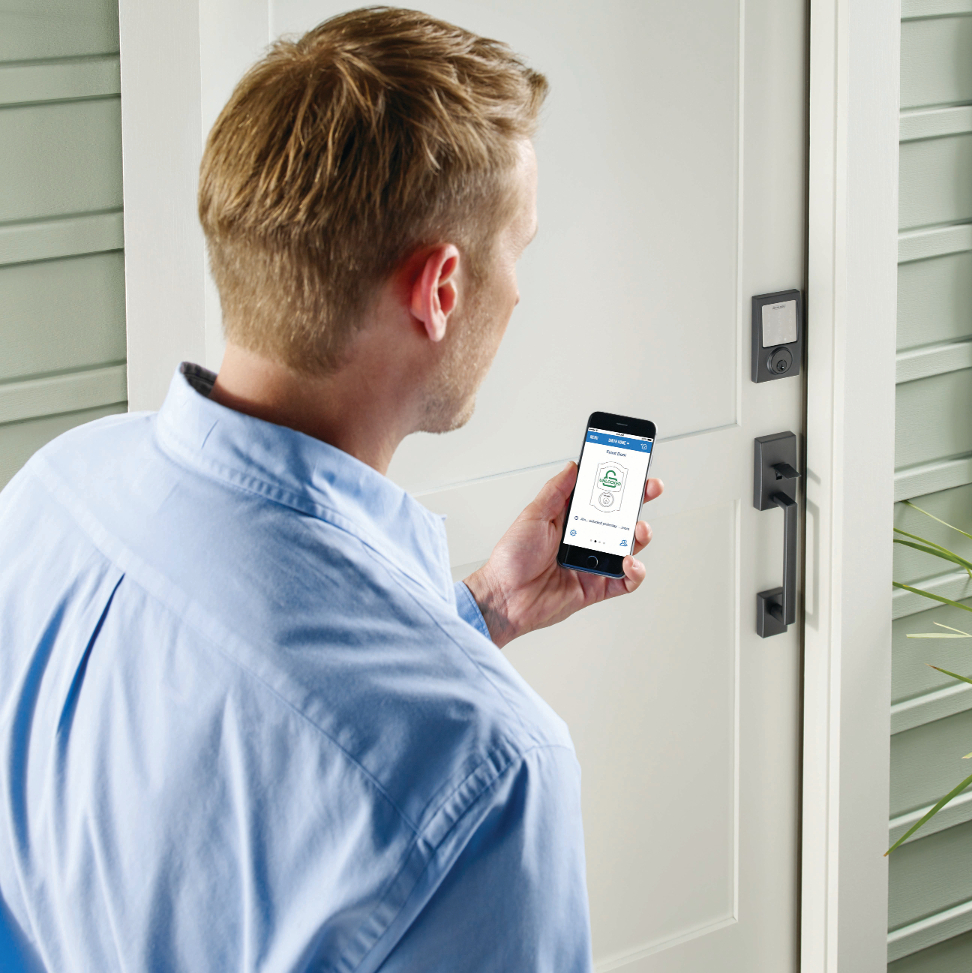 Allegion's products create security for its customers – and so do its supply chain operations.
By Chris Petersen
Since its inception, the driving force behind the company known today as Allegion has been security. As one of the global leaders in safety and security solutions for homes, businesses and institutions, Allegion's products provide customers with peace of mind knowing that their people, places and possessions are protected and secure. But there's more than one definition of security, and Allegion team members understand they need to do everything possible to ensure customers and partners feel secure in the knowledge that the company's products will be distributed where they need to be when they need to be there. That's a responsibility Senior Vice President of Global Operations and Integrated Supply Chain Chris Muhlenkamp says he takes very seriously, and the company is hard at work to make certain it continues to provide its customers with a sense of security in every aspect of their dealings with the company.
Allegion was spun off from Ingersoll-Rand in 2013, but the business unit has long been a pioneer in the safety and security space. In fact, many of Allegion's innovative brands have created their respective product categories, beginning with Von Duprin's development of the first "panic release bar" exit device in 1908, and continuing with CISA's development of the first-ever electronically controlled lock in 1926. Today, Allegion manages more than 25 brands around the world that hold more than 550 global active patents and are focused on security and safety for private and public spaces, mainly centered around doors and locks. Its product lines include doors and door frames, locks ranging from standard key-entry systems to locks accessed by advanced biometrics, and door closer and exit devices.
Muhlenkamp has been with Allegion since before it spun off as an independent company, having spent more than 35 years in the supply chain realm. Thirty of those years were spent in various positions at Delphi Automotive, where Muhlenkamp oversaw operations in various capacities in Mexico, Europe and the United States. He says Allegion is blessed to have a strong internal culture, strong brands and a commitment to improving in every aspect of its operations, and these elements are helping the company evolve and adapt to meet customers' changing needs in a more responsive and successful manner than ever before. "Those are the elements that make us very strong," he says.
Ground-Up Excellence
One of the most important elements to Allegion's success in serving its customer base across more than 130 countries isn't something that can be measured as easily as other elements of its operations, according to Muhlenkamp. "First and foremost, we have a great set of values that I believe people can relate to," he says.
One of those values is, "This is your business, run with it." By focusing on a culture built around empowerment and entrepreneurialism, Allegion has created an environment where employees have the confidence to solve customers' issues on their own without waiting for someone above them to give them permission. By putting the decision-making process in their hands and allowing them to take risks, Muhlenkamp says, Allegion has employees who are engaged and excited about their work. "We're not so worried about the failures, but the learning process that comes along the way," he says.
This culture of empowerment is what makes it possible for Allegion to listen to the voices of its customers and find ways it can make their businesses easier to operate. Muhlenkamp says the voice of the customer is what Allegion focuses on most intently, and it bases its decisions on their needs. "We're asking them what best serves them, what helps them," he says. According to Muhlenkamp, this embodies another Allegion value, "Serve others, not yourself."
Recently, Allegion undertook some initiatives to better serve its customers by reducing cycle times and improving speed to market. Muhlenkamp says the speed of any company's supply chain rapidly is becoming one of the key elements of success, and Allegion is taking steps to make improvements in that regard.
For example, Allegion has recognized that customers need certain products such as accessories or door hardware in a much shorter time frame than typical products. Muhlenkamp says the company has identified a number of SKUs that fit this category and has reconfigured its operations to ensure those products can be out to customers within three days or less no matter where they need to be.
Muhlenkamp says consolidating shipments is another strategy that has proven to be very successful for Allegion, especially when it came to the port strikes that immobilized a lot of shipping on the West Coast recently. "We were able to navigate through that very, very well and have no impact to customers," he says.
Driving Growth
Muhlenkamp says the initiatives Allegion has undertaken of late have been critical for the company, especially because it also has undergone an aggressive acquisition campaign, acquiring seven companies since it became an independent company. "You add a variety of products when you do that," he says.
In addition to finding synergies between Allegion and its acquisitions, Muhlenkamp says the company has done its due diligence by finding out what customers expect from the companies it has acquired and understanding how it can meet those expectations without interruption.
Supply chain is no longer simply a game of managing costs, Muhlenkamp says – companies now expect supply chain operations to be a driver of revenue through improved customer service and greater added value. By focusing on having the right relationships with its suppliers and listening to what its customers have to say, Allegion is becoming more and more of an ideal supply chain operation with each passing day, and Muhlenkamp says that means its customers can feel secure.
www.allegion.com
Headquarters: Dublin, Ireland
Employees: 9,000+ worldwide
Specialty: Global safety and security solutions