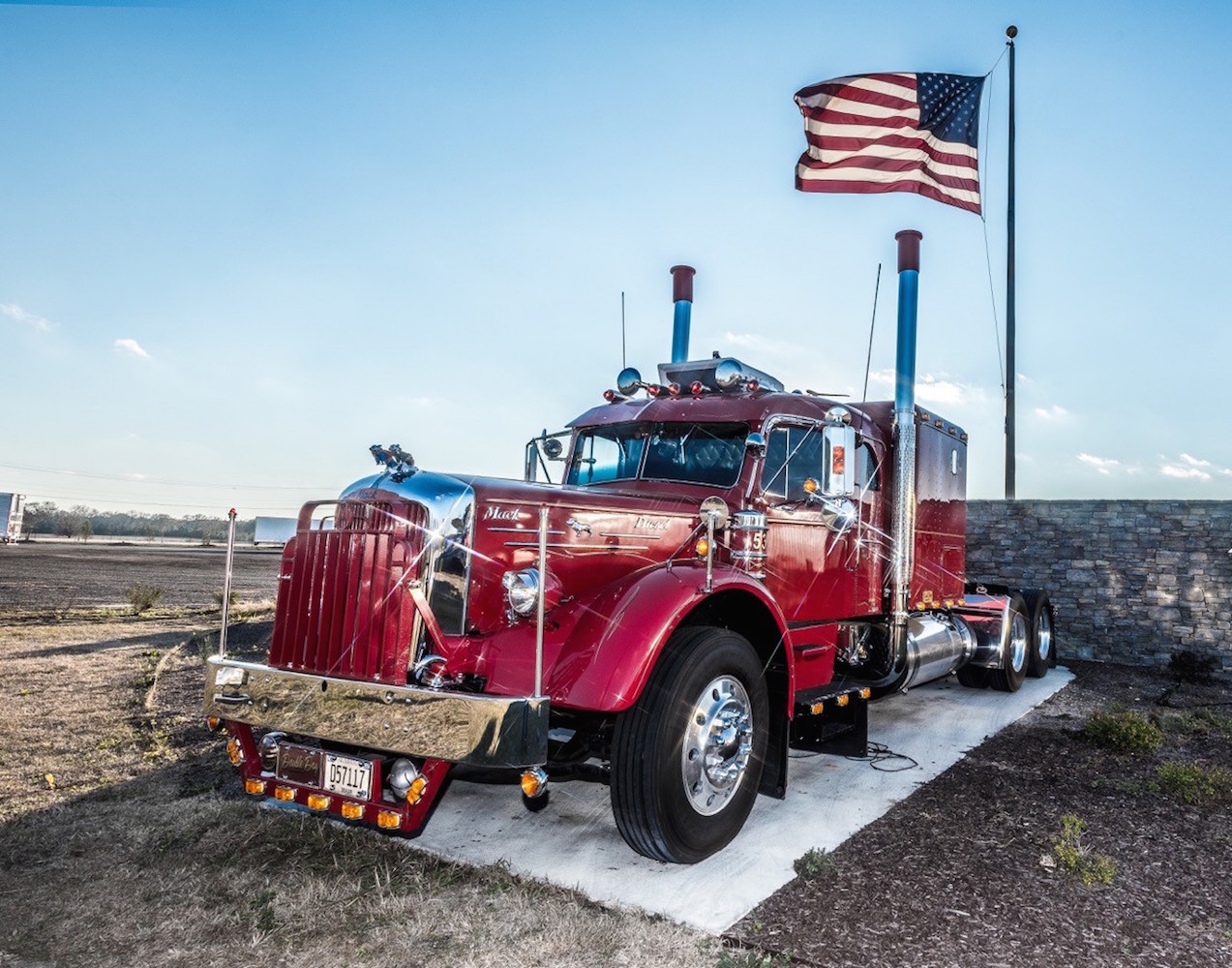 Benny Whitehead Inc. implements speed controls and an extensive driver training program to improve its fuel efficiency.
By Janice Hoppe
Benny Whitehead Inc. has built its reputation over the past 44 years on providing high-quality transportation services, culminating recently in it achieving possibly the best fuel economy in the industry. "We run team operations and we focus on fuel mileage," says Amy DeFee, CFO and daughter of President Benny Whitehead. "On average, our fuel mileage is 8.6 miles per gallon, but we have also seen it as high as 10 mpg, because we governed our trucks at 58 miles per hour."
Benny and Brenda Whitehead founded Benny Whitehead Inc. in 1982, but DeFee says her father was in business for 15 years prior to starting the company. Benny got his start in the industry by driving old trucks while Brenda found him loads and took care of the books, as well as the couple's three children: Benny Jr., Eddie and Amy.
"For years my dad would drive these old trucks and do all of the repair work himself," DeFee remembers. "After a few years of going broke and paying off everyone he owed, my mother showed him all the money he spent on the old trucks and talked him into buying a new truck. After that, things turned around for them."
Today, the Eufaula, Ala.-based company has become one of the nation's leading transport companies in both temperature control and dry products. Benny Whitehead transports a wide range of perishable commodities from the Southeast to the West using state-of-the-art air ride vans equipped with the latest in temperature-control technology. The company's 53-foot trailers provide maximum cube and most have bulkhead capability, which means they can handle mixed temperature shipments. Goods can be transported at temperatures ranging from negative 20 F to more than 90 F. "We monitor the temperature from our headquarters and can change it when we need to," DeFee says.
Trained for Efficiency
Benny Whitehead trucks average about 280,000 miles per year, which is why fuel efficiency is top-of-mind for the company. In October, the company will receive a SmartWay Excellence Award from the U.S. Environmental Protection Agency for increasing its fuel mileage to more than 8 miles per gallon. "We work on fuel efficiency all the time," DeFee notes. "It's a constant thing we have to stay on top of and all of our driver bonuses are based on that."
The company improved its fuel economy not only by governing its truck speed at 58 mph, but also through its driver-training program. Drivers train for one year when they join Benny Whitehead, which Vice President of Operations Eddie Whitehead says is longer than industry standards. "It's all about the way we teach them," he adds. "Drivers are responsible for the way they drive and the way they shift makes a big difference. We also have a no-idling policy."
Reducing truck speed has not only increased the number of miles per gallon for the company, but it also promotes safe driving. Benny Whitehead offers a safety bonus program where drivers can receive $100 per month if they have no violations and bonuses are paid out in December. "If they get a speeding ticket, for example, that's $100 knocked off their total," DeFee explains. "We paid $125,000 in safety and $90,000 in mileage cash bonuses last year and have paid out $9 million in total driver payroll over 21 million miles."
Maintaining Standards
Benny Whitehead employs 122 drivers and says it maintains higher standards than competitors do when it comes to hiring. "We look at how many jobs they have had, do a background check and a lot of it is based on experience," Eddie Whitehead says. "Our standards are pretty high."
"They have to be professional because they are the ones our customers see," DeFee adds. "We want to keep the good, quality drivers and we have to compete in the market in terms of benefits."
In addition to maintaining high standards with its drivers, Benny Whitehead puts a lot of emphasis on the condition of its trucks. The fleet comes through the yard twice per week and trucks are serviced and washed every time they are there. To stay up-to-date on the latest equipment and ensure it is getting the best fuel efficiency, Benny Whitehead trades in its fleet every two-and-a-half to three years for the newest models and the company is known for having the cleanest trucks on the road.
Moving forward, the second generation plans to continue focusing on growth while training their children – three of whom already work in the business – to eventually take on leadership roles. "We consider ourselves a small company," DeFee says. "I would like to see us grow and add on trucks and hire more teams, which is our main focus for the West Coast runs."
"We have been a slow-growth company for a long time because we want to be the best at what we do, and that shows in our reputation across the country," Eddie Whitehead adds.
www.bwitruck.com
Headquarters: Eufaula, Ala.
Drivers: 122
Specialty: Refrigerated carrier