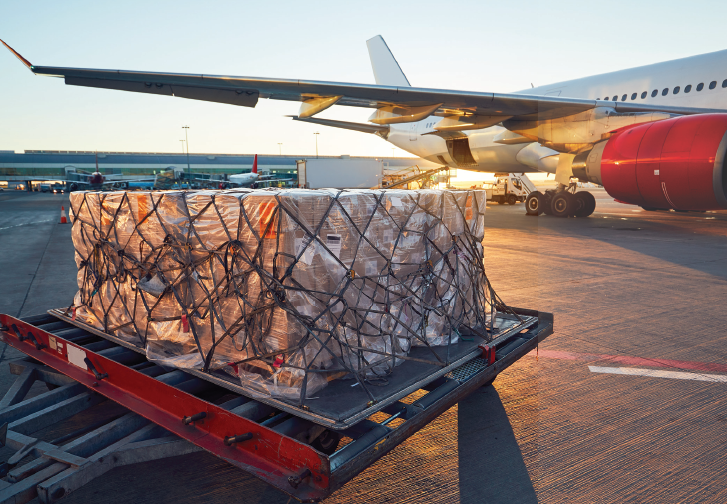 It has been six months since the UK left the EU [at time of writing]. Six months that the industry had years to prepare for. So, how has it come to be that we are struggling to adapt? Can we blame the pandemic, or perhaps the uncertainty of a deal or no-deal Brexit was impossible to prepare for?
The UK's exit from the EU was always going to bring new and unforeseen challenges for even the most prepared logistics companies, but adapting to such a fundamental change 16during a global pandemic was a shock very few industries were equipped to deal with. As the pandemic grew and logistical resources shrank, many industry bodies requested an extension to the transition period of leaving the EU. However, the January 1 deadline was adhered to, and some claimed that the UK's full customs borders immediately placed the country at a disadvantage.
However, this apparent disadvantage created new opportunities for freight companies to adapt and overcome Opportunities to streamline processes, create more efficient solutions and introduce new technologies that may have taken years to adopt in a 'normal' world.
Unlike the pandemic, the industry did know that Brexit was looming, allowing forward-thinking freight companies to start contingency planning. Companies that began planning for Brexit early by recruiting and training expert customs staff are the ones who are thriving now despite the pandemic. For example, accreditations such as Authorised Economic Operator Full (AEOF) status affords logistics providers access to quicker customs procedures and allows the movement of goods into temporary storage between different member states. Furthermore, logistics providers that can offer customs clearance on behalf of their customers and deliver the freight are well ahead of the standard offering currently available.
By its very nature, the air cargo sector requires numerous parties to work together to complete the process – shipper, freight forwarder, cargo handler, carrier and last-mile delivery (plus others). It's easy to understand where delays are introduced with so many stages in one logistics solution. 4PLs who have the resources and expertise to fulfil these multiple roles in-house can expedite each stage, minimize delays and maintain visibility of the cargo end to end.
In-house expertise and preparation can overcome many of the Brexit-related issues facing today's logistics industry, as this example from January demonstrates:
A European-based OEM was facing costly and unsustainable delays to their supply chain. As well as customs delays and new post-Brexit procedures, the lack of visibility of goods in transit meant that they were unable to plan for the arrival of goods from a logistics partner.
Additionally, many governments required a negative coronavirus test for all HGV drivers, and such tests were in short supply, which introduced further delays. Also, some parts of Europe were experiencing a harsh winter, prohibiting transport by road.
To continue production in Europe, the OEM had to arrange daily collection of parts from up to 30 UK suppliers with limited knowledge of quantity, size or location until midday of collection.
With the added complication of national lockdowns, the business hours of suppliers varied, meaning the deliveries couldn't be collected at the same time each day. New air freight plans were issued daily, bringing the complication of customs paperwork, export declaration and clearance with a very short turnaround time and little margin for error.
The culmination of these factors was gradually slowing the supply of parts to the European factory, resulting in production inefficiencies and downtime potentially costing €150m per week in lost revenue.
The OEM called upon logistics provider Priority Freight for assistance, who instantly assigned a team of ten experienced planners from within the business to oversee the project 24/7 for two weeks. The logistics solution included 40 road shipments per day and multiple, same day, chartered aircraft to match the changing consignment, sizes and weight.
In total, the team transported 250m3 or 50,000kg of air freight per day by successfully negotiating special operating hours at airports, liaising directly with handling agents, aircraft pallet building and loading and ensuring the Civil Aviation Authority granted permits.
This end-to-end logistics solution could be implemented immediately due to the preparation and expertise readily available in-house.
Was post-Brexit success entirely dependent on how prepared companies were by 31st December? Yes and no. Those better prepared certainly overcame issues sooner than those that hadn't already got the resources, training or accreditations in place. However, the pandemic has undeniably compounded problems faced by the industry. Forwarders need to keep their own staff safe and find drivers willing to come into the UK and take a coronavirus test at the border. Estimates are that half of the trucks which leave the UK are empty as exports have fallen, which, in turn, drives up prices. Different countries are emerging from lockdown at different times, and the lack of capacity on air, road and sea has made finding transport solutions for customers more challenging. The hope among the industry is that, as we emerge from the pandemic and this capacity returns, the logistics sector will be able to grow again as customers will no longer need to stockpile goods. At this point, we will be able to focus solely on improving cross-border transport.
Furthermore, consumer behavior has undergone a fundamental change in the past year. Consumers have come to expect deliveries faster and cheaper than ever before. Companies struggling to keep trading during the pandemic were offering fast and free delivery, which has had a knock-on effect on the logistics industry. Such a model is sustainable for high-cost items but not for lower priced items where last-mile delivery remains costly. Also, we are seeing many of the sectors own Fast Moving Consumer Goods (FMCG) customers starting up logistics companies of their own and adopting a direct-to-consumer business model, removing the 3PL involvement entirely. Looking further forward, innovations such as IoT, AI, robotics and automation will remodel the entire industry over the coming years.
So, what have we learnt as an industry from post-Brexit logistics? Mainly that our greatest strength is our people. By training the right staff, recruiting experts, and giving customers a trusted and transparent solution, we can overcome the industry's challenges. Some matters will take longer than others to resolve, and some cannot be attributed to Brexit. We cannot overlook the profound changes to the industry brought about by the pandemic, changing consumer behavior and new business models. Perhaps the only thing that can be learnt, therefore, is to expect the unexpected.
Stuart Stobie is Group Sales & Marketing Director at Priority Freight, a leading time-critical logistics specialist, operating 24/7, 365 days a year.


With several strategically-located control centers nacross Europe, and a global network of agents, the company provides bespoke, global solutions for even the most complex logistics challenges. By partnering with and supporting its clients, the company adds speed and flexibility to their supply chains, ensuring each consignment is delivered on time and in perfect condition every time. Priority Freight's highly experienced team of multilingual logistics specialists are committed to providing the fastest, most cost-effective and reliable solutions, time and time again