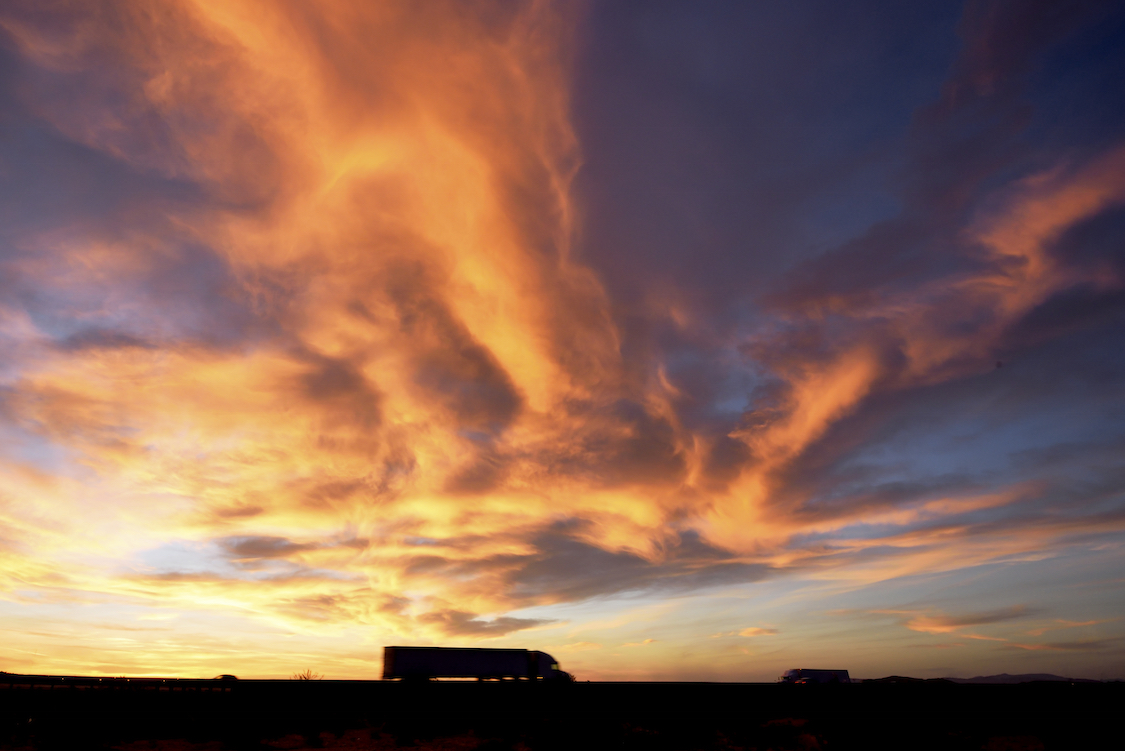 Putting the needs of customers, carriers and employees at the top of its priority list has helped Blue Line Logistics to build its presence as a freight brokerage company.
By Eric Slack
Founded in 2003 in Duluth, Minn., Blue Line Logistics Inc. has grown from its roots as a regional freight brokerage company to have a significant national presence. Having started with a focus on less than truckload (LTL) freight, the company has diversified into full truckload and intermodal offerings by providing a high level of customer service along with competitive freight rates. Its services include everything from drop-trailer, power only, consolidating partial loads, over dimension and heavy haul to farm equipment, international, expedited and team driver service, and GPS load tracking. The company can offer dry van, temperature controlled, flatbed and specialized equipment.
"We have more of a full truckload focus today, and we do mostly dry van freight with a fair amount of flatbed and specialized trucking," President Ryan Sienko says. "We also have a lot of experience with LTL and refrigerated freight."
Strong Ties
One of the defining elements of Blue Line's success is its relationships with carriers. The company forges long-term partnerships with carriers by treating dispatchers and drivers with respect. It provides partner carriers with drop and hook freight opportunities to reduce driver load/unload time and guarantee freight. It is because of its relationships with carriers that Blue Line can offer a wide array of services, as well as why it has access to extensive equipment options.
"We are introduced to carriers through a variety of different means," Director of Operations Brian Thompson says. "Others in the industry view carriers as a commodity. The key for us is talking with them about their areas of needs and their strengths, and working on ways we can mutually benefit by doing business together."
Building relationships with customers is another key to the company's success. The company serves many different manufacturers, distributors, warehousers, contractors and other shippers that need to move their products. One of the areas where Blue Line has been successful includes the food and drink industry.
"Our target freight and customers include the food industry, as product is always moving and it is fairly recession-proof," Thompson says. "The difference maker for us is our approach toward fostering long-term ties to employees, carriers and customers. We don't look for short term wins at the expense of a customer or carrier."
Bringing in experienced personnel has helped the company diversify its operations.
"I've spent the last 46 years in trucking from LTL, truckload, specialized and several other areas," Vice President of Sales Rich Brown says. "My background is in manufactured goods and the food industry, having managed major food and manufacturing accounts over the years. We are looking to develop and expand Blue Line and its presence in van truckload, flatbed, heavy equipment and specialized areas by looking for non-recessionary, consistent and repeating business."
In all areas, Blue Line succeeds because of the value it can provide. It offers end-to-end solutions for each customer shipment, ensuring information consistency throughout the shipment, and protecting against the diffusion of responsibility that can occur through other operational methods.
"Communication is key," Sienko says. "We have to communicate quickly and accurately with customers."
Additionally, the company is highly attentive to detail. By taking a small team approach to customers' freight, Blue Line can maintain personal attention while also providing extra support in complex or high volume scenarios. Blue Line's operational strategy and teamwork approach can adapt to serve the needs of its customers, and it is always looking to stay ahead of potential problems while tailoring its services to fit the needs of its markets.
"For example, we've seen capacity get tight in our industry, so customers have looked to us to use our carrier base to meet their needs," Brown says. "We try to provide the best service, meeting their needs in terms of capacity and pricing. We do that day by day and week by week."
Finally, the company has a stringent carrier qualification process. This makes sure that its thousands of carrier partners are reliable, safe, licensed and insured.
Always Improving
To ensure continued success, Blue Line has made a number of investments in its operations. Investing in employees has been one area of focus.
"We have had very low turnover compared to competitors in the industry," Thompson says. "Our customers appreciate that consistency, and training helps make sure our people do things the Blue Line way.
"We want to get the right person and pay them accordingly," Sienko adds. "That is different than the turn and burn mentality we hear about with others."
Investing in IT systems and software have also helped Blue Line to bring in solutions that help the company stay on the leading edge and add value to customers. Additionally, the company has invested in top quality insurance to make sure the freight on its equipment is properly covered.
"We also have a thorough carrier onboarding process that ensures we are working with the best possible carriers," Sienko says.
Ultimately, Blue Line's ability to gain and maintain clients' trust has helped the company to grow organically on a consistent basis. Blue Line believes in making sure logistics is done right the first time, every time. It is committed to doing the right thing to secure strong relationships with customers, carriers and employees. By focusing on taking care of the needs of existing customers, it can be an extension of its customers' operations every time it is trusted with their freight moving needs.
"Right now, the markets are a little soft and there is extra capacity," Sienko says. "There are more trucks looking for freight in the regions where we operate, and that drives freight prices down. That increases competition with asset carriers and other brokers."
"In the short term, we want to secure our position with existing customers and shippers," Thompson adds. "We must make sure they have no reason to shop around and we must stay on the cutting edge of market rates."
"For the long term, the shipping industry knows it faces a driver shortage, and the economy will have its up and down swings," Brown says. "We will be there for carriers and shippers, as we have proven our reliability and built strong relationships with carriers and customers."
www.bluelinelogistics.com
Headquarters: Saint Paul, Minn.
Employees: 13
Specialty: Freight brokerage