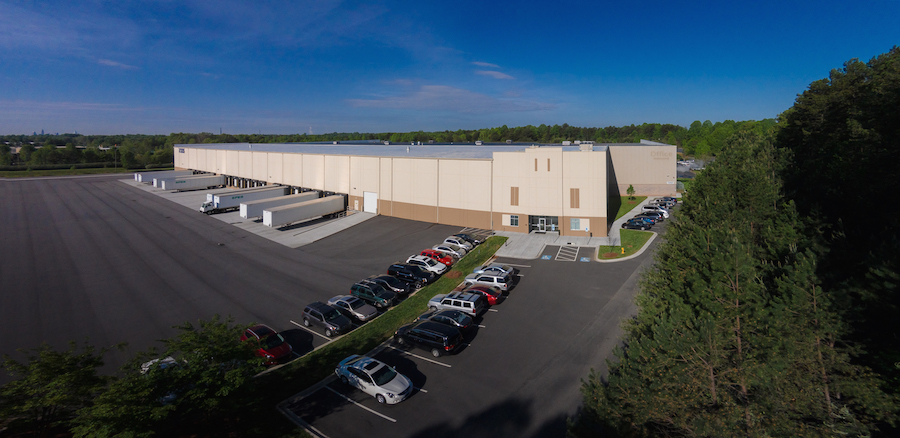 Third-party logistics provider Bonded Logistics believes in sharing as much data as possible with its warehousing clients while continually improving its operations.
By Jim Harris
Bonded Logistics' focus on its customers' needs has earned it the long-term loyalty of many of its clients. "We are a very good operator from a service standpoint," says Scott Carr, president of the Charlotte, N.C., company. "We are very attentive and attuned to our customers' sense of urgency, and understand and learn the needs of their customers, because they change all the time."
Several of the third-party logistics provider's customers have worked with the company for 30 or more years. Scott Carr's parents Jim and Robin Carr founded the company in 1972 as Bonded Distribution. Scott Carr and his sister Barbara took over the company in 2002, re-naming it Bonded Logistics to reflect the company's broadening of services.
Bonded Logistics offers warehousing, contract packaging and brokered transportation services to clients in the medical, manufacturing, automotive, food and beverage, paper product, hazardous and non-hazardous chemical and retail sectors. The company operates 14 locations with a total of 2.2 million square feet of warehousing space. All locations are located within 150 miles of Charlotte, but serve customers who have a international reach and base. Several locations are dedicated to specific customers, while others serve multiple clients with warehousing space, COO Dave Jesse says.
Carr, Jesse and other company executives believe in keeping in close contact with all of Bonded Logistics' customers. "As part of the ownership, I like to stay engaged with clients on a regular basis to assess their needs and make recommendations," Carr says.
Contract packaging is one growing need for the company's customers. Bonded Logistics has operated a contract packaging division called Bonded Pac for more than 20 years, and in recent years invested in new packaging types as well as additional packaging staff as demand has increased. "We provide packaging as well as inspection and rework, sleeving, kitting and other value-added services that our clients many not have the ability or capacity to do on their own," he adds.
The 'Glass Warehouse'
Bonded Logistics leverages technology to help it communicate with its customers. "Our philosophy is to be transparent with customers and share as much data as we can to help them run their business more efficiently," Jesse says.
The company in recent years developed a web portal that gives its customers full visibility into Bonded Logistics' warehousing and other options. In addition to the web portal, Bonded Logistics also exchanges data with customers through the use of electronic data interchange (EDI) systems. "The portal lets them see how we are progressing with their inventory, from the time their truck hits the dock and forward," he adds.
The web portal is the key component of what Bonded Logistics calls its "Glass Warehouse" initiative. "Traditionally, when you're dealing with a 3PL, you wouldn't know what's going on with your inventory after it shows up in the warehouse," Jesse says. "With a glass warehouse, you'd be able to see every step of the process – that's what the portal allows us to do."
Data analysis in general has become a focal point for the company. In recent years, Bonded Logistics has hired analysts to interpret inventory related data that it shares with customers. This data includes inventory metrics such as overstock and out-of-stock numbers, he adds.
The Key to Growth
Bonded Logistics' investments in technology and staffing reflect its overall focus on continuous improvement. The company's staff, many members of which have been with the company for 20-plus years, regularly trains on new technologies and other skills.
The company attributes much of its success to the knowledge of its staff. "We've been fortunate to have been able to hire some talented people, particularly within the past five years," Jesse says. "Their expertise has enabled us to grow at the pace that we have for the past few years. We are excited to see that continue."
www.bondedlogistics.com
Headquarters: Charlotte, N.C.
Employees: 260
Specialty: Third-party logistics