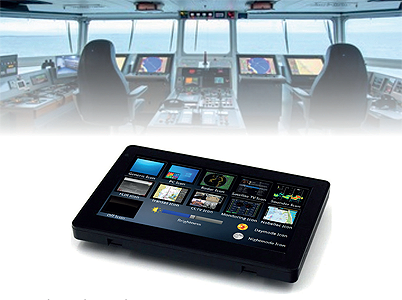 Bridge control
Manufacturer, distributor and designer of rugged electronics catering specifically to the military, maritime and industrial markets, Seatronx has announced the launch of the Seatronx Digital Matrix Switching Command Control system (SCC).
---
"Seatronx has created the highest quality, most user-friendly digital switching system available," explained Keith Cariani, executive principal, Seatronx. "What is so unique about our system is that it's modular and can be scaled up or down to meet any requirement or budget."
The Seatronx SCC takes bridge control to a completely new level. The system not only allows operators to control individual or multiple displays including power on/off, input selection, brightening, dimming and night mode view, it is also fully customisable with optional modules for added functionality. These accessory modules let users incorporate KVM mouse, keyboard and touchscreen switching; vessel monitoring applications; NMEA data viewing; camera control; and environmental control such as lighting, shades or any other asset onboard.
"The SCC is an ideal solution for a variety of classes and styles of boats," confirms Anthony Zuccarelli, operations principal, Seatronx. "We are positive that users will be thrilled with its performance."