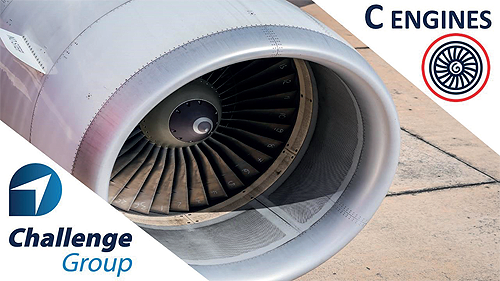 Rising to the challenge
With operational hubs around the world supporting its tailor-made, door-to-door service, Challenge Group is on a mission to be recognized as the best boutique air cargo handling operation on the planet
Readers of this publication and its forerunner Land, Sea and Air, will probably have heard of the name CAL Cargo Airlines. An all-cargo airline, whose team of pilots have a wealth of experience flying to every corner of the globe, CAL Cargo Airlines is a member of the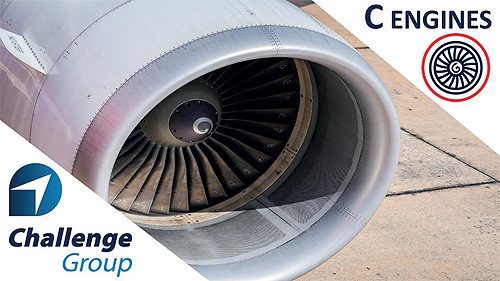 Challenge Group. Other entities within the Group include, Challenge Airlines BE, Challenge Air-Cargo, Challenge Logistics, its leasing arm Challenge Aviation, and Challenge Handling. The latter – formally LACHS (Liege Air Cargo Handling Services) – was formed in 1996, whereas all of the other members have been built in the last four years.
Today, the Challenge Group consists of four B747-400Fs, two of which are the high performance B747-400ERFs, operated by two airlines – CAL Cargo Airlines and Challenge Airlines BE. The Group's major hub is in Liege, Belgium, from which the Group operates flights to several major airports across North America and China. Meanwhile, Tel-Aviv serves as a secondary hub, connecting China and Europe.
"Challenge Group holds a unique position in the market as it is focused on dealing with the most complicated of cargo," states its Chairman and Owner, Offer Gilboa. "For example, as part of a complex cool chain, our Challenge Handling entity possesses CEIV certification, as well as its own large refrigeration facility, while other unique qualities that we can call upon include our ability to analyze market needs and adapt in time to provide a tailor-made service to the unique requirements of our customers. That particular capability was put to the test during 2020, with demand and the operational environment around us changing on a daily basis."
In building its network of businesses, Challenge Group has created a dynamic mix of synergies among its members, allowing it to offer its customers comprehensive, door-to-door solutions for complicated air cargo. "The years from 2018 to 2020 were those in which the vision of Challenge Group truly materialized," Offer continues. "While we enjoyed the excellent market that 2018 gave us – which allowed us the opportunity to acquire two new aircraft – we kept investing in Group growth during 2019, which was the most difficult year in the last decade for the air cargo business. Across this 12-month period, a lot was invested in order to prepare Challenge Group, and its infrastructure and tools, for growth, with one of the biggest investments being in the refurbishment of a 747-400-ERF, acquired a year earlier. At the same time, Challenge Handling expanded its operations at Liege Airport into a second line warehouse. It now plans to open a second one on the north side of the airport, which will almost triple the b siness in terms of size, making it one of Europe's largest handling facilities!"
Challenge Group started 2020 prepared for growth, although the extent of the growth was – at the time – not yet perceived. As one can now imagine, the emergence of Covid-19 presented many operational challenges, together with very high demand for the Group's services, especially in the verticals market, such as pharma products. "We were perfectly positioned, with a presence in China, to support at first the relief flights to China, and later the major airlift of medical supplies from China to the rest of the world," Offer explains.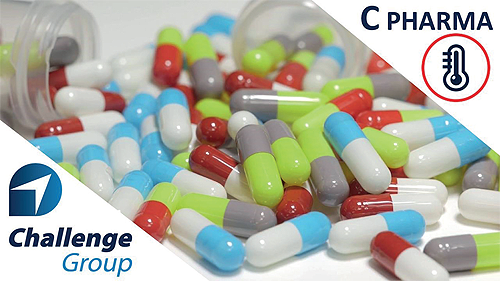 "Furthermore, the Group's wise implementation of our home base at Liege Airport (which is located in the heart of Europe, open 24/7, and is dedicated to cargo in the main), with Challenge Handling further expanding its facilities there, has seen us become a key anchor for maintaining the logistic supply of Covid-19 materials into Europe, and serving as platform for European citizens during this difficult period," Offer adds. "Additionally, we are now seeing an increased demand for our expertise in the handling and moving the vaccines, to and from end users across all regions of the globe."
As the Challenge Group prides itself on being recognized as the best boutique air cargo group – specializing in special cargo and offering bespoke services to its customers – having the right team, made up from the right people, is essential. "During the pandemic, our employees proved they can do the impossible, under extreme conditions," Offer enthuses. "The Group has always maintained close links between its management and workforce, and taking care of its people has long been a key part of its culture. In the last year, the Group has continuously strived to maintain a safe environment for its people to work. Also, with the help of today's digital tools, it is able to keep its business moving forward, even without being able to meet other people or groups physically."
Keeping with this trend, the Challenge Group is now in the midst of moving to more digital platforms, offering its customers real-time access to booking and quoting services, as well as advanced tracking services. "Over the past several years, the Group has also established strong partnerships with businesses such as Cainiao, and others," Offer says. "Liege Airport's geographical location, its growth and expansion potential, its great infrastructure, and its access to key destinations in Europe, has brought Challenge Airlines and Handling to the attention of many shippers and forwarders around the globe, and whether it be through e-commerce, mail or parcels services, they all have large volume redistribution requirements."
The Group also continues to make headway in increasing its levels of connectivity around the world. As recently as October 2020, it launched a new service connecting Liege Airport and Tel-Aviv with Hong Kong. This strategic move will help to further strengthen the Group's Tel-Aviv hub in particular, not only eastbound but also westbound, and is just another example of its ability to follow market demand and meet the rapidly changing needs of both consumers and the commodities that they require.
Looking to the future, the Challenge Group has designs on achieving further growth. The only bottleneck to this at present is aircraft, and the Group is currently evaluating several aircraft types for prospective use. "The Challenge Group's expansion, in both network and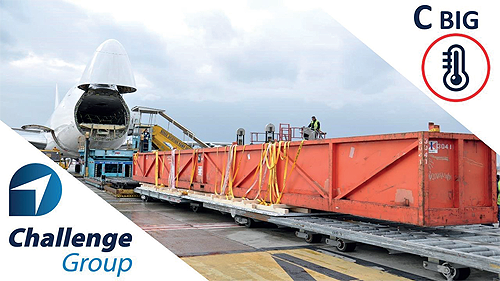 ground facilities, is fueled by our customers pushing us to grow and take advantage of our vision and potential, which in turn will facilitate their own future needs and growth," Offer details.
Indeed, CAL Cargo was once described as the best kept secret in the market, and as other members of the Challenge Group have been created and grown so to have the opportunities for its customers to make use 35of the benefits of their shared synergies. "The word about the Challenge Group is now out there, and we look forward to all members and customers of it enjoying the benefits of working with the best boutique air cargo group in the world," Offer concludes
Challenge Group
www.cal-cargo.com
Services: Non-standard cargo solutions