Here to help
With a history dating back to the mid-1800s, leading logistics and maritime service provider Cory Brothers has experienced significant developments and evolutions over the past 178 years. Well-planned moves into new sectors and clever strategic acquisitions resulted in continuous solid growth, and the company today (now part of Braemar Shipping Services PLC) offers services for ship-owners, charterers and traders around the world.
Its business is divided into three divisions – Agency, Logistics and Liner Agency – but what unites all of Cory Brothers' work is the pride it takes in ensuring that its clients' cargoes are looked after – wherever and whenever they ship. This exemplary level of service is delivered thanks to a team of long-standing, loyal staff, and a flat management structure, which enables quick reactions and an adaptability that is not always found in larger, more unwieldy organisations.
"This flat structure, where the key stakeholders get involved at every level of the business, sets us apart," confirmed Mike Bowden, Group Marketing & Procurement Manager at Cory Brothers. "Everyone here is very hands-on – so Mark Harding, the Development Director, might be answering phone calls, doing customer visits, or giving talk to a customer's board of directors, and Peter Wilson, the Managing Director is involved in every level too, and it is this level of interaction with customers, and the ability to handle problems quickly at senior level that really makes a difference."
Mike referred to Mark Harding, who has over 22 years experience at Cory Brothers, and while this sort of career longevity at one firm is unusual within the industry, it's actually pretty common at Cory, where they can find staff with well over a decade of service, all the way up to 36 years. Mark himself gave a perspective on why staff remain at the business. "I think our people being passionate about the company and our rich history has a huge bearing on it. Furthermore, we have stability with our owners, Braemar, and we have a safe and secure business model – we wouldn't have been around for as long as we have if we weren't doing something right!
"Our customers are also reassured by the fact that our team is consistent, as they recognise that it reflects not just our history, but also illustrates that we offer a bit more than the competition; we can be trusted and relied upon."
"The team even stay in touch after they leave, with former employees including directors, operators and vessel workers, getting together socially to 'chew the fat' about the old days," added Mike. "That is a rare thing, but they get in touch via social media to join in, and we love the fact that Cory Brothers has created these great, positive memories for our people."
This vast resource of staff knowledge has also proven invaluable as the company has evolved and adapted to realign certain areas of the business over the years. "It has made it a lot easier to transition into different niches and verticals, where maybe other companies would be challenged," Mike confirmed. "We are always looking for those niche opportunities, a little bit outside the norm, where people have problems in different sectors and where our experience really comes into its own."
It is clear that finding ways to set itself apart from the competition is very important to Cory Brothers, and while tradition and history are significant, that is not to say it doesn't embrace modernism – in fact it has ambitious plans in motion for a state-of-the-art digital ecommerce solution, that is tailor-made for the specific requirements of its customers.
"This project is the biggest item on our agenda at the moment, and in fact we are digitising our entire business," Mike revealed. "This solution is going to enable our customers live track their containers wherever they are around the globe at any time. This is so important to anyone in the fast moving consumer goods (FMCG) sector who needs to know when their stock is arriving, or critically, where it could potentially be delayed. It is going to save them time, and also, as it is going to save us money as well, ultimately we pass those savings to customers too."
Another development at Cory Brothers that is designed to assist clients with reliable distribution is the creation of its own haulage provision. "It is so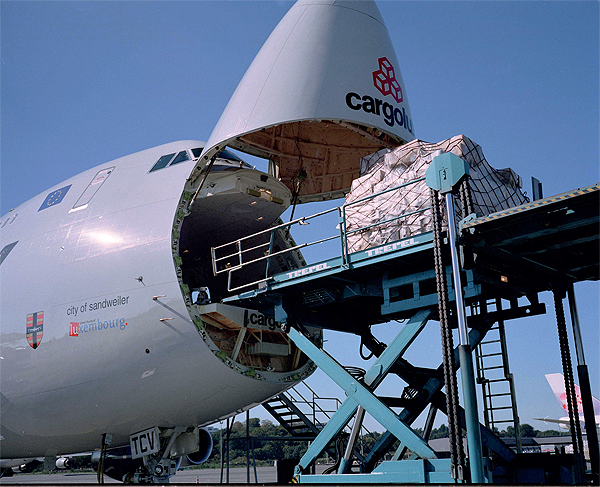 vital to our customers that their deliveries are made on time, that their consignments are looked after, and they can trust they are being managed properly, that we established our own UK haulage suppliers, specifically to offer a more efficient, more hands-on and more personal service," asserted Mike.
The approach and technology behind these new additions is firmly 21st century, and indeed any customers wanting to use What's App or social media will find Cory Brothers only too willing to interact on modern platforms. Mike also made another important point: "We strongly feel that our customers and suppliers should be able to pick up the phone, get through to their own account manager, and find the answers they need."
"Many modern companies are faceless, with no voice – it's very hard to speak to an actual person. So while we are massively embracing the future, we will not turn our back on the past – we can offer a digital bespoke solution, but we are also proud to be old school in some ways. We appreciate the need for multiple channels of communication, and we want all our customers to be able to get in touch in whatever manner best suits them. We want to appeal to the biggest customer base possible, and that requires answering different needs in different ways," Mark added.
This approach to customer service is also reflected in Cory Brothers' willingness to share its wisdom and advice on current topics that are likely to affect those relying on a smooth and reliable supply chain.
With its 178-year history in the market, there are few situations that Cory Brothers' divisions haven't dealt with, and its heritage and experience are incredibly useful resources to draw upon when facing new challenges, such as Brexit, or even the recent coronavirus outbreak.
"We are now running a programme for customers and suppliers to make sure they are as prepared as they can be, and rather than wait to be approached, we're putting ourselves out there, and saying 'this is what is going to happen, and we are ready for it – but this is what you need to do be ready as well. We can help with a health check of your supply chain, to ensure you know where you stand'," said Mike.
The intelligence shared by Cory Brothers is created in-house by its own Brexit team, which assembles every two weeks to collate and share information, and liaises with Government and Chamber bodies to obtain different opinions and information. "We are equally investing in advice from professionals as well," Mark emphasised, "as they have a far greater angle on Brexit and they come in and empower us with more specific, expert knowledge. So we're really undertaking a lot of investment – not just in terms of time and resource, but also in commissioning really qualified experts to assist us."
By combining its own expertise and willingness to help clients, with a serious source of relevant, reliable information, Mark and Mike are aiming to create a company that customers and suppliers are willing to reach out to for help. "We don't want them to be shy in coming forward and engaging with us – we have the expertise and ideas and we've made ourselves ready to assist. We know from the market that there are companies sitting on the fence, and we would love them to come to us and ask for our input," said Mike.
The trustworthy reputation that Cory Brothers has established in the market is also reassuring for clients as they wade through the amount of misinformation that they're regularly bombarded with – coronavirus being the perfect example.
"It is key for us stay in touch with the factual information, to work out what is conjecture and what is real. Then we have to convey that to as many relevant stakeholders both inside and outside the business as possible. We do send out news bulletins on this, which explain what the situation is, how it might affect a supply chain, and some of the solutions that we have put in place, and some suggested calls to action for the readers," said Mike.
"A very quick example is that import ocean freight is going to be very highly impacted by vessel cancellations due to coronavirus, and that will have a knock on affect on the UK haulage industry, and is already starting to affect some of the associated industries in the UK. We make sure that we speak to our suppliers and customers, tell them what we believe will happen, identify how to get around it, suggest the best approach for their supply chain, and make sure that we support them through the good times and the bad like they do us."
"It's about empowering our customers," emphasised Mark. "I was asked this week what effect coronavirus was going to have on a customer's business – and I said 'first I will send you an article about the situation in Chinese ports, but more importantly, don't panic. We have several partners that we can reach out to, and we can find a solution'. The general public might go into a free-fall and clear all the shelves of hand sanitiser, but that's not the way that professionals do it in the industry, we look at providing solutions, and they are out there."
Having such a resource of experienced contacts available with well-researched information and a longstanding trading history behind them should be of enormous reassurance to the customers and suppliers of Cory Brothers. The company has positioned itself as a vital provider of not just exemplary services, but essential help and advice, delivered in the format best suited to each client. As the world continues to deal with new challenges, this sort of approach will ensure that Cory Brothers endures – maintaining its steady course on a path of growth.
Cory Brothers
Prides itself on a long trading history
Embraces both modern and traditional approaches
New digitalised system set to transform operations