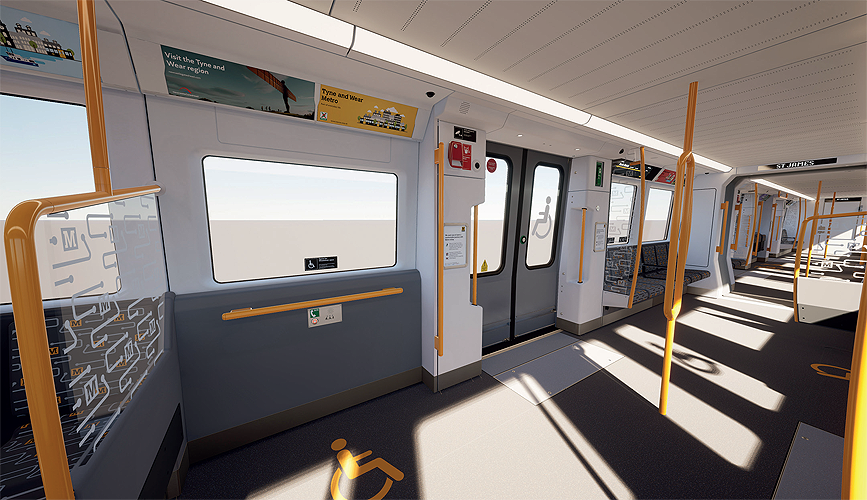 Nexus, the public body which owns and manages Metro, has finalised the design options after an unprecedented 23,000 responses from customers, employees and specialist user groups.
The consultation, delivered using interactive online platforms and augmented virtual reality workshops, has resulted in comprehensive improvements and option selection compared to the original design, including extra seats being added, as well as final decisions on the look and feel of doors, handholds, wheelchair spaces, cycle storage, seat fabric, internal artwork and branding.
The completed design – with its new open-plan and linear seating layout – meets rail industry standards for safety and accessibility and is aimed at transforming the journey experience. This has been achieved alongside an attractive look and feel true to Metro's iconic brand heritage.
Stadler, the Swiss train manufacturing company, will start production in August. The first new trains will enter passenger service in 2023, delivering a step-change in quality and reliability.
Metro Development Director, Neil Blagburn, said: "We're really excited to reveal the final interior design for the new Metro train fleet. We've listened to the views of thousands of people during the consultation process and we have acted on that feedback by making changes to a range of the interior features. It's another step on the road towards the new Metro fleet. When the new trains start entering service it will mark the start of a bright new future for the Tyne and Wear Metro."