Digital strategies to improve risk management By Lisa Paul
Get smarter
In the current, challenging economic environment, a transportation carrier's main risk-management goals should be to optimize their Total Cost of Risk (TCOR), maintain contract compliance of independent contractors, and retain and train good drivers in order to meet the demands of coverage. Challenges to each of these goals have arisen in recent years, and the strain on the system has trickled down and driven up costs as well.
For each of these goals, digital technology can help inform decision-making by aggregating operational and safety data on both drivers and vehicles, giving carriers a unique opportunity to reduce risk. The good news is, many trucking companies have already begun the transition to collecting data that can be used to minimize risk. The roadblock, however, has been integrating that data into automatic driver training, insurance management, and recruiting and onboarding.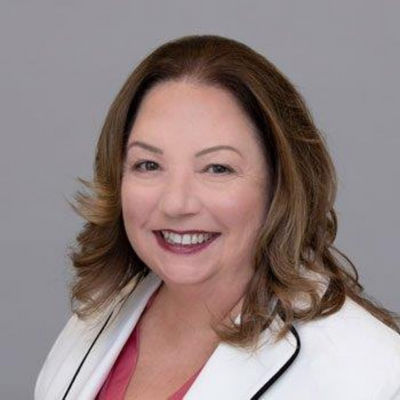 Insurance carriers use TCOR to measure a business' risk management performance. Simplified, TCOR takes the total amount spent on premiums and adds the cost of retained losses paid through deductibles or self-insurance, and any additional risk management expenditures, such as safety professional payroll, training, safety signage and equipment.
Optimizing TCOR requires business owners to balance risk with premium by understanding what drives their losses. Digital technology is revolutionizing the owner's ability to understand every aspect of their risk by incorporating real-time data into decision-making and risk response. For example, after an accident, a digital tool can leverage in-cab and phone data to determine if the accident was an isolated incident or a more chronic risk management problem throughout the organization. It can also enable claims scenario tracking — key to passing an FMCSA audit and improving CSA scores, which are critical to winning new business and retaining good drivers.
Electronic Logging Device (ELD) technology, or in-cab telematics, has been mandated for long-haul commercial drivers since 2017, and insurers are expected to increase the use of mobile driver data and dashboard cameras to underwrite risk, gather crash data, and recreate crashes for claims remediation. However, opportunity remains for transportation carriers to integrate this data into their own risk management processes.
At the intersection of driver retention and training
The US driver shortage continues to hamper the ability of carriers to control risk. With each driver lost, so is productivity and expertise – and the expenses of recruiting, hiring, and training new drivers are incurred.
A strong driver onboarding and retention program revolves around safety, and digital technolo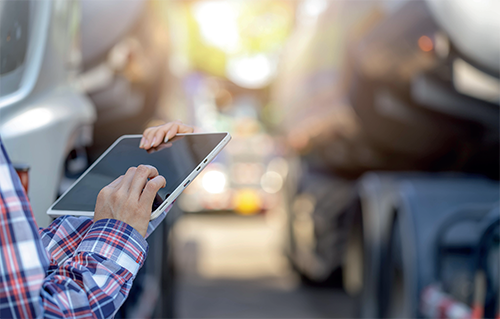 gy can play a significant role. Telematics have been used to monitor drivers while on the road, but they can also provide insight into training gaps and provide real-time data on new recruits. Further, integrating telematics can lead to creation of driver incentive programs based on the data collected, helping boost retention of a fleet's safest drivers and keep insurance costs depressed. Digital tools also streamline the administrative work of onboarding by enabling employers to file job applications, Motor Vehicle Report (MVR) records, and drug tests, and by linking that data to workflows that automate insurance purchasing.
Contract compliance of independent contractors
Fleet owners can significantly benefit from hiring contract drivers to fill specific runs and supplement full-time staff. Yet, owners must ensure all contractors are trained appropriately and the proper steps are taken to manage compliance. Converting the process to digital can relieve some of the stress. Maintaining contracts and agreements digitally can help coordinate the multiple insurance policies, contract renewals, and potential claims that come with hiring contractors. It also makes it easier to flag documentation that needs to be reviewed for liability risks and indemnification clauses.
Tackling risk management as a solution
It's no longer a question whether it's necessary to invest in risk management solutions. Now, the question is, what is the smartest way to tackle risk? Here, too, digital solutions can be of service. Integration of digital technology with risk management programs and service providers is key, but if the data is collected and analyzed but not leveraged to manage risk and lower costs, then the point has been missed.
Video telematics has grown in popularity as well, driven by the opportunity to help resolve claims more quickly and accurately. Following an accident, video can be linked into a push of first notice of loss, allowing adjusters quick access to accurate incident information. Video also carries with it a measure of protection for fleet owners, eliminating uncertainty over whether their driver was at fault in an accident or not.
The investment in ELD and other digital technologies can be significant, but the opportunity to reduce risks and cost can also be significant, as it gives deeper insight into how to improve compliance, calculate cost-per-mile in real time, and determine a carrier's TCOR.
Lisa R Paul
www.hubinternational.com
Lisa R Paul, CPCU, is Chief Strategy Officer for Transportation at global insurance brokerage, Hub International. Creating, planning and strategizing for success in transportation, relative to the cost of risk, margin objectives and driving organic growth through the digitalization of data for transportation, clients and insurance brokerage operations, and their insurance risk partners, is her primary objective. This includes linking small to large transportation businesses and their inter-related needs in transportation segmented insurance programs across a broad range of transportation businesses from dock to door. Lisa has over 30 years in commercial auto underwriting, program and product development, including MGA start from scratch and growth to $100M of premium prior to being acquired by Hub International in 2017.