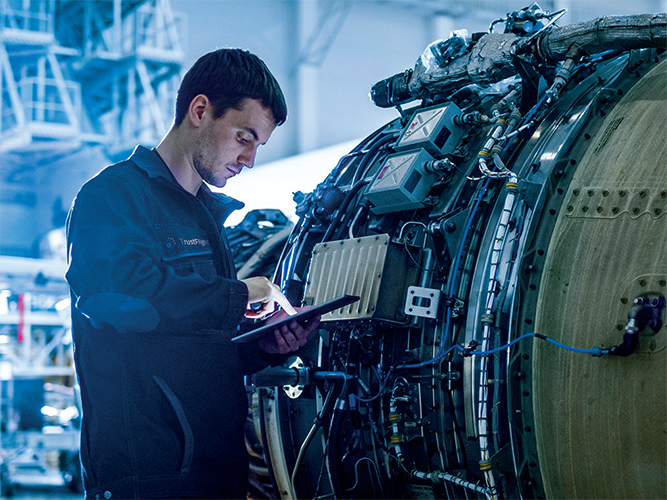 The Digital Aviation Record System (DARS) will be developed in Canada, having received investment and support from the Canadian Digital Technology Supercluster – an initiative that helps to establish a framework for collaboration andco-investment on projects across all sectors.
The long-term aim of the project is to create the world's first truly global, web-based component and airworthiness records platform connecting data across the supply chain. Working closely with existing industry maintenance and MRO system providers, DARS will enhance their functionality by enabling seamless transfer of accurate aircraft information, removing the need for manual data entry and delivering significant efficiency improvements. The first DARS service to be offered will be a digital engine log, available in early 2022.
Dedicated to digitizing paper-based processes, TrustFlight's comprehensive technical and regulatory understanding of the aviation industry made it the ideal lead for the DARs project. The company has deep expertise in aviation software development – which includes the powerful operational management solution, Centrik.
From there, each consortium member will play an integral role. Boeing's industry knowledge, influence and experience will be a key factor in designing DARS for aviation's digital frontier.
DARS is designed to bring aerospace fleets into a digitally native platform, so TrustFlight then turned to RaceRocks and its experience in developing online fleet decision capabilities within the Canadian Defence industry.
Finally UBC's combined research expertise in blockchain – a key technology within the DARS architecture – and supply chain management was a vital addition to the consortium.