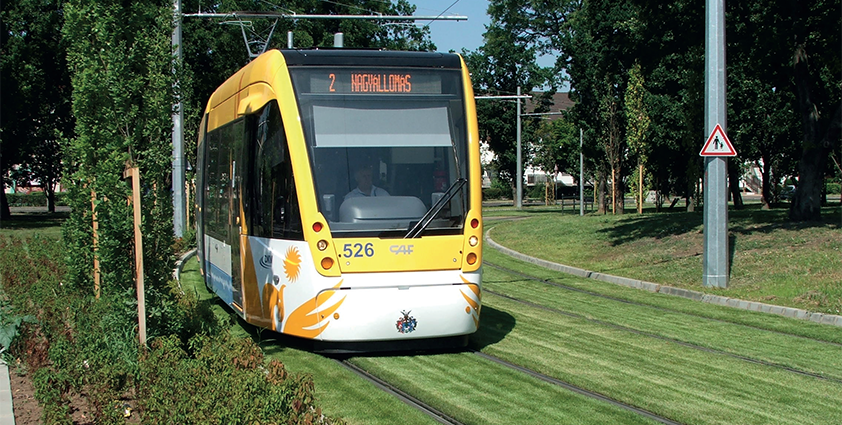 On track for greatness
As the go-to partner for European rail track system solutions, Edilon Sedra has secured a reputation for excellence – now, following on from that success, the company intends to branch out into new territory
Since the early 1970s, Edilon Sedra has been developing its expertise in the field of rail and track infrastructure solutions. Once a stand-alone rail fastening product supplier, it has metamorphosed into an industry leading full-service partner for integrated rail track systems.
From its inception, it has continued to evolve and roll with the times. For example, due to increasing train loads, tighter infrastructure requirements, higher speeds, and an increased demand for cost-effectiveness across the entire rail industry, Edilon Sedra was prompted to create ballastless track systems, also known as slab tracks, for trains, trams, metros, light rail transits, and cranes all over the world.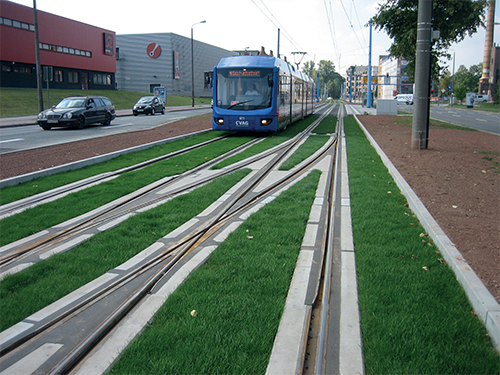 In this way, Edilon Sedra is always looking ahead to better understand trends and industry innovations that will not only shape the wider sector but the actual business itself. One way that the company stays at the fore of its niche is through its tailor-made solutions, working closely with clients and customers to offer a full range of rail installation accessories.
Indeed, the Netherlands-based innovator is recognized in both national and international circles for its numerous, unrivalled industrial processes. These include system design and testing, on-site maintenance advice, application engineering, consultation and supervision, as well as construction support and installation services.
Applications of these services are many and include tunnels, bridges, viaducts, stations and stops, level crossings, in street and grass tracks, depots, workshops, washing plants, and track transition zones. As is made abundantly clear by this list, Edilon Sedra has every base (and track) covered.
"We supply a complete package of technical services," begins Oliver Dolder, Managing Director at Edilon Sedra, who sat down with us to provide an insight into the popular track systems provider. "That makes us the one-stop partner for our customers; they can always rely on us for our expertise in the field of embedded track and rail infrastructure."
Among the individual products that have secured Edilon Sedra's international reputation are its Trackelast mats, which are built from superior elastic and absorb intensive dynamic loads and vibrations; its Jointelast STP rail joints, constructed with an unmatched, highly elastic polymer-based sealant; and Dex adhesives, made from high-grade materials to perfectly anchor rail systems. Alongside these, strategically located production plants and a wide network of logistic partners provide the necessary manufacturing and supply backbone to the business.
Throughout its history, Edilon Sedra has always acted in accordance with four key points that underpin the entire operation: it will cooperate closely with transportation contractors in various turnkey projects; it will bring only the highest quality rail systems and added value services to its clients; it will provide an excellent place to work, where people always feel inspired and motivated; and it will continue to be more sustainable, making further green choices and responsible actions in terms of the building materials it employs for rail track solutions.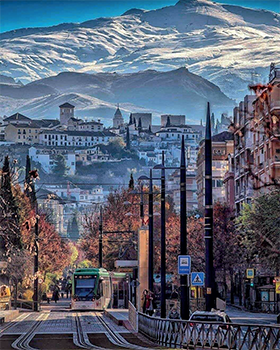 By doing so, the Dutch company is able to not only offer innovative and durable rail track systems across the globe to a wide network of clients, but also help people and the planet in tandem. "People are the backbone of our organization," discusses Oliver. "They are also one of the pillars of our long-term strategy. Empowering our team members is critical to our success and the personal job satisfaction of our staff.
"When we talk about people, it's important to note that we talk about all of our people – both our employees and our partners," he continues. "Indeed, working with partners is another important aspect of the company's long-term strategy. Therefore, we pride ourselves on a strong international network of associates in order to provide our global customers with local support combined with global services."
For many companies, especially those with numerous employees, the Covid-19 pandemic proved incredibly challenging; however, it also separated those who could adapt from those who couldn't. "Like numerous others during the pandemic, we had to adjust our way of working – both internally and externally," comments Oliver. "Our customers were facing similar challenges during this period, and we had to adapt with them in mind, too.
"The key lesson Edilon Sedra has learned from the pandemic is this: communication, communication, communication," he affirms. "Staying in touch by phone, email, and videoconference was critical to keeping in close contact with our customers and suppliers. Needless to say, it was a learning curve for all."
More recently, the international supplier of rail track systems has become an ISO 14001 certified company. This factor was particularly important for its Mannheim light rail line project. "For the Mannheim development, Edilon Sedra were partnered with Rail One to deliver the installation of a seamless embedded track system," explains Oliver. "The 'one-face to the customer' approach is something our clients appreciate as this simplifies the collaboration process on complex projects.
"Being an ISO 14001 certified company, we have several continuous improvement programs in place to increase efficiency, productivity, and the overall customer experience," he adds. "For instance, we have recently developed an environmentally-friendly elastomer for our embedded track systems. Demand is growing for green solutions. Therefore, we're focusing more time and resources on developing solutions that meet these criteria."
Across the Mannheim project, Edilon Sedra supplied sound dampening systems made from 100 percent recyclable products, encouraging grass to grow between the track lines and allowing water to drain away from the area. It will also continue to encourage the development of bio-based resins and environmentally-friendly catalysts for its products to minimize its carbon footprint and promote the industry's adoption of more sustainable materials.
Following on from the impressive Mannheim project, business keeps coming Edilon Sedra's way. "We have a project coming up this year to renovate an iconic bridge in Bern, Switzerland," says Oliver. "The Kornhausbrücke is a road bridge with embedded tram tracks and an historic steel arch sitting 47 metres above the river Aare. It was originally built between 1895 and 1898. It's truly a sight to behold. This new order includes the engineering and supply of our Corkelast ERS (embedded rail system) for 382 metres of double track. By providing the engineering, planning, and supply, we're able to deliver our 'one-stop-shop' experience to the client.
"We intend to continue building off that success," he concludes. "Therefore, looking forward, you can expect to see our company not only maintain its strong presence in and across Europe, but also see us expand into exciting new areas, including North America, Australia, and the Far East." Indeed, there's no doubt that Edilon Sedra is on track for great things.
Edilon Sedra
www.edilonsedra.com
Products: Ballastless track systems