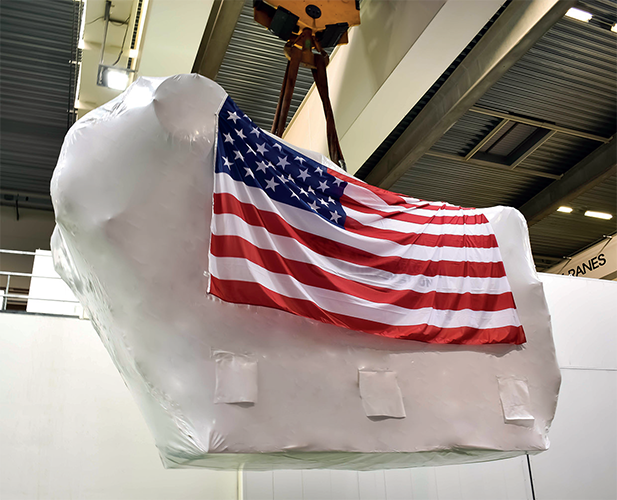 This new, non-self-propelled cutter suction dredger will be equipped with an SCR system and meet the highest emission requirements of EPA. The CSD, which will be commissioned in the course of 2022, will be used for dredging rivers and waterways.
It is the first time that Mike Hooks is using engines from Anglo Belgian Corporation (ABC). Robustness and durability play an essential role here. All the power on the new CSD is generated by two 6DL36 generator sets at 600 rpm – each unit delivering a conservative 2,995 kWe of power. The generator sets are designed to run on alternative, more CO2 neutral fuels in the future.
With this, Mike Hooks is poised to be the most emission-friendly dredging contractor in the North American continent. Throughout the project, the owners have always looked for the most sustainable solution. Some of the deciding factors in making their choice were the best fuel economy, the lowest CO2 footprint, the least number of working cylinders, the slow-running engine regime and the mechanical quality of ABC engines. This allows them to deploy a maximum in-house led maintenance program and achieve a remarkable uptime on their dredge. Special attention is also paid to maintaining a good relationship of trust and cooperation with their suppliers. This philosophy, which grandfather Mike Hooks always upheld, has paid dividends.