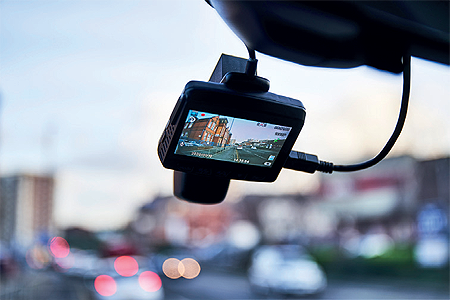 The Trade PRO1 dash camera includes an adjustable 110º lens with 720p HD resolution, along with 32GB of storage, while the Trade PRO2 dash camera comes with a 120º lens, offering 1080p and double the storage with 64GB.
The dash cams, which have been designed specifically for the commercial vehicle market, will record vital evidence in the result of a collision, which in turn removes the risk of insurance fraud and in some cases, can even reduce insurance costs, enabling the driver to focus on the job in hand.
Both the TradePRO1 and Trade PRO2 dash cameras are designed with a streamlined profile to be discreet within the vehicle and feature a fully adjustable lens to fit all windscreen types, as well as a 2.4" screen, and state-of-the-art additions are available too.