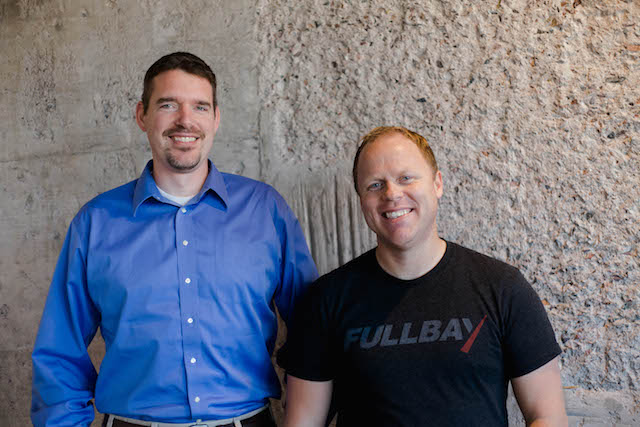 The Fullbay shop management system revolutionizes the way heavy-duty diesel repair shops are managed.
By Jim Harris, Senior Editor at Knighthouse Media
The positive impact of the Fullbay shop management system can be felt far outside the repair shops where it is used. "We enable shop owners to spend less time at their shop and more time with their families," Co-Founder and CEO Jacob Findlay says. "We believe that with the right tools, you can make a positive impact on your business, make more money and have improved relationships with your family and friends. Our users have a lot more time on their hands."
Introduced in 2015, Fullbay enables shops to be fully paperless and more efficient in their operations. The cloud-based software can be accessed on any Internet-connected device, including tablets and smartphones.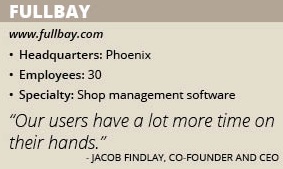 Fullbay helps technicians and shop owners manage the entire repair order process from repair requests through invoicing and everything in between. Customers can authorize work in a customer portal. Parts vendors also use a portal to respond to quote requests and orders, Findlay says.
The platform is specifically geared toward the needs of independent heavy-duty diesel truck repair shops that perform fleet maintenance. "We didn't start [Fullbay] by modifying something that already existed – we built it from the ground up," he says.
"Heavy-duty shops are completely different from light-duty repair shops – their customers are other businesses, not typical motorists," he adds. "Heavy-duty shops typically handle multiple vehicles for their customers instead of just one at a time; the stakes are much higher."
Solving Problems
Fullbay was developed to address the operational pain points specific to heavy-duty repair shops, which Findlay says were not being addressed by other systems available on the market.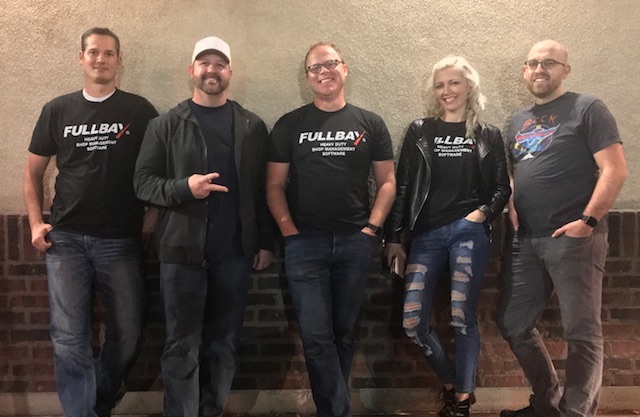 Findlay learned these pain points first-hand helping manage a diesel truck repair shop for 12 months just prior to launching the platform. While there, he commonly saw technicians lined up in front of the service manager's desk waiting for parts or for jobs to be authorized. In the shop's main office, there were stacks of paper pertaining to jobs that were waiting to be invoiced. Service managers would also often forget to bill parts, which costs the shop revenue down the road.
Fullbay eliminates these common issues. "[The system] makes technicians more efficient, since they spend less time waiting for parts or for assignments," he says. "Also, parts are handled very cleanly – forgetting to bill parts is virtually eliminated by the way information flows into [the software]."
The system also greatly reduces the length of time spent invoicing jobs. "With a paper system, it might take 30 minutes to invoice a job; with Fullbay, it takes about 10 seconds," Findlay says.
Findlay worked in the shop to gain real-world experience in the industry before launching Fullbay. He began his career working for two international accounting firms. Later, he helped launch two companies in the electronic medical records field.
Findlay was CFO for the second of these companies – WebPT – when he went to a friend's house for a cookout. While the two grilled hamburgers, Findlay's friend mentioned his difficulty finding software to run the shop. "That struck me as something we could build," he says. "I thought 'what if we take the best ideas from the electronic medical records world and applied them to truck repair?'"
Findlay and his developers continue to build the Fullbay platform. Updates are made to the system on a weekly basis based on customer feedback. "We are constantly improving and continue to make [Fullbay] better and simpler," he says.
The company also works to improve the standards of technology used throughout its industry through its membership in the Blockchain in Transport Alliance (BiTA), of which it is a founding member. "We are helping to set standards for the blockchain not only on the truck repair side, but also for the transportation and logistics industry," he says.
The Best Medicine
In addition to helping free up time for shop owners by making their operations more efficient, Fullbay also hopes to make a lasting impact on the public at large. "In the transportation industry, the real dream is to keep the highways safe for everyone involved and to maximize the uptime of equipment for fleet owners," Findlay says. "By helping shops shift focus from one-time repairs to preventive maintenance, it makes them more money because they are finding other things that may be wrong with the truck.
"Just like in healthcare, where there is so much money wasted dealing with illnesses that could be prevented, in transportation, it's easier to get ahead with preventive maintenance," he adds. "At the end of the day, well-maintained equipment makes the highways safer, and everyone wins."