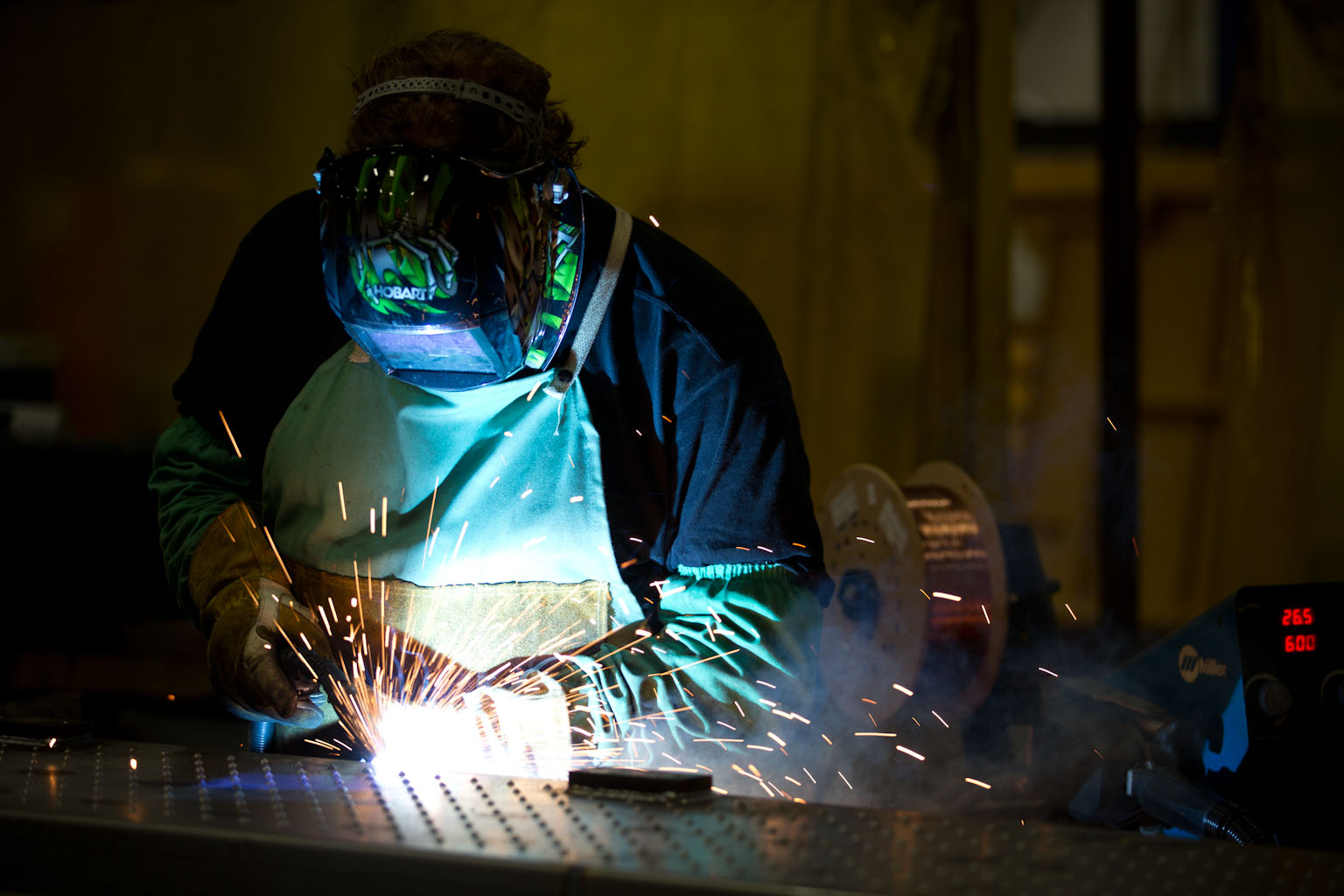 G&D Integrated adds to its history in transportation with enhanced services and technology to help customers deliver.
By Staci Davidson, Senior Editor for Knighthouse Publishing
G&D Integrated may have "grown up opportunistically" like other supply chain companies, according to COO Jeff Cohen, but it did so to provide its customers with comprehensive, adaptable solutions. With its wide skill set, G&D Integrated partners with its clients to manage a broad segment of their supply chains and simplify their processes to eliminate waste, improve productivity and enhance visibility into their inventory.
"Our company has a long history in transportation, but once we got into other logistics services, we ended up with quite a wide range of activities to be involved in," Cohen explains. "We offer value-added warehousing, assembly, fabrication, and even in transportation, we cover modes from vans to ocean containers, flatbed, and tankers. We've supported a very broad range of services in inbound logistics. Using our transportation assets we can take a container from the port or railway to a facility where we perform consolidation or deconsolidation. We can then transport it on G&D equipment to an inbound center or customer, and we can kit it or sequence it for production and deliver it to the production facility. We can handle the yard jockeying and yard management, and we will even put our people in customers' facilities to do the receiving and movement directly to the line."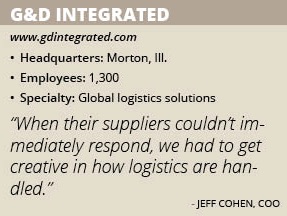 With the ability to offer all these services, G&D is focused on tying them together for its customers and providing services that work for them, offering its capabilities as menu items or as a full-service package. At the same time, G&D continues to enhance its services. About 20 years ago, Cohen notes, the company got into metal fabrication, and now it can take steel and cut it, weld it, form it and paint it. By investing in new technology in this area, it can expand its customer base.
"One of the challenges we're seeing is that as activity levels pick up for our customers because of the healthier market, their supply base became very strained to respond to increases in demand," he says. "When their suppliers couldn't immediately respond, we had to get creative in how logistics are handled. We are doing a lot of expedited programs to help make up time in the process, and we're prioritizing material to make it to the line so there are no line shutdowns."
No-Fail Environments
G&D is focused on how it can best support its customers in a number of ways. The company is investing in more customer-facing technology so clients have more visibility on the transport of goods, but the technology also allows customers to enter orders, see the status, share documents, and capture email exchanges to track a conversation. G&D also is enhancing its ability to do customized analysis for its clients by investing in data warehousing and business intelligence systems.
"We took on an e-commerce company as a customer and we engaged with them as a transportation provider," Cohen says. "They had a lot of issues with service – their promise was rapid delivery but the carriers they were using couldn't meet those requirements. They started us with a few lanes, but within weeks we were doing almost 100 percent of outbound out of their Chicago-area facility. Our team – from managers to drivers – recognized this was a no-fail customer from a service perspective.
"To execute, you have to believe it will happen and it becomes a self-fulfilling prophecy through sheer force of will," he adds. "The customer says to us regularly they can't figure out how G&D does it, but we're a good fit because they are a highly service-focused organization, and we are used to dealing with tight delivery windows and no-fail environments. That translates well to e-commerce."