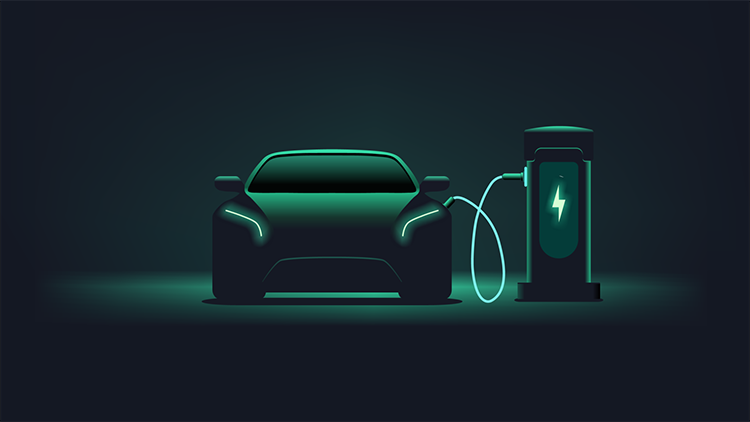 Gain a competitive edge with EV charging stations
The electric vehicle (EV) market is growing and now is a great time to get ahead of the curve on charging stations. Current demand for electric vehicles varies by location, but the market is growing and expected to increase exponentially over the next several years.
As the EV market grows, there are significant benefits for businesses installing charging stations ahead of the EV boom. Those that get charging stations installed now will become familiar with the technology and have the infrastructure in place when demand increases.
The cost for charger installation isn't as expensive as one might think, especially with many government subsidy programs available, but those subsidies won't last forever. If a business installs a charging station today, it could save them thousands compared to waiting until the demand is unignorable.
Preparing for the EV boom now gives businesses necessary experience and puts them in a good position to expand their charging stations with ease as demand increases.
Why get an EV charger
Mike Emery, director of EV Charging at CTG, has witnessed firsthand the benefits of installing charging stations. He recently sold 28 charging ports to a Las Vegas hotel to accommodate Tesla drivers coming from Los Angeles. The hotel is now attracting a higher clientele and their charging stations are full nearly every night of the week.
Emery says any business where customers stay for a few hours can benefit from EV charging, whether it's a hotel, restaurant, hospital or office building.
"Any destination where people want to come to spend dollars or to travel to, it gives you a leg up on any other place that people might go where they're going to stay at least a couple of hours," Emery says. "If there's a charger nearby, most drivers will opt to go to the place with the charging."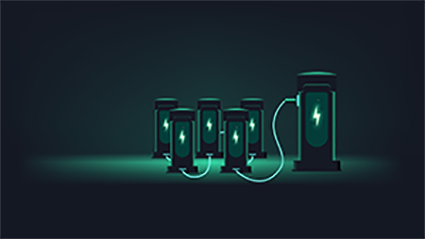 Industries where there's a lot of choice, especially in hospitality and entertainment venues, can get an advantage in the market of EV drivers.
"As an EV driver myself, I am always looking for hotels, restaurants, etc. that have EV chargers," Emery says.
What to know before you install
It is important to know what to look for when installing charging stations so they are operational and set up for potential future expansion. For instance, many paid charging stations require a cell phone to operate so it's important to check for an adequate signal before choosing a location.
Know the goals and audience for the charging station. Depending on the goals, a charger may not need all the bells and whistles. An experienced charging solutions company can help determine what kind of charging station is needed.
On the first installation, consider putting the conduits in place for further expansion. It is wise to start with two to four charging stations, but Emery suggests putting the presets in place for a full suite on the first installation. With presets in place, there's less cost and less risk when demand increases down the road.
Cost
The upfront costs for the infrastructure and installation can vary widely based on numerous factors, including where the business is located, whether the ports are inside or outside, and how far from the building they are. Upfront costs may be a significant investment but many government programs or grants are available to offset the costs.
For companies that want to monetize charging stations, Emery would caution against expecting them to be a large stream of revenue itself and instead encourages businesses to view it as a competitive edge.
Best practices
It's essential to plan the right sites for charging stations that will allow for expansion in the future. To make sure there are no costly mistakes, hire an electrician who has experience installing chargers or speak to the charging company and have them walk the installer through it.
Emery recommends finding a charging station company with quality customer service to ensure the charging stations are installed correctly and offer ongoing support.
Why now
There is a growing market of EV customers and installing them now can help a business stand out. Early adopters will see more positive impact to their reputation than if they wait to hop on the bandwagon.
As the EV market continues growing, so does the likelihood that a business will lose customers if they don't have charging stations available. Having charging stations will become imperative as the market grows, so getting started now will give businesses a huge advantage in years to come.
Mike Emery
www.ctgtx.com
Connect Technology Group boasts a team of committed, seasoned professionals with 40 years of installation prowess. Specializing in AV, Cabling, Electrical, and Security, CTG is a proven, ready, and trusted company. Its mission is to leverage industry expertise for concrete business results, fostering long-term client relationships built on trust and respect. It aspires to excel in the eyes of clients, employees, and stakeholders.