Bracing for coronavirus' impact on supply chain and ecommerce. By Joe Farrell
As the coronavirus continues to spread across continents, new ramifications of the deadly outbreak are being revealed daily. How is this impacting eCommerce operations and what can retailers do in response to those challenges?
Supply chain distribution
With the quarantine of Wuhan, China, and more than a dozen other cities in a region known as a manufacturing hub, more than 45 days of manufacturing have been lost [at time of writing]. The ripple effect this has across the global supply chain is becoming more apparent as companies are being forced to halt production of finished goods due to lack of necessary parts provided by the quarantined region. This supply scarcity is resulting in product availability challenges for retailers across industries (from auto manufacturers to apparel brands) that could continue to worsen in the latter half of 2020.
For example, if the quarantines continue, fashion brands dependent on materials from China are anticipating negative impacts on inventory levels for summer and fall product lines. This shortage would likely result in a just-in-time inventory approach leveraging multiple inventory piles across the country and fulfilling orders through split shipments. This means doubled freight and labour costs and a less than ideal customer experience. Split shipments also require omnichannel systems capable of optimizing inventory across channels and equipping stores to fulfil online orders where possible.
Online shopping preferred
According to UBS global wealth management chief economist Donovan, the fact that the market share of eCommerce is significantly higher today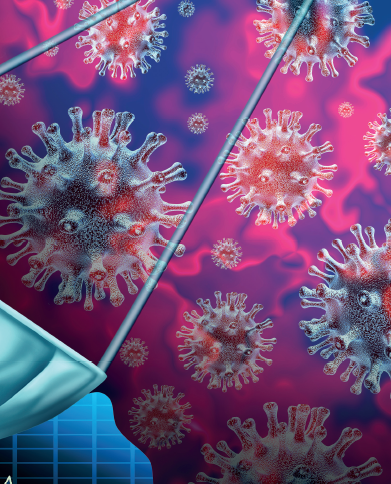 than it was during the last major outbreak in 2002 (SARS) could reduce the economic impact of coronavirus. Fear is a leading cause of economic disruption though, and consumers could still potentially get scared into tightening their spending should conditions worsen.
That said, consumers are more likely to turn to online shopping as they seek to avoid risking infection in crowded spaces such as grocery stores. For instance, JD.com, China's largest online retailer, has seen sales of household staples such as rice and flour quadruple since the same period the previous year. There have also been more than 222 million downloads from Apple's online store in China since the beginning of February, a surge of 40 per cent compared to the 2019 average.
Focus on the customer experience
With so much chaos around this outbreak, it is important that retailers not lose sight of the customer. Brands who go the extra mile to address customer frustrations due to the impacts of coronavirus will make a positive impression on consumers that can only encourage brand loyalty in the end.
The current situation in quarantined Italy is a great example of how brands can choose to proactively address issues to appease consumers. Carriers are not able to deliver shipments to households within quarantined cities in Italy, so orders shipped to these areas are being returned to distribution centres.
To avoid additional shipping charges, eCommerce distribution centres should implement system alerts to hold orders for these locations until the quarantine is lifted. At the same time, retailers should prepare to account for increased volumes in contact centres from customers in quarantined regions looking for an explanation.
Training agents to handle these inquiries with appropriate sensitivity to the frustrating circumstance can help ensure a positive brand representation.
Agents must be able temper customer expectations as demand for eCommerce fulfilment is surging, while last mile delivery is being heavily impacted by the ripple effects of the coronavirus.
For drivers, reps and any touchpoint of the customer journey it is imperative to remain transparent with consumers on the progress of fulfilment and be up front on any possible delays.
While no shopper wants to hear their package is being delayed, being kept in the dark is potentially worse. From checkout to each point along fulfilment, retailers need to have a system in place to update consumers on where items are and rationale for any delays that may occur.
In summary, retailers and their fulfilment teams and partners cannot control the unexpected. But they should be able to always keep the customer top of mind despite challenges in their path. This means getting creative about solutions for last-mile delivery and ensuring transparency with end-consumers along each step of the way.
Joe Farrell is VP of international operations at PFS. PFSweb is a global commerce services company that manages the online customer shopping experience on behalf of major branded manufacturers and retailers. Across two business units – LiveArea for strategy consulting, creative design, digital marketing, and web development services, and PFS for order fulfilment, contact centre, payment processing/fraud management, and order management services – they provide solutions to a broad range of Fortune 500® companies and household brand names such as Procter & Gamble, L'Oréal USA, Ralph Lauren, PANDORA, ASICS, the United States Mint, and many more.
www.pfsweb.com