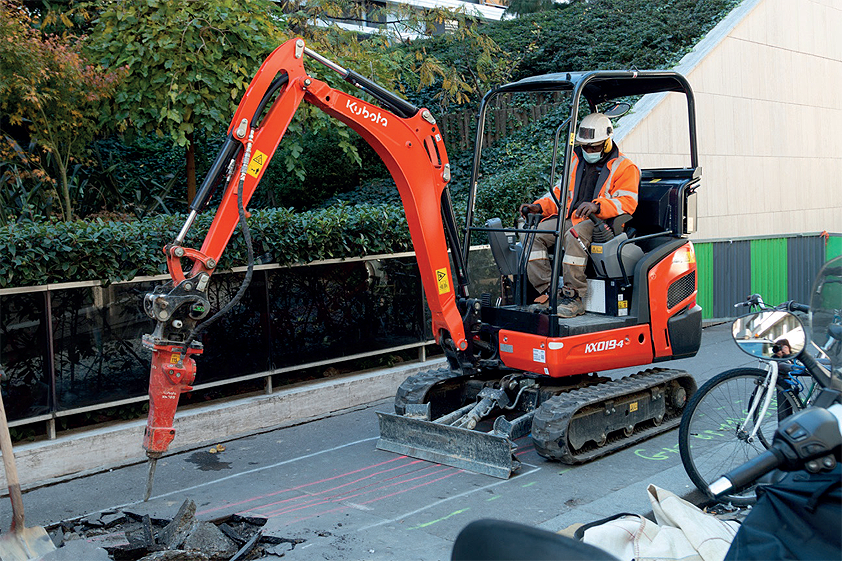 Ahead of the UN's Climate Ambition Summit in December 2020, the Prime Minister, Boris Johnson, announced a raft of impressive new sustainability targets which committed the UK to reducing emissions at the fastest rate of any major economy.
At the heart of these far-reaching pledges is a 68 per cent reduction in greenhouse gas emissions by the end of the decade, compared to 1990 levels, alongside achieving net zero emissions by 2050. While these ambitious targets are certainly a statement of intent that the government is taking the climate crisis seriously, what do they mean for the UK construction sector supply chain?
Improving sustainability sector-wide has long been a key priority for the construction industry, but these new commitments have further amplified the need to find greener ways of working across the next few years. Indeed, each stage of the construction cycle has provable impact on the environment, from the manufacture of building products (accounting for some some ten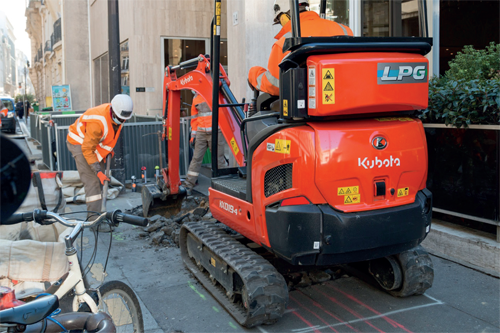 per cent of global energy supply), to disposal of waste materials (50 per cent of landfill capacity in the UK is given over to construction).
But what about the construction machinery that is used on site? As a vital tool in powering the industry, machinery manufacturers have an important role to play in helping the wide sector bolster its sustainability credentials. This has been reflected in recent legislation, such as London's Non-Road Mobile Machinery (NRMM) act, the first of it's kind in the UK. The NRMM has created a 'Low Emission Zone' for mobile machines and transportable industrial equipment in the Capital, requiring all engines with a power rating between 37 kW and 560 kW to meet a standard on the engine emission 'stage'. These targets are set to get increasingly binding across the next two decades, with standards moving to stage IV in January 2025, stage V in January 2030 and, from January 2040, only zero emission machinery will be allowed to operate in London.
As with a number of other transport initiatives, where London goes, other major urban areas in the UK are sure to follow, so we could soon be seeing similar legislation announced in cities up and down the country. And while all-electric/alternatively-fuelled machinery on-site won't be feasible in the near-term, manufacturers are already innovating to make the excavator of tomorrow more environmentally sound.
At Kubota, we are proud to sit at the forefront of research and development into more sustainable engine technology, recognising the urgency of the climate crisis facing us – and the role the construction industry has to play in mitigating it. To that end, we have made extensive investment into the engines that power our machines, resulting in the prototype of a mini-excavator which runs on LPG (Liquid Petrol Gas).
The KX019-4 LPG makes it possible for operators to work in emission restricted areas, including city centres that apply a diesel-ban, while also generating less noise pollution. Through the use of industrial standard gas bottles, the machine can be quickly and easily refuelled anywhere, with a reserve tank (gas accumulator) fitted as standard, so the operator is notified before the gas bottle is empty.
Alternative fuelling aside, the KX019-4 LPG delivers the exact same power and durability as its diesel equivalent, with variable undercarriage enabling operators to work in compact environments with less than a metre access.
Indeed, we hope the KX019-4 LPG goes some way in dispelling some of the myths surrounding greener construction machinery. Although growing in popularity, there are a number of prevailing misconceptions about sustainable construction equipment and practices which may act as obstacles to wider take-up. Chief among these is cost, with some operators fearing an alternatively-fuelled machine is too expensive a purchase to justify. In this instance, it's important to consider the long-term return on investment that electric or hybrid machines could deliver – not least in the reduction (or elimination, if it's just one vehicle) of the whole-life spend on diesel.
Ultimately, for operators, deciding whether or not invest in an electric or hybrid machine will be determined by a number of factors. While sustainability will be a concern, it's key drivers like price and productivity that are most likely to factor into the decision making process, when the time comes to purchase new machinery. With the KX019-4 LPG, and other machines currently in development, we hope to prove that greener machinery is very much a viable solution – and one that can deliver real cost, time and efficiency benefits for a business. And with sweeping legislation on emissions reduction coming down the track, there has never been a better time to think about going green.
Glen Hampson is Division Manager for Construction at Kubota UK. Kubota is a market leading manufacturer of high performance machinery solutions, producing a diverse product range for the Agricultural, Groundcare and Construction Equipment industries. Based in Thame (Oxfordshire), Kubota UK is a subsidiary of the Kubota Corporation, a global business that is present in more than 110 countries, with revenues of $17 billion.
www.kubota-eu.com