Haverty Furniture Companies Inc.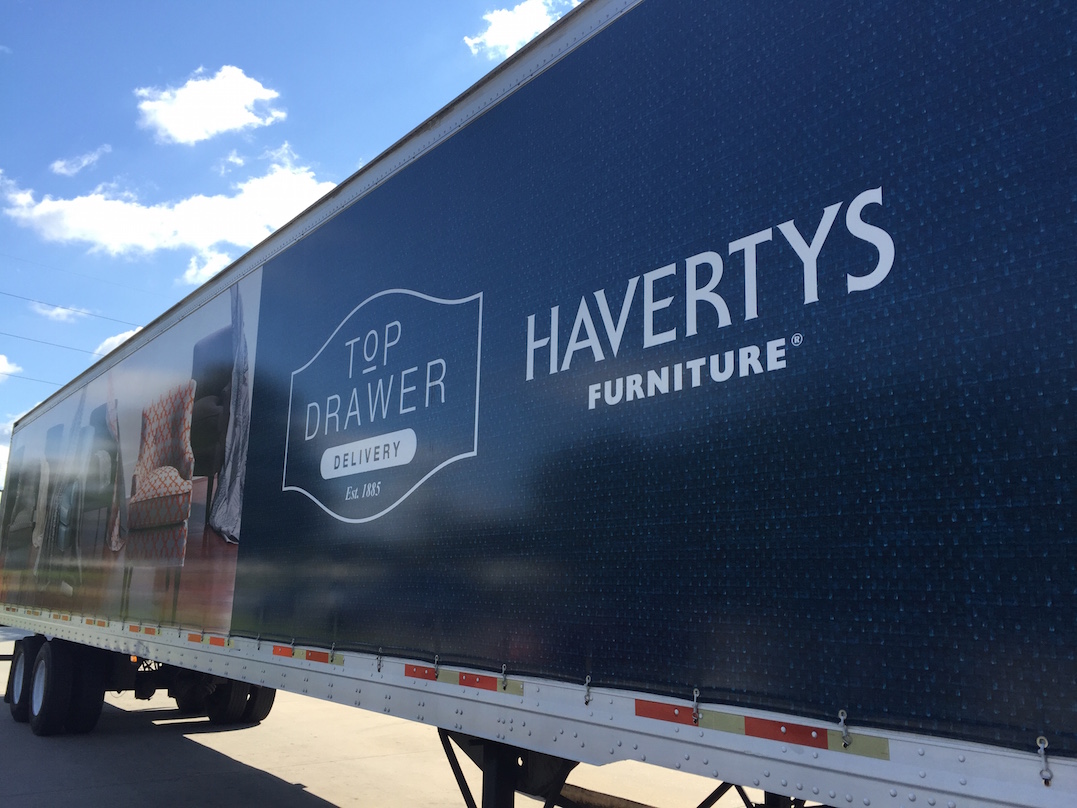 Havertys aims to become one of the best retail supply chains in the nation.
By Chris Petersen
As a leading furniture retailer with more than 120 showrooms in 16 states throughout the Southeast and Midwest, Haverty Furniture Companies Inc. already has a highly effective supply chain organization behind it. Keeping its Havertys furniture showroom locations stocked with the most popular furniture brands means the company has to be at the top of its game, but Vice President of Global Supply Chain Abir Thakurta says the company isn't satisfied with simply being good at what it does – he says the company wants to be one of the best in the retail sector.
Haverty Furniture Companies has been in operation for more than 130 years, with its first store opening in Atlanta in 1885. Today, the company tops $800 million in annual revenues, serving millions of customers. Thakurta came to the company after spending nearly two decades in the supply chain world. He joined one of the big four consulting firms after graduating from college as one of the first young professionals to be trained with a focus on supply chain management, and worked for numerous retail clients before taking his current position with Havertys.
Thakurta says the last two decades have seen supply chain management become a much stronger element of most companies' operations, and the rise of Amazon has shown many in the retail sector how vital a well-organized and effective supply chain can be. Even though the furniture retailing world presents some unique challenges for supply chain professionals, Thakurta says Havertys is taking the necessary steps to ensure the success of its supply chain for the future.
Agility Matters
The most important element for Havertys or any furniture retailer to be successful from a supply chain perspective is agility, Thakurta says. Agility is crucial when considering the sheer scope of inventory a retailer has to have. "If you think about the furniture business, it's pretty fragmented and one of the biggest challenges is being able to figure out how much to carry in stock, when to make it available and how to ensure that customer service is not compromised, even when there are disruptions," Thakurta says. "Supply chain visibility, collaboration and resilience are key to ensuring we deliver such an agile supply chain."
Even though analytics and forecasting have advanced to such a degree that retailers can plot out their purchasing with greater certainty than any time in the past, furniture retailers are challenged by the unpredictability of consumers, their demands, their homes and their perception of home furnishing needs. "At the end of the day, you can forecast and plan as much as you want, but if six months from now you knew exactly which sectional would sell best, life would be great," Thakurta says.
With so much unpredictability inherent in the industry, Thakurta says reacting and responding to demand profitably is essential for any furniture retailer, and thankfully technology has helped enable that. Specifically, cloud-based systems that will provide Havertys with the ability to gather information from third-party logistics partners, carriers, factories, suppliers and financial institutions with greater accessibility than ever, and likewise those partners can access information from the company to provide all parties with real-time information about where every individual delivery or shipment is.
Supply chain technology that leverages real time information and cloud computing has been a major focus of Thakurta's since he assumed control of Havertys supply chain operations, and he says it has been very important to helping the company meet its goal of providing "white glove" customer service in a retail segment not known for that traditionally.
Reaching Higher
Although technology is helping the company solve various supply chain challenges, Thakurta says old-fashioned brainpower and a willingness to adopt new ideas is still paramount. One of the biggest challenges for furniture retailers that are brand conscious is dealing with excess inventory and product expiration channels. Thakurta says Havertys showrooms have developed a strong reputation for their brand, quality and customer service, and although this has built strong customer preference, its stringent quality assurance procedures and customer-friendly returns policies can create supply chain headaches at times.
There are many strategies that Havertys is using currently to meet this challenge – from postponement strategies to delayed allocations, and identifying opportunities to delay or expedite during production, maximizing cross dock opportunities, allocating product to sale (systematically) based on delivery priorities – all with the cooperation of Havertys partners.
All of the above strategies ultimately are aimed at creating the notion of 'perfect inventory' – meaning the right product mix, at the right time, in the right market, at the right price, across all channels – and a positive brand equity that is key to our success and that is fueled by a combination of style, value and service.
In the near future, Thakurta says the company wants to reach its goal of becoming a top-15 retail supply chains in the country as long as it continues to embrace cloud computing, harness the power of supply chain intelligence though analytics and data, and bring about digital transformation in every aspect. The company's goals may be ambitious, but Thakurta says reaching for them is how the company will continue to succeed. "Unless we have lofty goals, we can't improve and hit our modest goals," he says.
www.havertys.com
2015 revenue: $804 million
Headquarters: Atlanta
Employees: 3,000+
Specialty: Furniture retailer