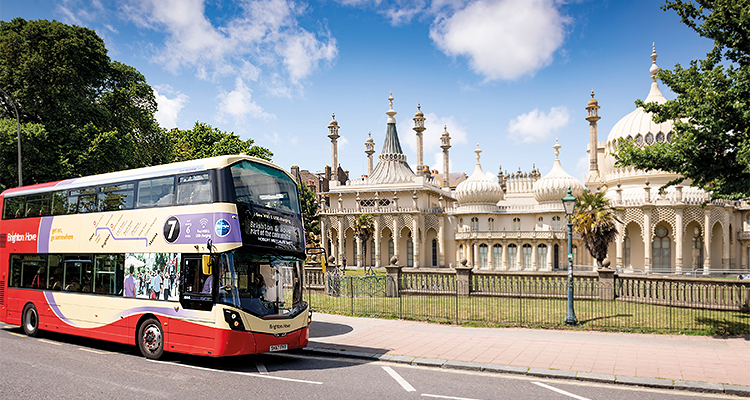 Having expanded its geographical footprint, The Go-Ahead Group's next growth is set to be green 
With historic roots based in the North East of England, The Go-Ahead Group (Go-Ahead) was originally part of the National Bus Company. Following a buyout during the privatization process in the 1980s, the business was floated on the London Stock Exchange, and a few years later, it was able to acquire a number of other bus companies and the requisite resourcing to obtain some rail contracts too.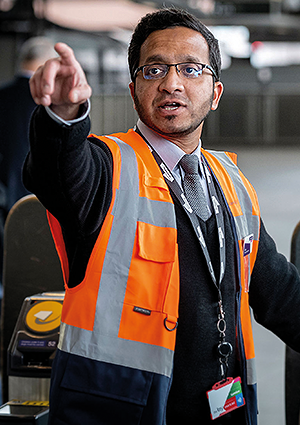 Despite its expansion elsewhere, the company still employs over 2000 people in the North East, and has dual head offices in Newcastle and London. In the nation's capital, Go-Ahead is the largest bus operator with around 2300 vehicles running on behalf of Transport for London, and the group is majority owner of Govia Thameslink Railway, operator of the UK's largest rail contract comprising Thameslink, Great Northern, Southern and Gatwick Express. Internationally, the business has been serving Singapore since 2016, as well as the Republic of Ireland, Norway, Germany and Sweden. In addition to this, Go-Ahead is due to start operating buses in Australia in summer 2023.  
"Our expertise lies in high-density urban transport," states Martin Dean, Bus Division Managing Director. "We excel in the operation of really busy, complex bus and rail routes that carry large numbers of people every day, or in layman's terms: commuter networks. We utilize a devolved management model, which means our local teams and managers are entrusted with decision making and communications with internal stakeholders and external customers. In terms of bus operations, local is the way to be. Our position as an environmental leader in the industry is our key USP. We are the UK's largest operator of zero-emission buses and have outlined a plan to be carbon-free by 2035." 
Up and running 
The organization has ordered 20 hydrogen fuel cell vehicles, manufactured by Wright Bus, which were forecast to be on the road in Spring 2023. The introduction of the single-deck, GB Kite Hydroliner fleet is the first in a long line of potential investments, with a second tranche of 34 in mind for Go-Ahead's Crawley, Gatwick Airport and East Surrey Fastway network. As Martin explains: "This is a network of guided busways designed to speed public transport past congestion hot spots. We have run it for a number of years, in partnership with West Sussex Council, Surrey County Council and Gatwick Airport.  
"The use of hydrogen cell based alternatives is key to meeting the requirements of the 24-hour, seven-days-a-week route. However, the vehicles are clocking up almost 320 miles a day, so we need something with the same capability as a diesel engine but with the added environmental benefits of an electric vehicle. We are really excited to get them on the road to see how well they could potentially operate on regular services as well. 
Tap-on, tap-off
"Climate change stands to be one of the primary factors driving public transport industry growth in the future," he continues. "By 2035, according to the Climate Change Committee, we need to shift between nine and 12 percent of car mileage to either walking, cycling or public transport. This needs to be upped to 17 percent by 2050, which is a huge number when you compare the amount of private vehicle trips to public transport usage. If we could get just one percent of those car users on board it would massively affect our passenger numbers. 
"Since the announcement of the modal strategy for bus transport in 2021, central government has been in-step with our plans for moving forward. However, we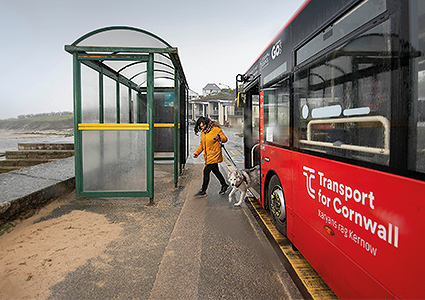 also need to work closely with local and district councils to implement certain measures that will push us closer to achieving our objectives. The increase in demand for public transport, as a consequence of these targets, will require considerable expansion on our behalf, but we're ready. We are bouncing back well from the pandemic and feel confident that we can provide high-quality bus services to everybody who wants them." 
After the inevitable drop in service users during the pandemic, Go-Ahead has managed to reach a rate of almost 90 percent passenger recovery. This is divided between commercial travelers, who pay, and concessionary passengers, who travel for free under the English National Concessionary Scheme. The commercial side is actually closer to 100 percent, but the 30 percent of overall patronage that is made up of concessionary users is still tipping the scale.  
As Martin details: "I think that it's fair to assume that the more vulnerable groups are still cautious about travelling as much as they used to pre-COVID. We're counting on the two-pound fare cap scheme to generate more publicity surrounding public transport and create a more supportive and  positive feeling once again within society. Obviously, the cap doesn't directly affect those who travel for free, but maybe it can encourage them to return.  
"In terms of boosting our commercial traveler populace, we have offered discount schemes to encourage people to travel during the evening, which indirectly supports the local nighttime economy. We also ran our first Christmas Day services in Brighton, as well as additional lines to those in the Isle of Wight and Bournemouth, Christchurch and Poole. We are now introducing a tap-on, tap-off option through a number of our companies, which provides our customers with greater ease when making multiple trips throughout the day. Our back office system monitors their fares and calculates the best-value journey possible." 
Journeying smarter 
Staff retention within the industry has been a hot topic in recent years, with prolific driver shortages causing issues nationwide. In a bid to bridge the employment gap, Go-Ahead offered a number of significant pay awards across its teams in 2022. The company has also been working closely with the Confederation of Passenger Transport's Thank You Driver campaign. This initiative has been incorporated into a number of marketing strategies, specifically the fact that bus driving is the most thanked position in the country, with the aim of spreading the positivity associated with the profession.  
"We revamped our purpose and approach last year, readdressing the values and behaviors that we want to trickle down across the group," Martin concludes. "We settled on accountability, open-minded agility and collaborative transparency as the key pillars that we want to be reflected by our directors, senior managers, supervisors and frontline staff. Our purpose is to move you, and the next generation, towards a smarter future and a healthier planet, which we hope is something that all our colleagues can identify with."