Houston, we have several problems…
International transport managers are facing a unique set of challenges over the next few years, says Gary Dodsworth
The impact of Covid-19 on global trade has transformed logistics more widely into a 'mission-critical' operation to rival any A-list blockbuster.
And, while the ramifications of the Covid-19 pandemic will almost certainly stay with us for years, other challenges such as the protracted Brexit talks, the impact of China/US trade talks and the rise in border tariffs will not make for an easy life for importers or exporters over the next few years.
Post pandemic panacea?
The Covid-19 pandemic has made many businesses re-examine their reliance on globalized supply chains. The UK government is currently undertaking a study ('Project Defend') to see how it could diversify its trading relationships and reduce reliance on countries such as China. Across continental Europe, similar concerns are guiding the EU's post-pandemic recovery plans. India too is exploring ways to reduce its reliance on imports from China.
This reaction is understandable. The scramble for PPE and other essential medical equipment early in the pandemic exposed many countries' reliance on long, complex supply chains. This in turn reinforced pre-existing concerns about over-dependence on Chinese suppliers, which has led many governments and businesses to look at the reshoring option.
While this strategy sounds sensible in principle, in practice it is less of a silver bullet once you consider the details. Take the 4automotive sector for example. The costs of changing a supplier and sourcing from more than one provider to spread the risk is hugely expensive for an industry as complex as vehicle manufacturing. You need to spend a great deal of management time and effort to make sure the supplier you have chosen is capable, reliable and repeatable. Undertaking this process for several suppliers 'just in case' would be impractical and very costly.
Original equipment manufacturers (OEMs) we have spoken to agree that even if they had fair warning of the pandemic, there was very little they could have done to reduce its impact. So, while the reshoring trend sounds like a good idea, in practice it may not reap the rewards often cited.
This attitude can be seen on a bigger scale when you look at the recent moves by the Japanese government to establish a $2bn fund for businesses to examine their options to reshore manufacturing. Initial reaction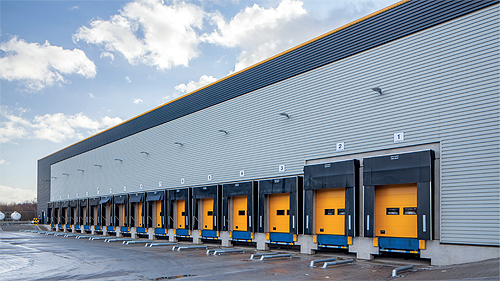 from corporate Japan has been cool and such reluctance can be explained by the basic logic of supply chains – to create the most cost-effective and efficient ways of servicing the final market. That process is neither cheap or easy and usually involves clusters of specialisms working across complex global value chains.
The power of visibility
On reflection, while plenty of analysts are predicting a shift to reshoring, those at the sharp end are far less enthusiastic. In all likelihood, most manufacturers will continue to source products from China, with the caveat that they will invest in new technologies and systems to achieve better supply chain visibility.
When you order a product from an online retailer, you know when it has been picked and when it will arrive. It's amazing how few industrial suppliers involved in just-in-time contacts are not yet able to do this. In our view, this will be a major area of investment for many manufacturers over the next few years.
Coping with the post-Covid landscape will probably involve strategies better able to cope with similar outbreaks. Clearly, improved supply chain visibility will provide optimum resilience against future pandemics, as opposed to the costly alternative of mass reshoring or going down the multi-source route.
US: China trade
While not directly affecting operational supply chains, ongoing spats between America and China will no doubt have a bearing on global trade routes. America continues to hit China with wide-ranging measures aimed at weaning itself off China-based supply chains and frustrating Beijing's ambitions to become a global tech power.
As a result of this ongoing trade row, we're seeing companies that make technology hardware, one of the industries where manufacturing has been most concentrated in China, moving production to other territories. Quanta Computer, the world's largest notebook contract manufacturer and a big supplier of hardware for companies such as Google and Amazon, recently shifted production of servers out of China to Taiwan and to the US.
For manufacturers across the globe, this move away from China will necessitate a far more flexible approach to logistics. Working with third party providers with deep roots in all modes (air, sea freight and rail) will be increasingly important. For us, engaging global 3PLs with proven knowledge, local know-how and control over their own transport networks will become a key element of competitive advantage.
Brexit issues
While the UK continues to negotiate with Brussels on the fine details of Brexit, which will happen by 31 December 2020, issues such as tariffs and cabotage agreements are likely to have an impact on UK businesses.
Manufacturing and retail are likely to be the hardest hit sectors. Both have come to rely on 'just in time' supply chains involved in the delivery of everything from fresh food for the UK's supermarkets to car-parts and other intermediate manufacturing inputs.
About half the food consumed in the UK is imported, with four-fifths of food imported from the EU alone. Even now – with the December deadline fast approaching – we still don't fully know what we are preparing for.
Action plan
There are no easy or simple answers for logistics professionals facing such a range of global challenges. From our perspective salvation lies in three key strategic areas; supply chain visibility, partnerships and flexibility. The winners will be those that rely on actionable data to inform dynamic change to supply chains, should disaster strike. They will also be organizations with strong, co-operative relationships with suppliers and 3PL alike. Finally, they will forge partnerships with 3PLs that can provide fast and flexible supply chain alternatives should established routes be compromised.
Like the crew on the Apollo 13 mission, logistics managers are facing some important challenges. Now is the time to stay calm, think creatively about possible solutions and surround yourself with the best team you can.
Gary Dodsworth is a director at Rhenus UK. The Rhenus Group is a leading logistics service provider with global business operations and an annual turnover of €5.5 bn. Rhenus has business sites at 750 locations worldwide and employs 33,000 people. The Rhenus Group provides solutions for a wide variety of different sectors along the complete supply chain; they include multimodal transport operations, warehousing, customs clearance as well as innovative value-added services.
www.rhenus.com