How Motiv Power Systems is enabling businesses to achieve corporate sustainability goals
Wouldn't it be amazing if all organizations ditched fossil fuel fleets, to operate instead with zero-emission Electric Vehicles (EVs)? Just think about it: no carbon emitted from delivering online orders, no noise or disturbance from idle vehicles, and a move dramatically closer to the United Nation's Sustainable Development Goals.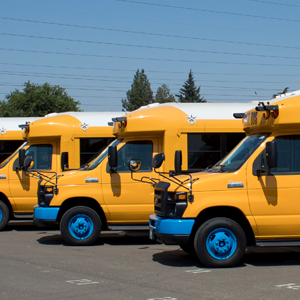 A positive vision, right? Well, Jim Castelaz, Founder of Motiv Power Systems (Motiv), is pursuing exactly that. Established in 2009, Motiv is a market leader in the development and delivery of medium-duty EVs for commercial use. It is a full solution provider, offering charging solutions, strategic fleet planning, and expert after sales care to assist clients throughout the process of electrification.
"We specialize in the medium duty space, manufacturing vehicles to transport between two and six tons of payload," Jim begins. "The demand for small electric vehicles, such as passenger cars and small vans, is evident in the consumer marketplace, but if you're looking for a vehicle to move more than two tons of payload, fully-electric options are much more limited."
Sustainable strategy
While consumer demand for medium-duty EVs has not fully matured, Motiv is leading the way for such vehicles, right up to Class 6, which is the highest vehicle weight before a Commercial Driver's License (CDL) is required. "We are incredibly proud to have the current leading technology stack for this particular weight class," Jim states. "By leveraging the lower-weight, lower-cost, and more reliable technology used in the development of electric cars, we have built a patent portfolio to extend this technological process to vehicles with increased payloads.
"We are freeing fleets from fossil fuels and introducing a level of energy independence to companies at the core of our economies," explains Jim. "These businesses have been critically reliant on fossil fuels for decades, so although suddenly implementing EVs in the fleet is necessary, it can also be overwhelming. That's why our after sales service and support is a vital element of the business. Most of our customers are experiencing EVs for the first time, so wherever we have vehicles deployed, we have boots on the ground. Our customer support representatives are always on hand to provide training, answer questions, and support customers through operational issues if required.
"The people here at Motiv, including myself, are in the EV industry because we are trying to make the world a better place," Jim continues. "We truly believe in the mission, and while EVs won't solve the entire climate crisis, the idea that Motiv is part of a movement working towards a cleaner, more sustainable planet, is what gets me up in the morning."
On the road map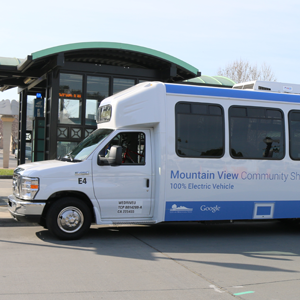 On a more personal note, Jim began his career as an electrical engineer and was studying at Stanford University when his passion for zero-emission vehicles developed. "I gained an insight from a talk with one of the Tesla co-founders about how the complexity of vehicle manufacturing was shifting from mechanical to software challenges," he recalls. "So, I started Motiv thinking that software would be our focus, but it rapidly became a provider of the whole vehicle platform."
In 2018, Jim adjusted his role in the business, leaving his position as CEO to become Chief Technology Officer (CTO). "As CTO, I am able to focus on technology and future advancements, as well as our product road map," he says. "I am passionate about our product road map, as it has allowed Motiv to create a market-leading product, so retaining that constantly innovative plan keeps us at the cutting-edge of the industry."
In addition to trucks, Motiv has been electrifying school buses since 2013. School buses are an ideal candidate for electrification because they are typically operated on fixed routes and return to depots on completion, enabling sufficient charging. Motiv has produced 25 electric, Type A school buses, which are deployed across California, Connecticut, Arizona, and New York. As well as providing a healthier, quieter ride by eliminating tail-pipe emissions, all-electric school buses set a positive, inspiring example of sustainable transitions for younger generations.
Zero-emission vision
Jim shares his reflections and predictions surrounding the evolving EV market: "It's an interesting time in the EV market, especially as clients are increasingly reporting that our electric trucks are more reliable than traditional internal-combustion vehicles. Confidence in the reliability and capability of EVs is a huge driving factor for consumer demand, and both appear to be steadily growing. Also, state incentive programs and corporate sustainability goals create an environment where purchasing electric commercial vehicles is incredibly attractive."
Motiv's strategy is focused on serving and growing with its fleet customers. "Moving forward, we need to conduct long-term planning with our customers to understand their needs, and, more importantly, their sustainability goals," says Jim. "We have clients that are looking to electrify 50 percent of their fleet by 2027, but these are big asks and while they are obtainable goals, it requires advanced planning. So, we are encouraging any businesses with the desire for medium-duty EVs to start placing orders, as otherwise we won't have room in our production queue."
Looking to the future, Jim predicts the path Motiv will pursue. "We will continue to grow in the medium-duty space, including the Class 6 space. It would be great for Motiv to offer Class 6 electric trucks and buses with a fully integrated cab to reach more end use applications. I think it's reasonable to expect that, in five years, a lot of goods are going to be delivered with zero-emissions technology and, for me, that's an exciting vision," he concludes.