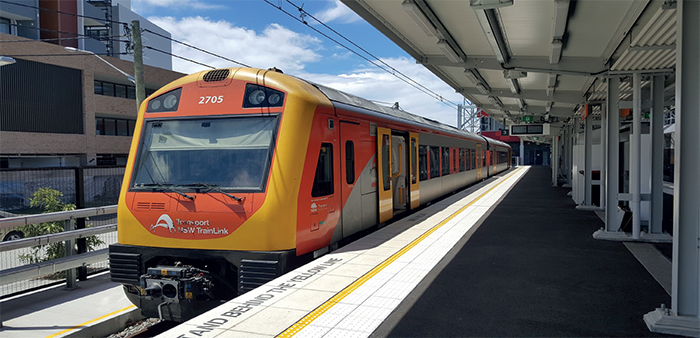 How to improve passenger and staff safety through digitalization. By Chris Bishop
Digitalization presents many opportunities for the railway sector. It can improve timetable performance, lower operating costs and increase safety and security for both staff and passengers. It can also make this mode of public transport more flexible, reliable and punctual, thus significantly increasing the passenger experience.
However, although the benefits are well known, in some countries the rail industry has been slow to adopt digitalization relying instead on existing analogue or siloed systems. Adopting new technologies, such as edge-based servers for processing CCTV using AI and scenario-based algorithms, and IoT sensors connected via 5G networks, is required in order to meet the rise in railway demand as countries push to convince their citizens to use public transport instead of private transport. A good example is the UK, where a total of 990 million rail passenger journeys occur in a year and this is expected to rise to one billion by the mid-2030s.
What's more, the latest statistics from the European Union showed there are 250 fatalities and 300 serious injuries related to level crossings in the EU annually. Digitalizing the railway sector is also a must to ensure the safety and security of passengers and members of the public. So how can digitalization benefit the railway sector, improve the passenger experience and enhance safety?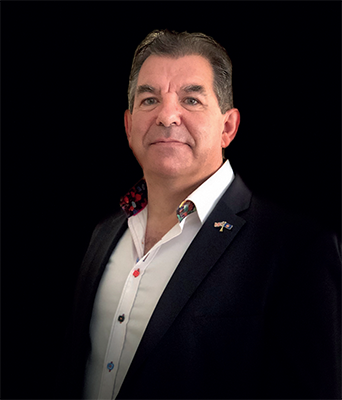 The solution lies with AI
Artificial Intelligence (AI) is making headway in nearly every industry, and the rail sector is no exception. It is well known for streamlining business processes, reducing costs and creating better customer experiences, and it has shown enormous possibilities for railway operators.
Railway stations are one of the busiest transport hubs, with footfall increasing yearly. According to the UK Office of Rail and Road, between January and March 2022, 275 million rail journeys were made – three times more than during the same period the previous year. Over the last five years, the Covid-19 pandemic has been the only event where rail journeys have been significantly reduced for an extended period of time. But with footfall increasing, railway stations can be extremely challenging facilities to monitor and secure.
Innovative AI-based solutions such as Computer Vision can provide a wealth of new insights to make this mode of transport safer, more reliable and efficient for passengers. By connecting edge-based servers to existing IP camera networks, a computer vision solution can provide a holistic view of all operational areas across a train companies estate, as well as the areas owned by the rail network provider. For instance, at a station, this could include entrances and exits including links to underground platforms. Allowing control room operators to receive automatic alerts for potential risks like crowding on stairwells and in passageways, smoke, abandoned objects and aggressive behavior.
This innovative technology can automatically raise alerts regarding potential risks and hazards and update dashboards in control rooms on a regular basis. For example, raising an alert when the number of people waiting on a platform approaches a predefined warning threshold in real-time allows control room operators to advise station staff to restrict passenger access to the platform and to make announcements over the PA to the travelling public that platform restrictions are in operation. The same dashboards can be configured to display color-coded heatmaps which provide control room staff with a clear, visual indication of contextual information, which leads to enhanced safety for passengers and staff.
Having access to this data to better understand passenger flow also allows train operators to create a more streamlined and improved passenger experience. For example, with less time spent queuing or waiting around within a railway station, passengers won't experience delays and, as a result will have a better commuting experience overall.
Risk management
Other critical use cases include being able to detect a person(s) attempting to get on the tracks, access marshalling yards or enter railway tunnels. Alerts can be automatically raised, and security staff dispatched to investigate and apprehend trespassers, significantly reducing response times. Further benefits include implementing the technology in car parks and the surrounding areas of railway stations, which are often difficult to manage 24×7. Using a combination of computer vision software and complementary technologies, such as IoT sensors and edge-based servers, allows risks to be identified and managed rapidly. It's important to note that this technology does not store a person(s) personal data or track their mobile phone.
An early adopter of computer vision is a major train operator, Sydney Trains. The operator implemented the technology to identify incidences of tunnel and track intrusion at 13 stations to reduce disruptions to passenger journeys and ensure the smooth running of their rail network.
The potential for AI to transform the railway industry is significant. We have seen how it can enhance the passenger experience while also improving the safety of its users. It's reliable, versatile and scalable, making it the perfect solution for railway operators to keep up with increasing passenger demand whilst at the same time helping to keep passengers and staff safe.
For a list of the sources used in this article, please contact the editor.
Chris Bishop is Marketing Director at Ipsotek, an Atos company. Established in 2001, Ipsotek is a pioneer in the field of Artificial Intelligence (AI) and Scenario-based Rule Engine (SBRE) Video Analytics for mission critical applications. Its highly scalable platform VISuite is a versatile AI platform that automatically raises alerts from CCTV cameras or Video Management Systems (VMS). VISuite converts video data into real-time, actionable intelligence to optimize safety and security and enables users to efficiently manage automatically generated alarms in real-time.