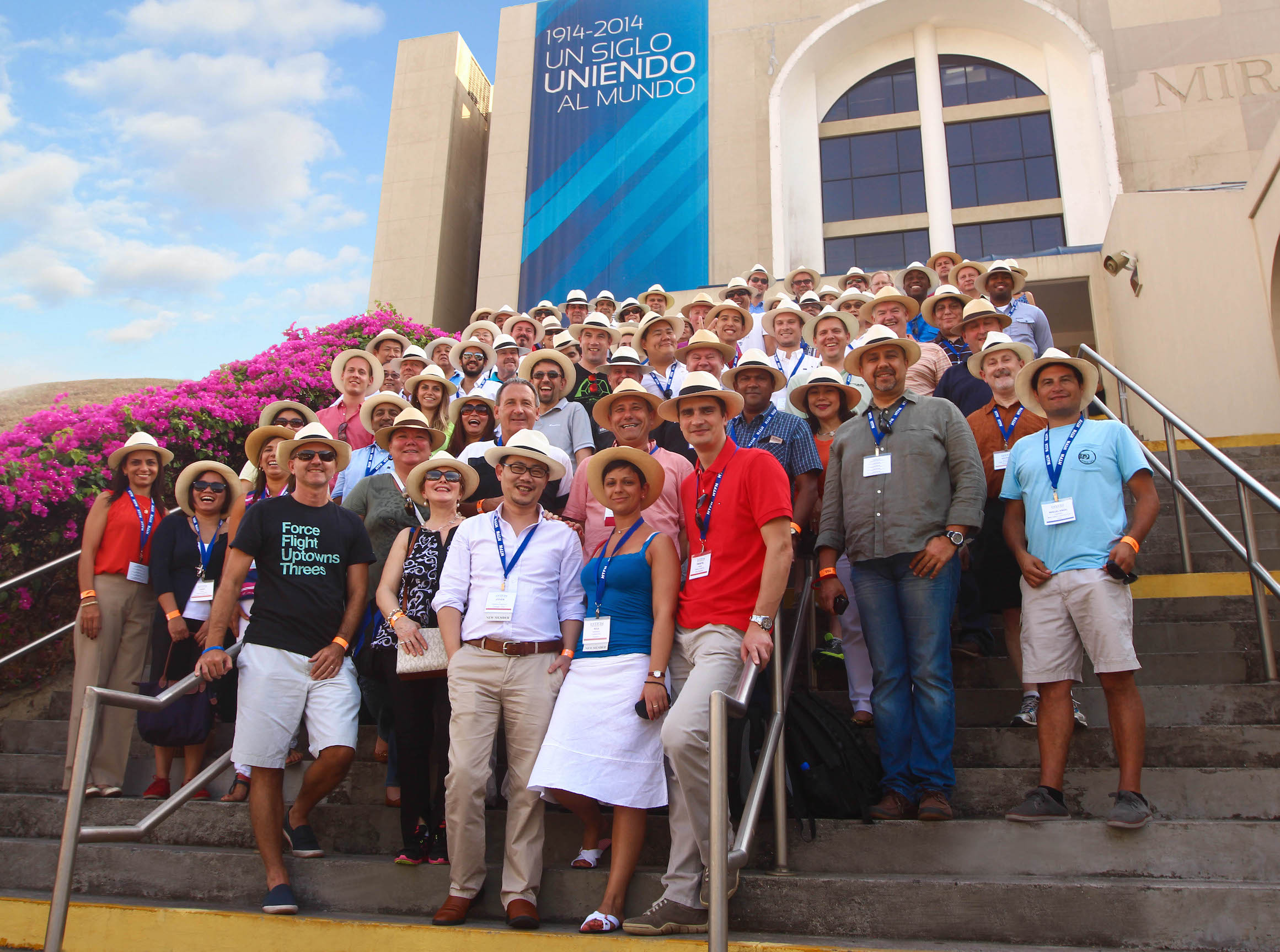 HTFN Worldwide member Express Transport by Air has big plans for hosting the organization's annual conference in New York City.
By Janice Hoppe
HTFN Global Logistics is an established worldwide network of independent forwarding agents and considered to be the "champion of networks" in the industry because of the caliber and integrity of its agents. "In our network, we have exclusive territory, meaning one agent for each market," says Angela Flynn, HTFN chairperson and president of Express Transport by Air. "It gives us the ability to build good relationships and build partnerships."
Each of HTFN's 85 members is a prominent local agent in their respective markets, such as Express Transport by Air, with years of know-how, experience and financial stability. For more than 30 years, companies have relied on HTFN's network of agents to provide essential freight transportation and logistics services. In addition to traditional freight services, HTFN member companies provide a wide range of value-added logistics options, quality processes and industry expertise.
"We are all independently owned freight forwarders and HTFN has enabled us to act as a multinational organization," Flynn explains. "We are a solid, financially sound organization and our members have been with us for many, many years. There is literally no turnover in our membership."
New members are brought into the network as need arises and HTFN determines which providers in the area fit its requirements to become an agent. The organization has strict financial guidelines and agents are carefully scrutinized as the network tries to avoid any problems – financial or otherwise.
"We get calls all the time from other agents who want to get into the group, but they can't come in if we have an agent in their area," Flynn says. "We do a lot of digging and research into our agents and that's why we have been referred to as the one of the oldest and most respected and champion of networks. It's because of our agents and the way we recruit them."
Annual Conference
For the first time in 32 years, Express Transport by Air is hosting HTFN's annual conference in New York City this May. "We are very excited about this year's conference especially since we are the New York-based agent, so we are really trying to make this the best conference ever," Flynn says. "We have some wonderful things planned."
HTFN's annual conference brings its members together for a five-day event that includes networking, planning for the future and exploring the region. The conference is held in a different region every year.
The theme of this year's opening event in New York is "Make it Happen." "We are having a Frank Sinatra impersonator for entertainment, we are trying to get the Rockettes and will showcase a video that encompasses all iconic things that happened throughout the year in New York and what makes New York special," Flynn says. "We are also going to reenact New Year's Eve in New York with 1,000 balloons dropping from the ceiling. We have been working on this for about a year."
The company will also host a scavenger hunt throughout Grand Central Station as this year's team building exercise. HTFN members will then be given the choice to visit the New York City Freedom Tower, attend a Broadway play or take a private tour around Manhattan. That evening, attendees will be whisked away on cruise around Manhattan.
After all the fun and games, HTFN members will get down to business with a business meeting and networking event where they can connect with agents they do business with regularly. "We have scheduling software so they can set up appointments with each other and this gives them the ability to meet up with their agents who they do business with to discuss opportunities, issues and future developments," Flynn explains. "They do that for three days and then we have our closing awards event, which is really special because the members vote for the best agent in different categories. It's not the board or corporate deciding, it's their peers. That's always a very fun night."
Last year's conference was held in Singapore, and HTFN will announce the 2017 location during this year's event. Flynn says the possible sites for next year include Dubai, Austria or Ireland. "It's a big deal to host the conference and this year we will have 145 people attending," she notes. "It gives the host company great exposure in their local market."
Members: 85
Specialty: Network of independent forwarding agents
Express Transport by Air location: Union, N.J.