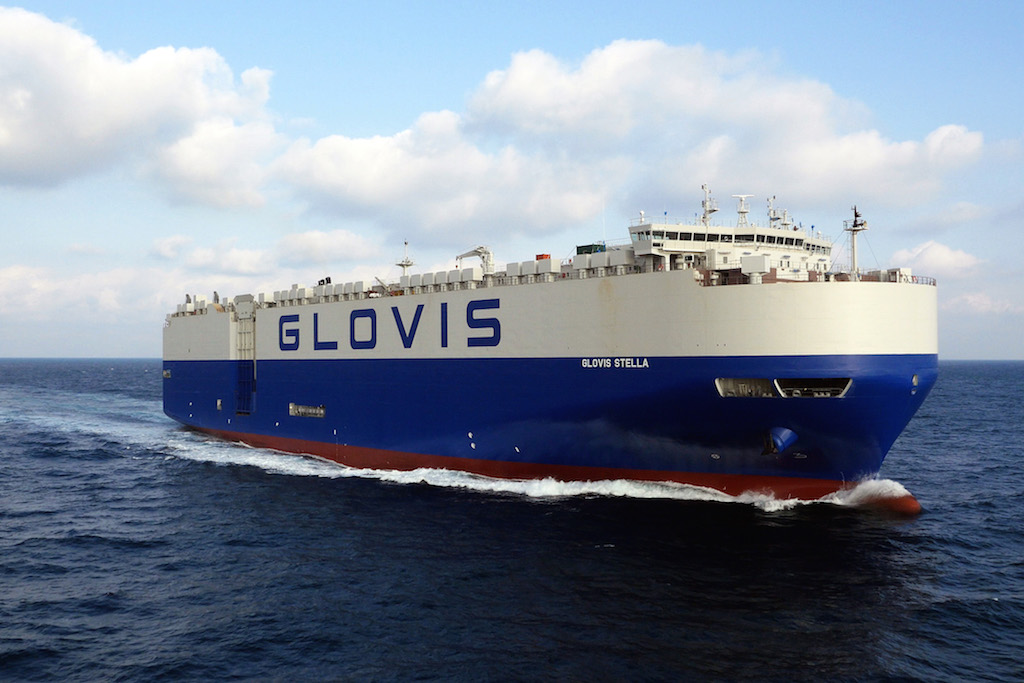 Hyundai Glovis develops new lanes in growing production areas and will add more vessels over the next three years to meet demand.
By Janice Hoppe
Hyundai Glovis shook up the car-carrying and shipping industry six years ago when its ocean transportation division came on the scene. In a market that had gone unchanged for years, the company disrupted the landscape and has experienced unprecedented growth ever since.
"To grow from five vessels in 2010 to 72 in April 2016 is unheard of in this business," Vice President of Ocean Transportation Scott Cornell says. "No car-carrying or shipping company has been able to be like us in terms of growth. Our strategy has been matching the needs of new production areas and growing into positions with an understanding that it's not only East-West trade any longer."
The Seoul, Korea-based global logistics company began in 2001, focusing on the domestic transport of finished vehicles on behalf of Hyundai Motor Co. in Korea. Hyundai Glovis' areas of delivery expanded globally over the years, and so did its divisions that include used cars, trading, IT support and networking.
In 2010, Hyundai Glovis added the ocean transportation division that now specializes in bulk and car carriers, as well as liquid cargo. "Hyundai Motor Co. was depending on a limited number of service partners carrying Hyundai cars out of Korea," Cornell explains. "We saw an opportunity to become competition to the current ocean carriers that were being used."
Hyundai Glovis acts as a third-party logistics company as Hyundai Motor Co. owns less than 5 percent of the shares. "When we compete for the Hyundai Motor Co. vehicles we are in a true competition," Cornell says. "We are in a favorable position to win that and numerous other third-party bids because of our flexibility and strong growth pattern."
Market Visionaries
Hyundai Glovis ensured it was not pinned into regular, East-West traffic lanes and over the past few years has created an ocean service pattern that is meeting the needs of its customers. "New production is strong out of India and Mexico, and we are able to marry those into the Far East lanes," Cornell says. "We built a flexible and strong program as a global third-party logistics company."
The company started building lanes to India one year into its inception, and over the last couple years has begun developing a strategy to develop Mexico. All of Hyundai Glovis' trading loops connect together and the company has 72 vessels in commercial operation it dedicates to each trade. "We are looking to expand that to 100 over the next three years," Cornell notes. "It will help a lot these next 30 vessels in our global plan, including Mexico coming online this year."
Hyundai Glovis' vision is to match its investment in hard equipment and personnel to get ahead of the next major service need. "Major car production areas are rapidly changing. I mentioned earlier the amount of production coming from India and Mexico for export," Cornell says. "It's a game-changer in terms of what we used to consider the pathway back to the Far East. Trade lanes are now being built factoring in India and Mexico and we are in an enviable position."
www.glovis.net/eng/
Revenue: $13.23 billion
Headquarters: Seoul, Korea
Employees: 1,055
Specialty: International auto logistics