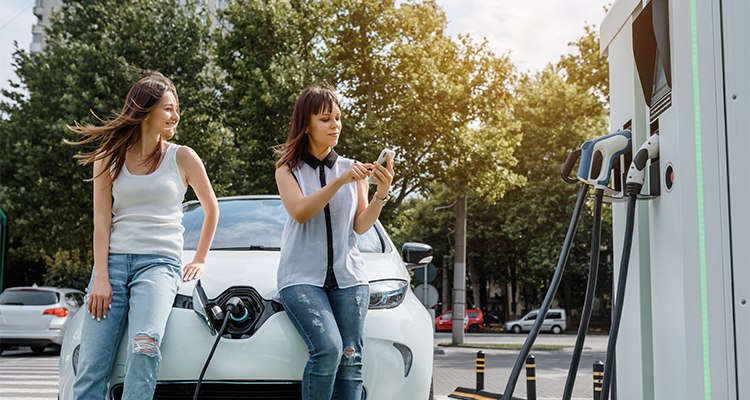 In-car payments for EV chargers coming to Europe 
Parkopedia partners with Plugsurfing to provide seamless in-car payments for over 500,000 EV chargers
A new collaboration between Parkopedia and Plugsurfing will integrate Plugsurfing's most comprehensive solution, Drive API, into Parkopedia's In-car Payment Platform. 
The partnership combines Parkopedia's connected car services with Plugsurfing's extensive charging network, enabling in-car payments for electric vehicle (EV) chargers. With automotive-grade data and in-car commerce functionality integrated into vehicle infotainment systems, the partnership will provide a seamless combined experience.
Using high-quality, verified Parkopedia data, the 'Park and Charge' service will be available at 500,000 Plugsurfing-enabled charge points.
Plugsurfing is Europe's leading eMSP (eMobility Service Provider). The partnership sees the two companies working together to bring the payment service inside the vehicle. It provides access to the most comprehensive network of chargers across Europe, addressing some of the main concerns over EVs. 
Plugsurfing will handle all payments and ensure PCI compliance as the 'Merchant of Record.' Whereas Parkopedia will play an orchestration role, combining payments with broader in-car payment technology through its Single Sign-on Payment Platform. 
Duncan Licence, Chief Product Officer at Parkopedia, said: "Parkopedia and Plugsurfing offer complementary services to EV drivers. This partnership enables the valuable combination of a substantial charging network, extensive data, and end-to-end in-car payment services.  
"These are unified as part of Parkopedia's Park and Charge service, allowing drivers to directly access an enhanced and complete charging experience. Combine this with Plugsurfing's vast European charging network and we believe drivers now have access to the best possible charging process."
Will Gill, Chief Product and Technology Officer at Plugsurfing, added: "We built Drive API so that our partners can create tailored charging solutions for their customers. Our new partnership with Parkopedia will bring even more convenience to drivers since EV drivers charge where they park."