Integrated Transportation Services Inc.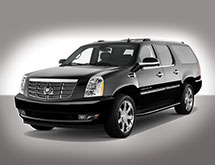 Integrated Transportation Services (ITS) is a limousine company. It offers a diverse fleet of vehicles including sedans, vans, SUVs, mini-coaches and buses. "ITS has built its business on the fundamental belief that 'service is not everything, it's the only thing,'" President Jonna Sabroff says.
The goal of ITS is to provide outstanding service to its customers and clients. It is an ever-moving target because the company serves people who each have distinctly different ides of what service is to them, plus they have varying needs. Some clients only need transportation from point A to B in a luxury vehicle, while others have specialized needs, such as assistance with their luggage, extra stops, personal assistance, privacy or security, Sabroff explains.
Limousine companies train their chauffeurs to drive safely and serve the passenger in any way that the client determines is helpful, Sabroff explains. "A robot cannot provide personalized service; professional, sensitive people do," she adds.
ITS is organized, managed and operated in a disciplined way. Each shift reports on the events of their shift; for example, the number of rides, number of chauffeurs and incidents occurring each shift. Every department has job descriptions and the company has weekly staff meetings with action items. Supervisors are also accountable for their duties as part of the team. ITS's chauffeurs have a handbook and go through extensive training, which includes background, drug and alcohol testing, classroom and on-the-road testing, as well as etiquette training. "Every element of the business is organized," Sabroff notes.
Quality Control
Eighty percent of every limousine ride starts or stops at an airport, Sabroff says, and reservations are double-checked manually at ITS for accuracy. "Our automated Reservations/Dispatch system also double-checks for flight or landmark errors," Sabroff says. Dispatchers monitor the accuracy of the reservations process, status of the flight and ever changing schedule and requirements of the passengers.
Many passengers demand to know the name and cell phone of the chauffeur 24 hours in advance of their ride, which is not an easy task for ITS dispatch center. "Once the day starts at 4 a.m., flights and passenger schedules change constantly and it is sometimes difficult to make a chauffeur available at a given location at a specific time, but we do it when required," Sabroff says.
When a mistake is made, either by the customer or the company, the incident is handled on the spot, if possible. ITS' customer service representative or dispatcher on the telephone is empowered to assist the passenger to resolve the problem based on available options. "Our policy is to figure out the core problem after the customer is taken care of," Sabroff explains. "If the needs of the client are put first, then we are virtually guaranteed to retain that client. The process has been proven by the retention rate of the company. We almost never lose a customer once they use our services."
Getting Started
In 1990, Sabroff's husband Dr. Albert E. Sabroff retired as vice president from TRW Space and Defense after 31 years. At TRW, Al Sabroff was responsible for the development and production of various satellite programs for NASA, the Department of Defense (DOD), the U.S. Air Force, as well as other classified and commercial programs. Al Sabroff had always wanted to be an entrepreneur and began looking for business opportunities after retirement.
"He became intrigued by the limousine industry," Jonna Sabroff says. "In 1990, there were perhaps 1,000 such businesses in California. Today, there are about 9,000 limousine businesses. Today, ITS is in the top-tier size-wise. Fewer than 25 of the 9,000 companies in the state have more than 50 vehicles. This is an amazing feat."
Jonna Sabroff also worked at TRW as a contracts manager for NASA, DOD, the U.S. Air Force, as well as classified and commercial programs. Jonna Sabroff uses her former expertise in working with U.S. government to aid her in providing leadership to the Greater California Livery Association as it negotiates rules and regulations that affect the limousine industry in California. She has worked directly with the California Public Utilities Commission, as well as the major airports in California like LAX and SFO to protect the limousine companies in California.
Jonna Sabroff also participates as a board member on Cal Travel, Visit California, was a past executive for GCLA and Los Angeles Sports and Entertainment Commission, and sits on the advisory board for LCT Magazine.
The Sabroff's began their business by purchasing several small, well-established businesses from retiring owners. Each business was acquired because it had good entertainment, hotel and corporate clients. "The retention of original customers from the beginning has been almost 100 percent," Jonna Sabroff notes. "The original customers from the businesses purchased have helped significantly in the growth of the company by referring other customers."
Today, ITS provides transportation service to "first class" passengers under contracts with Emirates Airlines, Entertainment Tonight, CNN and the Los Angeles Tourism and Convention Board. The company also serves many corporations, groups, meetings and conventions, as well as various hotels in Santa Monica, Hollywood and Los Angeles.
Personalized Experience
ITS is always striving to improve the customer experience. "Everyone has cars," Jonna Sabroff says. "Customers have choices. They can take a taxi for half of what it costs for a limousine. When clients choose to spend their money on the luxury of a limousine, it is our job to make that choice worthwhile to the customer."
The company provides not only transportation service, but a professional chauffeur, polite and caring customer service people to work with, experienced dispatchers who have the goal of providing each client with the right chauffeur, and last but not least, a safe, reliable, stress-free, pleasant transportation experience, Jonna Sabroff explains.
ITS chauffeurs are trained in the protocols to satisfy the most exacting passengers. They handle the luggage, check the temperature, route, radio station and any preferences the passenger might have at the beginning of the ride. In addition, the company provides $5 million in liability insurance for each vehicle for the passengers riding in its cars, plus $1 million in workers' compensation insurance, Jonna Sabroff says. ITS is also adding WiFi to all of its vehicles so that passengers can work in the cars. "We try to anticipate the needs of our passengers and meet their needs," she adds.
Security is often an issue with the company's high-value clients. ITS includes special tracking on the vehicles so that it always knows the location of the vehicles and how fast it is traveling. Although its chauffeurs are not trained to be bodyguards, they are concerned with the safety of their passengers and are in constant contact with dispatch by use of their smartphones and iPads.
Trained for Success
ITS offers formalized one- to two-week training for chauffeurs and the length of time depends on their past experience as a professional chauffeur. The sessions include classroom lectures about Los Angeles, the expectations of the company's customers and encompass safety, professional driving, etiquette and on-the-road training. "We look for people who want to be professional chauffeurs," Jonna Sabroff says. "We can not take a person who does not have people skills to work in our business; that never works. We train them to be a butler, almost."
The company ensures its chauffeurs are aware that if a client is not happy with their service on a given day, he or she does not pay for their ride. Similarly, if a customer does not care for a certain chauffeur their customer profile is annotated and that chauffeur will never service them again. "Customer service is such an important element of our service that in addition to employee attitude, we monitor operations shift-by-shift," Jonna Sabroff says.
To continuously monitor operations, the manager on duty writes a report to transition his shift to the next manager every eight hours. The report is transmitted via email to each supervisor and manager in the company and details the events and status of the shift. The report will include how many rides were given, how many drivers were available, the inventory of important amenities, as well as incidents that took place.
"Maintaining a successful company and productive staff comes from reviewing operations daily, each and every shift and reviewing each and every incident on a case by case basis," Jonna Sabroff explains. This ensures that every detail is monitor by everyone, not just the employees on duty at the time. The whole company is involved in providing service and the quality control of that service, she adds.
Secure Finances
Financial performance is managed just as every other aspect of the company is managed with financial statements prepared monthly. "We measure each and every cost against the revenue," Jonna Sabroff says. "You can't manage what you don't measure." ITS measures chauffeur productivity by what percentage of time clients are in a vehicle and gasoline is monitored by its monthly percent of revenue. "Financial statements and knowing what things cost are very important," she adds.
Producing financial statements every month is similar to receiving a report card every month, Jonna Sabroff says. "The statements guide management in making quick decisions when you get off track," she explains. "It also assists a company in obtaining the lines of credit a company needs to grow their business."
Planned Transitions
ITS plans to increase its services in southern California, more specifically in Orange and San Diego counties. "We could provide better service by having more vehicles in the southern part of the state." Jonna Sabroff notes. "I think we will also expand the business into other areas, too." The company also operates a small tour company, LA Destinations, which it plans to expand to augment its limousine services and increase its share of the International market.
ITS has a mature management team that has been in place for 20 years that manages the day-to-day operations of the business. "Things are very different than they were 20 years ago," Jonna Sabroff says. "When Al and I first started the business, we worked 7 days a week, 16- hour days and sometimes 24/7 for the first seven years. Now, the company has grown strong roots and has deeply embedded policies and procedures with great managers and supervisors."
ITS has been able to grow and thrive by meeting and exceeding customer expectations, creating good best business practices, managing operations and having sound financial management. The Sabroff's are glad they took the opportunity to start and grow a business. For both Al and Jonna Sabroff, ITS has been their crowning achievement.