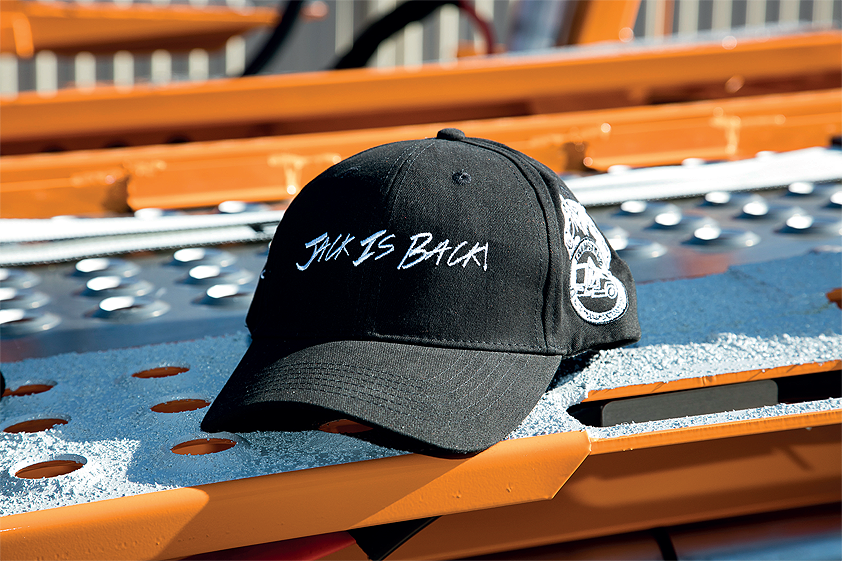 Moving with the times
It was in 2009, against the backdrop of the Great Recession, that Michael Riggs and his family acquired Jack Cooper. At the time, with the US economy spluttering, the decision seemed curious to some, but Michael, drawing on multiple decades of experience in transportation, was undeterred. Even as General Motors and Chrysler declared bankruptcy later that same year, Michael, a Harvard Business School graduate, worked tirelessly to save jobs and increase profitability, whilst continuing to pay for employee health insurance despite the financial challenges the company faced.
Michael's efforts paid off. Jack Cooper, a trusted partner and gold standard brand in the automotive industry since 1928, has not only survived, but thrived. As of 2021, the company has more than 2500 employees and is one of the largest car haul firms in North America.
Founded in Missouri, Jack Cooper remains in the Show-Me State today, where it continues to manage, inspect, process and ship over two million vehicles a year for major assembly plants, manufacturers, and distribution centers in the US, Canada and Mexico. Proud to be certified as a women-owned business enterprise by the Women's Business Enterprise National Council,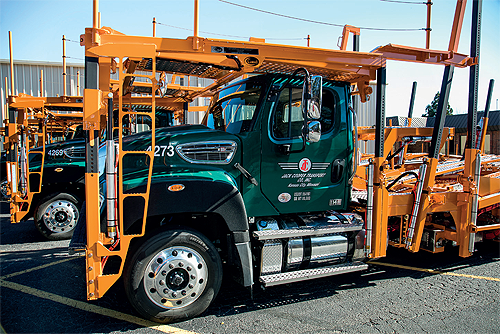 Jack Cooper is now led by Executive Chairman Sarah Amico, Michael Riggs' daughter and fellow Harvard MBA graduate.
"I am the second generation of the Riggs family to run the business, and the fifth generation overall, if you include Jack Cooper, his son, and his grandson," Sarah explains. "The Coopers did an incredible job taking care of their people and in many ways, it wasn't just blood relatives that felt like they were in the family business, it was everybody who worked there.
"Jack Cooper set the tone for this organization and we've tried to build upon his legacy," Sarah continues. "Ninety-three years later, we still have a relationship with General Motors, one of our largest customers, which I think is pretty extraordinary considering the transience of client relationships in this industry and everything we've gone through. Still, this doesn't mean we can't add our own take on things. For example, as a WBENC certified Women-owned Business Enterprise, we play an active role in helping our customers in their push to support supplier diversity."
One of only two Teamster carriers left in the industry, Jack Cooper is a proud union employer. However, like many union employers, the company was presented with a major challenge in 2019 as the multiemployer pension crisis came to a head in the United States. With the crisis threatening catastrophe for working families across the US, and in particular, Teamsters and drivers, Jack Cooper was forced to undertake substantial restructuring efforts.
"It was a painful process, but it was a very successful one," Sarah reports. "In less than three months, we saved nearly 3000 jobs; no-one had their wages cut, nobody lost their fully paid health insurance and nobody lost their union seniority. What I am most proud of is that we were able to work through it all in partnership with the pension and investors, bringing everyone together with a laser focus on preserving jobs and ensuring Jack Cooper is healthy for the next 90 years.
"Of course, as a family, we gave up our equity as part of the restructuring process," Sarah adds, "but we were proud to put our money where our mouth is. When we say we care for our people like family, we mean it. Our HR team has recently put in a new company motto – 'Our people are our strength' – so we didn't see it so much as giving something up, but more investing in what makes Jack Cooper great.
"We are still a very proud Teamster business. They have the best drivers in any part of the trucking industry anywhere. These drivers load and unload vehicles in all sorts of conditions, cities, towns and roadsides, and they do it with extraordinary skill. They are real rock stars."
One unexpected consequence of Jack Cooper's restructuring was that the company became far better prepared to face the Covid-19 pandemic. Hardened by the multiemployer pension crisis and associated difficulties of 2019, the company's workforce met the pandemic with grit, determination and uncommon resilience – and Jack Cooper has come out unscathed, if not stronger, on the other side.
"We've proved that we can get through anything, so I think we can now look forward to some good times ahead," Sarah predicts. "In the immediate term, from a customer perspective, we will be looking to clear any inventory backlog our customers need by executing the delivery of vehicles and making sure that the inventory levels dealers need can be secured quickly, efficiently and safely.
"On the union side of things, we want to keep strengthening our great partnership," Sarah asserts. "If you think about how many families have suffered in the last year, especially in a country like the United States where there is no significant social safety net, I am very proud that our Teamster drivers still make a great wage, and that they have a pension and company-funded health insurance. In my opinion, our Teamster drivers have been frontline workers throughout the pandemic. They are the heroes of the Jack Cooper story."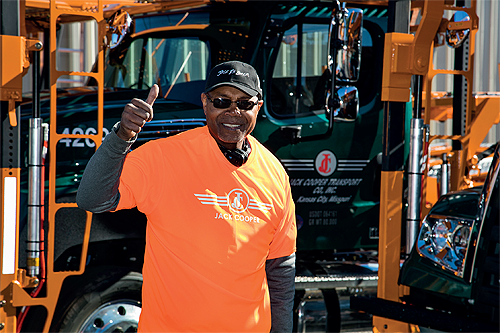 In the months and years ahead, Jack Cooper will continue to invest in its people, as well as in the equipment, technologies and benefits that help employees perform to the best of their abilities. It will do so as a family business once again; the Riggs family regained majority ownership in the firm last Spring as the company worked to survive Covid-19-related industry shutdowns.
In an industry where turnover can sometimes be as high as 100 per cent annually, Jack Cooper recorded just two per cent turnover in the fourth quarter of 2020 – a statistic that can be directly attributed to the company's commitment to financially supporting its workforce and its future.
According to Sarah, one of her most pressing upcoming challenges will be to take Jack Cooper and, if possible, the entire car haul industry into the green energy economy. Alongside the possible introduction of electric vehicles and charging stations, Sarah believes it is important to discuss the positive impact that electrification can have on the wider environment and communities in which we live and work. Sarah can also envision a future where Jack Cooper is the first trucking company in America to fully eliminate its carbon footprint – and she's already working to make that happen.
"I want Jack Cooper to be as green a company as possible," Sarah emphasizes. "I love Mary Barra's vision for a zero emission, zero accidents future, and we want to be a part of that. We've ordered dozens of new trucks in the last year and we are working on a very ambitious, environmentally responsible re-fleeting project. We want to put our drivers in cabs with the best leading-edge technology in heavy trucking, and we are also looking at everything from solar panel installations to how we can use our company's new paperless initiative to provide more secure, more environmentally-conscious data storage. All in all, it's an exciting time to be at Jack Cooper. In the 13 years I've been around the industry, this is the most hopeful and forward-looking I've ever felt."
Looking forward is, incidentally, nothing new at Jack Cooper. Ever since Michael Riggs purchased the firm in 2009, it has been guided by the Riggs family's belief in a long-term approach to business – a philosophy epitomized by 'The Zoe Strategy'.
"Zoe is my niece," Sarah remarks. "She will turn 12 in the summer. When Zoe is in the workforce in ten to 15 years' time, I want to make sure Jack Cooper is healthy, thriving, diversified, technologically advanced, environmentally responsible and with a leadership team that values its people and fantastic union workforce. That is the Zoe Strategy, and that is why we must keep promoting our values-driven social justice initiatives and making sure our diversity and inclusion program remains robust. If we do that right, Jack Cooper will be around for another century or more."
A partner and supplier to Ford and Toyota for over 40 years, and to General Motors 31for more than double that time, Jack Cooper has proven that it will always provide great service to its customers whatever the world throws its way. Though technology, processes and equipment continue to change as the decades roll by, the common denominator behind the company's success remains the same – great people.
"We've had investors and partners that have been with us through thick and thin throughout the last 13 years. They believed that Jack Cooper jobs were not only worth saving, but that our people are worth investing in," Sarah says. "For that, I am incredibly grateful.
"At Jack Cooper, we are very proud of how we support our union, we are proud to pay for everyone's health insurance, we were proud to put a paid leave policy in place, and we were proud to take Covid seriously. That's the legacy I want to leave behind. We want to build a company that recruits the best and brightest talent and operates in a way that doesn't damage the one thing we have to live on – our planet. It's an ambitious vision, but we have an extraordinary group of people to help us make it a reality."
Jack Cooper
www.jackcooper.com
Services: Specialty transportation and logistics provider