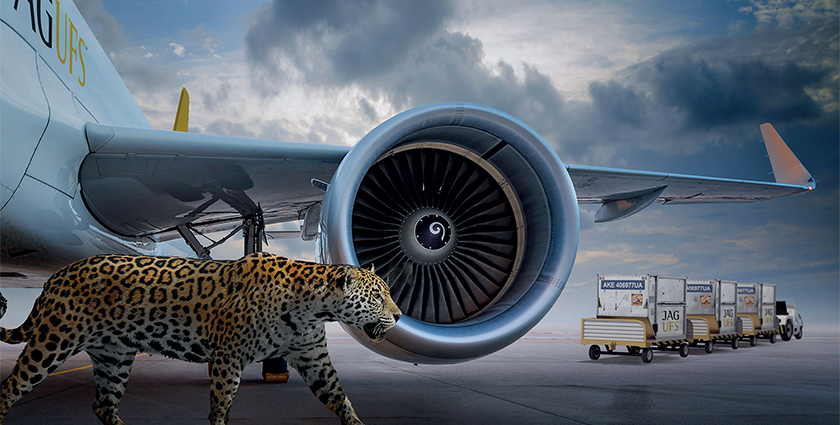 The family feel
With more than three decades of experience, JAG UFS is celebrating the roll out of its all-new 3PL and ecommerce fulfilment service, the latest innovation in its ongoing customer-oriented approach to business
JAG UFS Group (JAG UFS) was originally formed in 1981, by James Gourlay and Colin Wilcox. Initially working from the front rooms of their homes, the pair established a headquarters at Heathrow Airport, serving a range of sectors including retail, fashion, and aircraft spares.
From those humble beginnings, the company quickly began acquiring new business. Accordingly, the year 1983 saw the opening of a new office in Felixstowe – designed to serve a single principal customer, the multi-national toy superstore chain Toys R Us.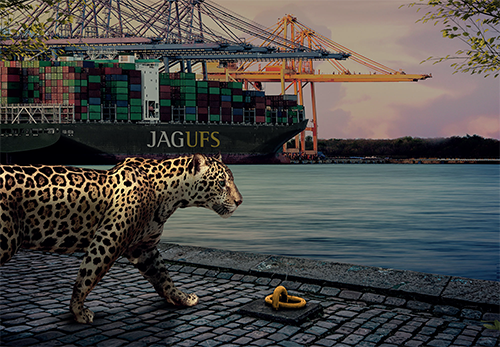 Speaking to Transportation & Logistics International, Gary Wilcox, Group CEO of JAG UFS, and son of Colin, reflects on what was a significant milestone for the company. "The opening of our Felixstowe site coincided with the entry of Toys R Us into the UK market," he explains. "We were responsible for importing all of their new store fixtures and fittings from the USA and Asia, and we remained their forwarder for the next 35 years, until they sadly shut their doors on the UK market in 2018."
But as one era ends, another begins. Not only does JAG UFS's Felixstowe office continue to thrive, but it now sports a series of further sites. The first of these, located at Southend Airport, opened in 1991, with a view to servicing the aircraft spares industry. Further offices then followed in Southampton, China, and the US. As Gary indicates, it's all the result of hard work and organic growth.
"It's always been about what the client needs," Gary explains. "Before moving to China in 2005, we saw it as a clear next progression, because our client base was then gravitating towards the Chinese market. The same is true of when we opened in the US, around seven years ago. To achieve that, we've not sought any outside funding. Instead, we've moved at a steady place, taking calculated risks where the opportunity arose."
All services are delivered in-house at JAG UFS, which brands itself as a 'one-stop-shop'. For Gary, it's this that has proved the company's key differentiator in a competitive market. "We're a medium-sized company," Gary notes. "With that, comes agility: if a client needs us to change direction, we're able to do that rapidly, to the extent that some of the bigger names in the market cannot. Where we've tried to stay, is in that sort of arena where we can adapt our service very quickly to what the customer requires, rather than the customer adapting to us and what we can offer."
It's been successful, too. The last five years or so have been difficult for stakeholders throughout the logistics sector, as Brexit, followed by the Covid-19 pandemic, precipitated delays to supply chains across the globe. But few have been able to manage the chaos as effectively as JAG UFS.
"Brexit was a big challenge, because the information coming from the UK Government was either not forthcoming, or changing by the minute," Gary recalls. "We managed to partner with an accountancy company which specializes in Amazon, and through which we were able to identify solutions to quickly get Amazon UK sellers into Europe. Amazon then did a promotion on our service.
"As a result of that, road freight became a far more significant part of our business, increasing from around five percent of our turnover to closer to 20 percent," he continues. "Had we not offered that service, we'd have been giving our clients a reason to look elsewhere, and we would've found ourselves losing business. Instead, we were able to act as that one-stop shop for all services, and it's now given us an even bigger platform from which to secure new business."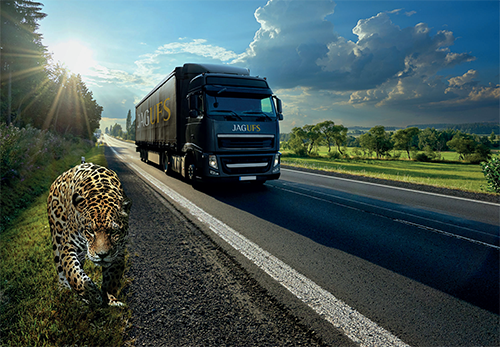 This emphasis on service provided further impetus for JAG UFS, as it sought to overcome the obstacles posed by the Covid-19 pandemic. With a strong foothold in the medical sector, it was a fortunate time for the company, which saw the addition of 500 new accounts in 2020.
"By any stretch of the imagination, for a company of our size to take on that many clients was impressive," Gary notes. "In that regard, a factor that really helped us was the conscious decision we took to remain competitive – we weren't going to profiteer and maximize profit, in the belief that once the worst had passed, the trust we'd built up would remain."
In 2022, business continues to adjust to a new normal. For JAG UFS, that's included the launch of a brand new 3PL and ecommerce fulfilment service, one that Gary describes as the "natural progression" for a company bent on delivering the best for its customers. "Throughout Covid-19, we saw how people shifted to shopping online," he says. "Now that's become a habit, we don't expect it to change.
"In order to deliver the 3PL service effectively, we conducted around ten months of research to make sure we got it right from the start, stress testing against certain eventualities to ensure we were prepared for everything," he reveals. "Thanks to the system, every order that's placed connects with sites including WooCommerce, Shopify, Etsy, and Amazon, or integrates with the client's website. It also shows up on our system instantly, with a list of images of the goods we need to pick. Once it's been received for picking in the warehouse, we actually take a photograph of what's being packed.
"In doing so, we're able to provide full visibility to the client, in a way that minimizes the risk of error, and instils communication and process all the way through," he emphasizes. "Ultimately, we're a communication broker: we have to find out information, give it to the client, and make sure it's always readily available. To that same end, we've also invested in our own site tracking portal, through which clients can view the visibility of their shipments and download customs paperwork or invoices."
As it embraces the future, JAG UFS hasn't forgotten its roots as a family business. As Gary is keen to underline, the importance of creating a supportive and welcoming environment for both customers and employees alike cannot be understated. "It might be old-school to say so, but the phone is the best tool in business," he insists. "Being able to pick up the phone to a client and build a relationship is still the most important thing for us. Likewise, we've sought to give that family feel to the company, so everyone knows that my door is always open, and they can come to me with any problems. We make sure everyone knows that they're a vital part of our machine."
The company's approach to its culture is paying dividends. With low staff turnover, Gary explains, JAG UFS's team are well equipped to "step into each other's shoes" as needed, which he credits for a large part of the company's success. "We don't rule with a stick," he points out. "We go down, we have banter with the staff and a bit of a laugh. We know that we need to create a fun place to be, that makes people want to get up and get in each morning."
For the remainder of 2022, the focus for JAG UFS is the continued rollout of its 3PL service, but that's not all the company has in store. Bigger warehouses are set to open at both its Southend and Southampton offices, with the latter potentially set to include a customs warehouse.
"We also want to enhance the services that we can offer people in Southend, a location that's now becoming far more prominent," Gary suggests. "We're now seeing a couple of airlines positioning themselves there, and it could be that there's a need for freight operations in the very near future.
"In the next five years, I'd like us to expand into another region," he concludes. "Southeast Asia is attractive, as is the thought of growing our footprint in the US to cities including New York or Chicago, to complement our current presence in Atlanta and LA. Above all, we need to make sure our clients continue to receive the service they deserve. Logistics is the oldest industry in the world, and we're not here to reinvent the wheel – but we can try to enhance it as best we can."
JAG UFS Group
https://jagufs.com
Services: Air, sea, and road freight logistics