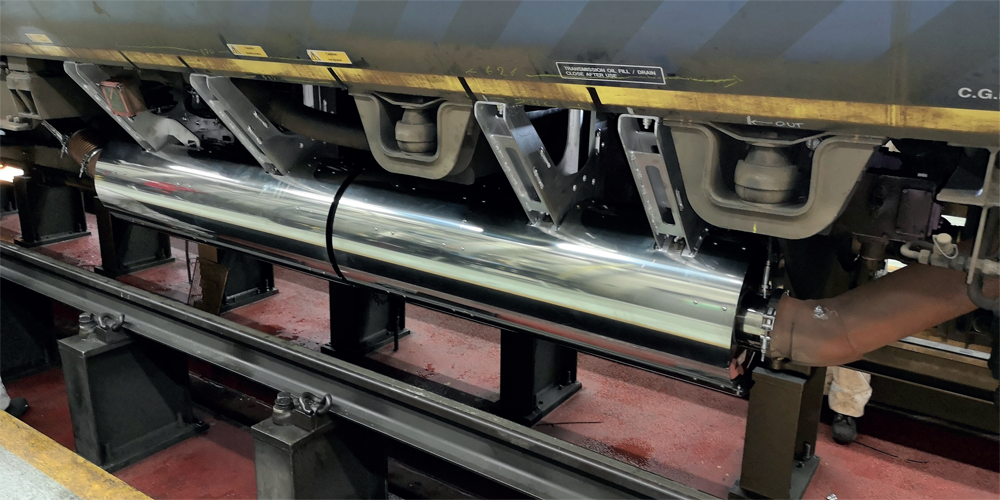 Poor air quality is responsible for around 50,000 premature deaths every year in the UK, with transport emissions making a significant contribution to worsening air quality and increasing global warming.
Reducing emissions, particularly from diesel vehicles, has to therefore be a priority for all parts of the transport sector. This includes rail – nearly two-thirds (64 percent) of all energy used to move trains on the UK rail network comes from diesel engines, making it a major contributor to pollution, particularly within stations. For example, research led by King's College London found that concentrations of air pollutants, including particulate matter (PM) were 30–40 percent higher at Edinburgh Waverly station compared to the surrounding area. This ambient pollution has a significant health impact.
However, replacing all diesel within rail is simply unfeasible in the short to medium term. Only 38 percent of track in the UK is electrified, while the majority of the nearly 3,000 existing diesel rail vehicles are otherwise fit for purpose, which means replacing them would require significant upfront investment across the industry. Cleaner solutions are needed to reduce emissions – particularly PM – directly lower the output of black carbon, and slow the rise of global warming.
Applying the lessons from other transport sectors
The positive news for rail is that the industry can learn from the success of other forms of heavy-duty diesel on-road transport such as buses and trucks. Here, targeted funding from

government has enabled operators to retrofit their fleets with emissions reduction technology that brings them up to the same standards as newer vehicles. That means 12they are therefore able to operate within the growing number of clean air zones (CAZs) being rolled out across the UK, which extends their service life and preserves operator investment in fleets – all while lowering PM and nitrogen oxides (NOx) and dramatically improving air quality.
Recent central government investment clearly demonstrates the financial benefits of this approach. Transport for Greater Manchester (TFGM) received £14.7 million to retrofit 900 existing buses with emissions reduction technology, with over 60 buses upgraded for each £1m invested. In comparison, a new bus costs at least £200,000 on average, so replacing the entire fleet would require a spend of over £180 million.
Extending retrofit to rail
Rail operators now have the option to install proven technology to retrofit their diesel fleets, following an award-winning proof-of-concept project funded by
Innovate UK. Emissions control specialist Eminox worked with rolling stock assets company Porterbrook and South Western Railway (SWR) to retrofit a 1990s-built SWR Class 159 diesel train in full passenger service between London Waterloo and Exeter.
This was the first time technology based on Eminox's on-road solutions for heavy-duty diesel vehicles had been retrofitted to a train, with the system installed within the existing vehicle underframe. The rail environment clearly differs from on-road diesel, and the solution was adapted through the development of on-board urea storage, dosing and air systems, rail-worthy electronics units, and advanced catalyst performance characteristics designed to meet rail's high exhaust temperature duty cycles.
How retrofit rail delivers air quality benefits
Particulate matter, including carcinogenic ultra-fine particles, is removed using an oxidation catalyst and a wall-flow filter, with NOX emissions reduced through urea-based selective catalytic reduction. The whole solution is actively managed by an advanced electronic control unit, calibrated to maximize emissions reductions as the train's operating conditions change.
The results of the six-month trial exceeded expectations. Although it aimed to reduce real-world tailpipe pollution and achieve emissions equivalent to the current Stage IIIB rail engine standard, the project went far beyond that, delivering performance in line with the Stage V standard for emissions. That meant NOX emissions dropped by over 80 percent, and hydrocarbons, carbon monoxide and PM all reduced by 90 percent.
This adds up to a total NOX saving over the six months of 1,834.87 kg, equivalent to the output of 30 Euro VI double-deck buses over the same period. If rolled out across a fleet of 43 vehicles, the potential NOX saving would fill 30 Olympic-sized swimming pools.
All of this was achieved with no impact on cost or performance, and no need to radically change operations, just as in the bus and truck sectors. It shows the technology and approach both work, and that they can be rolled out to the large numbers of other mid-life diesel trains on the UK rail network.
As with on-road transport, the financial arguments are compelling. SWR and Porterbrook calculate for the cost of a brand new unit, it is possible to retrofit 30 three-car diesel units for the same budget and, achieve the required emissions standards.
Now is the time to apply the same financial model used for buses to the rail sector. Targeted government funding for retrofit can dramatically improve air quality for passengers and staff, reduce pollution and meet net zero 2050 targets, all while preserving investment in existing fleets. Clean diesel trains are waiting at the platform – they just need the signal from government to depart on their journey towards a zero emissions future.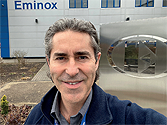 Carlos Vicente is Retrofit & Aftermarket Sales Director at Eminox. Eminox has a reputation for engineering excellence, and its products are designed and manufactured to the highest standards so they perform reliably in the real world. It supplies bus, truck, non-road mobile machine, marine and rail manufacturers globally, as well as being the major European supplier of emissions control exhaust systems for retrofit to vehicles already in service, utilizing leading emissions control technologies including CRT® and SCRT®.
https://eminox.com