Low-cost, low-risk new warehouse technology adoption. By Padraig Regan
Regardless of whether today's supply chain companies and warehouse operations are located in the UK, EMEA or North America, most are experiencing increasing pressure to improve their productivity and optimize the efficiency of their workforce.
The majority of their senior management teams are aware of the plethora of new and emerging technologies they could be deploying to help achieve both. But just thinking about the challenges associated with adopting any new technology can be overwhelming.
Often, senior management teams will have identified the technology that can best improve their business processes. But whether that is the adoption of Autonomous Mobile Robots (AMRs), wearable technologies like heads up displays or scanners, sensors or beacons, knowing where and how to start can seem just too difficult!
Perhaps the biggest challenge senior management teams think they must overcome is how to integrate their legacy applications with their chosen new technology, and the knowledge that this would mean 'touching' the lifeblood of any warehouse operation – the Warehouse Management System (WMS).
If operational teams are already talking to their suppliers, they are being told that the supplier will carry out the required integration with the WMS, but it is evident this involves complicated and costly coding potentially running into hundreds of thousands of dollars.
This integration will also be time consuming, disruptive and in no way future-proofed. If further down the line, additional solutions need to be deployed, then the same level of heavy lifting integration will be necessary with the same down-time, same risk, and even more expense.
New technology adoption
It is not surprising, then, that senior management choose what appears to be the easiest option and put the adoption of new technologies on the back burner. This decision can have significant repercussions as their business, and the industry as a whole, fails to evolve.
What is surprising however, to those who are shying away from adopting new technologies is that today's no-code technology adoption platforms, like Evolve from StayLinked, make the deployment of new technology easy.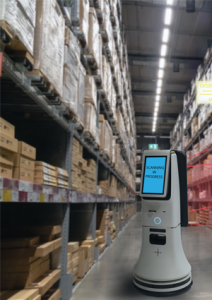 These new robust and highly-secure technology adoption platforms allow supply chain organizations and warehouse operators to start from exactly where they are today and quickly begin to adopt new technology to future proof their legacy systems, including the all-important WMS.
These new platforms are fast becoming the enabler for the evolution of supply chain organizations and warehouse operations through the adoption of new technologies. They provide the glue that quickly, easily and seamlessly connects new technologies to the existing WMS providing a low risk, low-cost approach to new technology adoption.
By enabling an existing WMS to talk the same language as these new technologies, today's no-code platforms allow new technology to be 'plugged-in' to the WMS without the need for costly, disruptive and risky integration. Existing workflows are quickly and easily augmented without the requirement for coding or scripting.
Supply chain organizations and warehouse operations can now deploy new technologies at their own pace, with no need for costly and time-consuming re-skilling of existing IT teams.
The ability to seamlessly connect multiple technologies to the existing WMS provides the opportunity to take a close look at the overall warehouse operation and determine which new technologies will fit best across existing workflows to streamline operations, maximizing productivity and efficiency.
This new found flexibility takes away the pressure of choosing a technology that results in an 'all in' approach, which delivers expected results in one area of warehouse operations but not so in others. A one-size-fits-all solution rarely does.
Talking the same language
Supply chain organizations and warehouse operators can be confident that should they need to adopt several new technologies, such as AMRs and wearable technologies, in order to fully deliver improved productivity and efficiency, these technologies will talk to the WMS and each other.
Today's technology platforms mean that it is now possible to conduct new technology trials without having to invest in any up-front integration. The new technology can work seamlessly with the WMS and can be evaluated with no costly, disruptive, lengthy proof-of-concepts.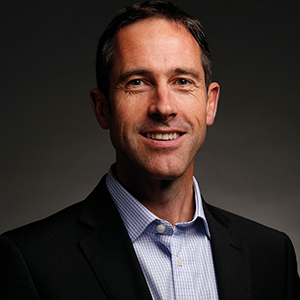 This low cost, low risk approach allows warehouse operators and supply chain organizations to evaluate and monitor and measure the success of the deployment of a new technology and quickly assess if it is delivering as expected. If it is not, the evaluation can be ended, greatly reducing time and money wasted and potential risk.
Of course, it is impossible to adopt new technology with a low-cost and low-risk approach without the assistance of the right technology partner. The choice of partner can seem like walking through a minefield.
It is important to select a partner who has proven experience in helping supply chain organizations and warehouse operators successfully deploy new technology. A partner who has the knowledge and expertise to take the big picture view of the business processes and operations and see which new technology will best fit within specific workflows.
But most importantly it must be a partner who can offer a no-code technology adoption platform that allows each and every new technology deployed to talk the same language, allowing not just your business, but the industry as a whole to evolve.
Padraig Regan, Chief Product Officer at StayLinked, a market leader in Terminal Emulation (TE) solutions for the supply chain industry. The business is headquartered in California, US with an innovation center in Oxfordshire, UK. StayLinked is transforming how supply chain organizations and warehouse operations adopt new technology with its no-code technology adoption platform, Evolve.