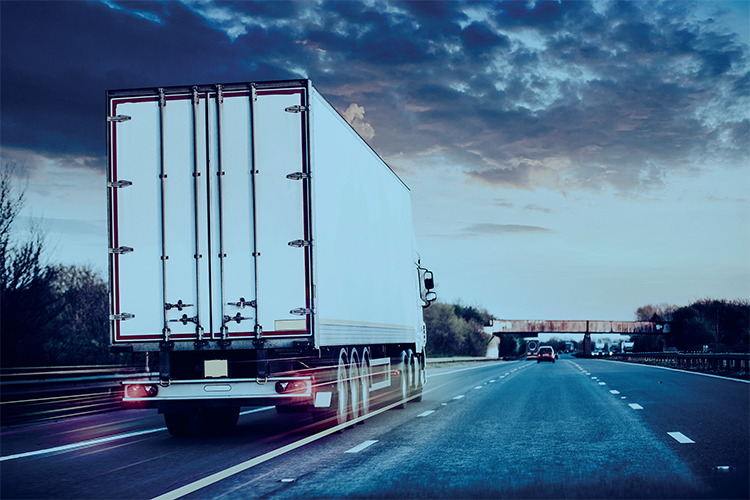 The growth of ecommerce has consistently overachieved expectations since its inception. In 2022, it's expected to surpass 20 percent of all retail revenue globally1, accelerated by a greater than 40 percent rise in sales globally since the beginning of the pandemic. In concert, logistics volumes have increased, but even more so with 47 percent parcel shipping growth2 since the beginning of the pandemic. This same robust ecommerce growth may continue as the pandemic has been an accelerator in a number of obvious ways, such as pushing consumers to buy more online to minimize in-store purchases. There are also less obvious impacts, such as galvanizing consumer spending habits away from services such as travel and events to more tangible goods.
This kind of growth is outstanding for many businesses but also can come with a lot of pain, especially in logistics. Double-digit increases in order fulfillment and shipping volume are hard to maintain over long periods of time while meeting more demanding service levels from consumers. In fact, the shipping volume increase in certain markets, such as the US where container import volumes have increased over 20 percent3 in the last two years, has not allowed the global shipping market to rebalance itself after the logistics shutdowns in China and a number of other countries at the beginning of the pandemic. As a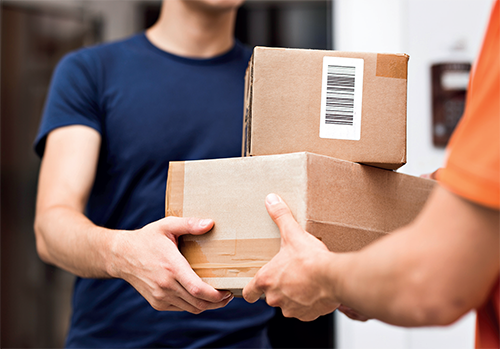 result, not only are transportation resources scarce, they're also expensive. Making the situation even more challenging is a very tight labor market that was already a problem in Europe and North America before the pandemic and may continue even when it ends due to declining birth rates and immigration restraints.
And then there is the environment. Consumers are making more decisions based upon retailers' sustainability records and ability to provide them with the most eco-friendly delivery options. This trend is much stronger in Europe where a home delivery study commissioned by Descartes found that 71 percent of respondents stated that they think twice about ordering online over worries about the environmental impact. The US lags in this regard but, with millennial and Gen Z populations, it's becoming a bigger concern.
If ecommerce growth will continue to be strong, but that significant constraints will impact the ability to scale and provide high quality fulfillment and shipping services, what do we do? There are four strategies and technologies where supply chain and logistics operations can not only meet the growing demand for ecommerce but also help create competitive differentiation.
Workforce and Process Automation. We simply have to find a way to do more with the same or less people and that includes knowledge workers. Technology-based automation offers an approach to get there. In the warehouse, for example, intelligent direction of workers can dramatically improve productivity and help minimize the need for large capital expenditures for hard automation. With the labor market so tight, the ability to scale warehouse worker productivity as opposed to trying to hire temporary works is critical for many ecommerce businesses that have peak periods or marketing events to drive large spikes in order volume. Robotic process automation can help eliminate repetitive tasks such as digitization of electronic manifests and purchase order documents and free workers to focus on higher value activities. It can even eliminate the need for a large number of resources to plan transportation by automatically generating routes and dispatching those plans directly to distribution centers and drivers.
Transportation Optimization. Optimization of transportation assets and resources is another way to improve not only productivity, but also drive down costs. Intelligently optimizing customer deliveries can improve home delivery route productivity, increasing the number of deliveries per driver to help scale to meet higher demand or reduce delivery costs. It can determine the best customer service strategy that ensures delivery occurs, but that the work is balanced to over time to minimize the number of drivers needed to make deliveries. Optimization can also evaluate shipping mode and service options to meet customer delivery requirements, but at a lower cost: for example, grouping parcel or LTL shipments to move to lower transportation cost modes.
Customer Delivery Options. Consumers have delivery personas just like they have buying personas. Allowing customers to self-select delivery options can provide opportunities to minimize delivery costs or add delivery services to help improve margins. Options may include, allowing customers to group orders, receive deliveries on certain days or choose low-cost delivery options where the savings are clear, but the delivery is much more efficient. In this way, retailers provide valuable choices and save money at the same time. Equally, consumers want value-added services like expedited delivery, tighter delivery time windows, or installation and removal services, which can increase revenue or offset delivery costs. By dynamically presenting a wide array of delivery options that are economically scored, retailers can actually increase delivery productivity and reduce delivery costs.
Eco-friendly Deliveries. Another delivery option that environmentally concerned consumers want to see is the eco-friendly delivery. By evaluating delivery options based upon carbon footprint factors, such as distance travelled, retailers can let customers know which options will best benefit the environment.
Strong growth will challenge ecommerce retailers for the foreseeable future. Rather than viewing it as a logistics problem, ecommerce retailers should see the strategies and technologies available today as opportunities to change how they engage with customers to dramatically improve their experience and more effectively and efficiently manage fulfillment and delivery operations.
1 eMarketer
2 Pitney Bowes and Statista
3 Descartes DatamyneTM
Chris Jones is Executive Vice President, Industry & Services, at Descartes Systems Group. Descartes is the global leader in providing on-demand, software-as-a-service solutions focused on improving the productivity, performance and security of logistics-intensive businesses. Customers use its modular, software-as-a-service solutions to route, schedule, track and measure delivery resources; plan, allocate and execute shipments; rate, audit and pay transportation invoices; access global trade data; file customs and security documents for imports and exports; and complete numerous other logistics processes by participating in the world's largest, collaborative multimodal logistics community.
www.descartes.com