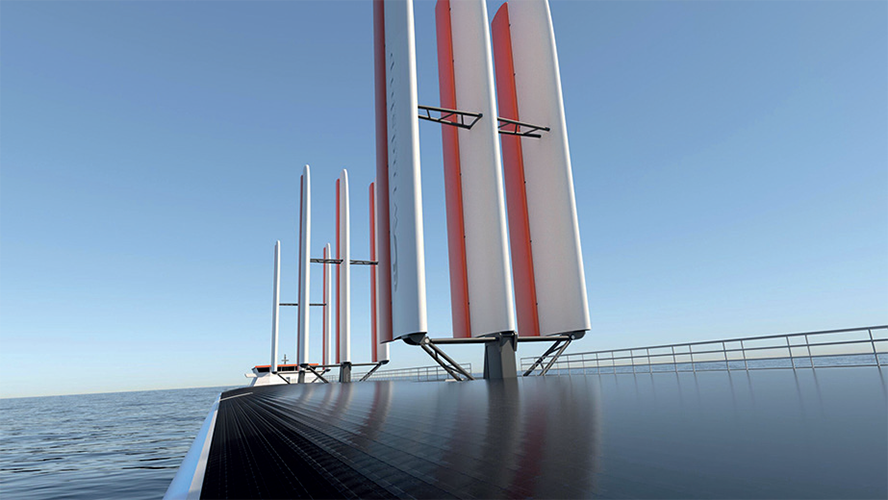 By using data provided by Windship Technology – a British innovation company – DNV has performed an independent computer-based analysis of the concept's emissions abatement potential. Using the COSSMOS analysis modelling suite for the drivetrain and based on the information provided, DNV assessed that Windship Technology's solution captures 100% of the CO2 generated whilst providing 49% fuel savings.
Speaking about this significant development, Simon Rogers, Technical Director of Windship Technology stated: "Today everything changes. The world now has a True Zero Emission solution for the shipping industry with technologies that are available today and a commercial case rooted in economic sustainability. It's a significant inflection point for the shipping industry. From a technical standpoint, Windship Technology is now proven."
In due course, Windship Technology will issue a further information on its cost-efficiencies in relation to future fuels with evidence showing a comparative cost but with zero CO2 emissions, NOx, SOx and particulate matters and VOC (volatile organic compounds) with a clean exhaust emitting non-toxic nitrogen, oxygen and water, further bolstering the economic case and providing solutions for commercial fleet operators, shipbuilders and charterers.