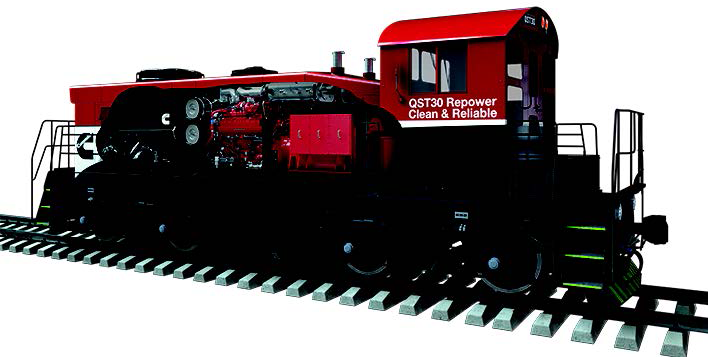 Cummins' QST30 locomotive power module will feature an engine, alternator, selective catalyst reduction (SCR) emissions system and radiator package with other engine related components — all on one standard skid. With ratings from 1,000 horsepower to 1,500 horsepower, the QST30 is perfectly sized to repower switcher locomotives. Reduce fuel consumption and qualify for EPA Tier 4 government funding with this easy-to-install, drop-in solution.
"Cummins is excited to offer the QST30 Tier 4 power module for locomotive repowers," said Regina Barringer, Global General Manager, Rail and Defense. "Our customers will benefit from performance and emissions improvements with this drop-in solution. Cummins' QST30 power module makes it easy for customers to modernize their rail assets to get the most value out of their equipment."
Customers can expect the QST30 locomotive power module to be available in Q1 of 2022.