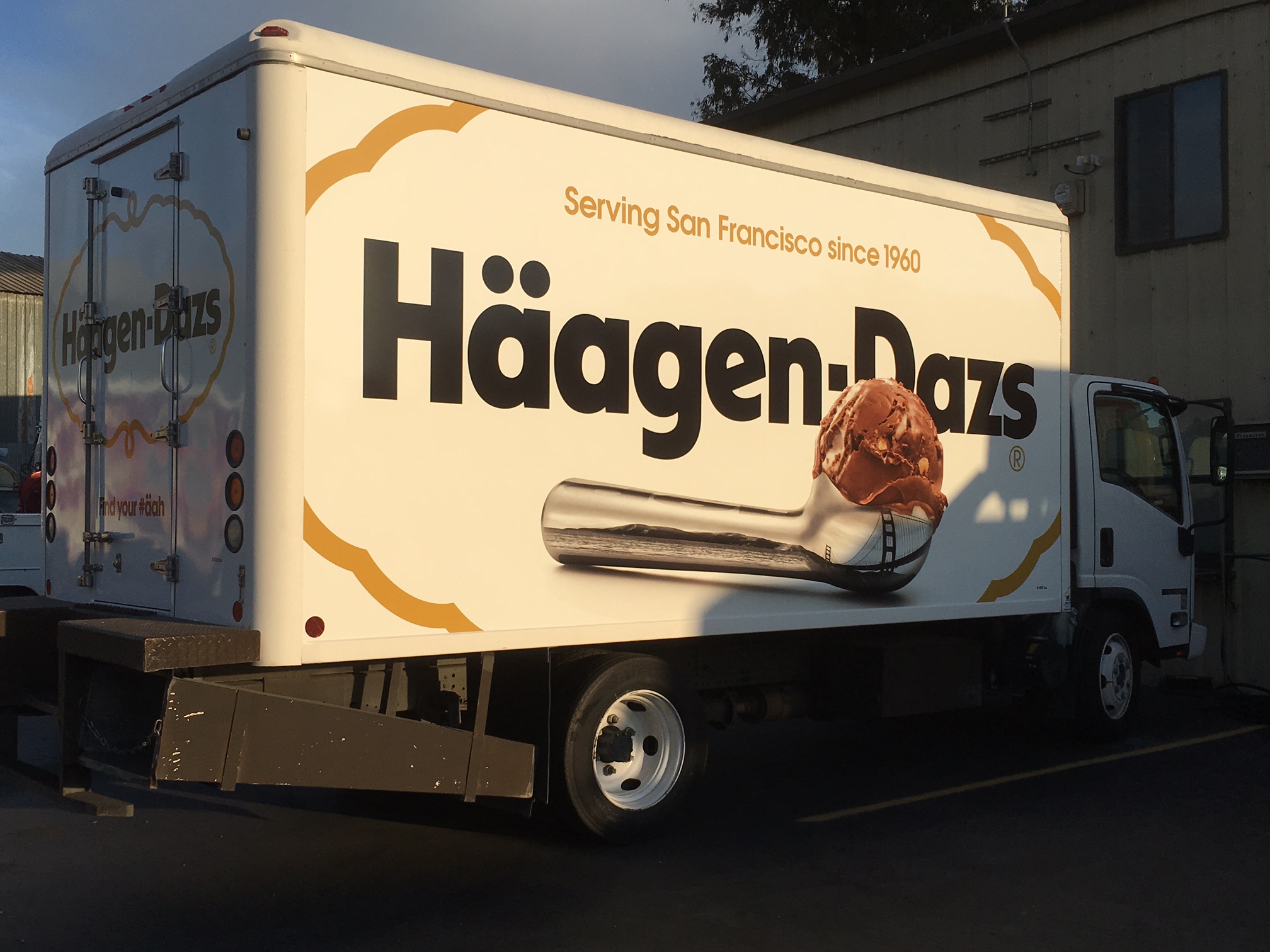 Nestlé has thrived over the past 150 years by continuing to evolve with its consumers.
By Alan Dorich
For 150 years, Nestlé has been a leader in the food and beverage category with a portfolio of more than 2,000 brands today. "Nestlé has established a strong history of leading the way in the industry," National Fleet Manager Mark Shagoury says.
Based in Vevey, Switzerland, the company's lines touch nearly every food and beverage category, including bottled water, chocolate, pizza, ice cream and pet food.
Nestlé's history goes back to the formation of the Anglo-Swiss Condensed Milk Co. in 1866. Its founders, Charles and George Page, used the knowledge they gained in the United States to open Europe's first production facility for condensed milk.
But the Nestlé name came from founder Henri Nestlé, a German-born pharmacist who launched his "Farine Lactée" product in Vevey in 1867. The product was a combination of cow's milk, wheat flour and sugar.
Nestlé developed it for consumption by infants who could not be breastfed in order to tackle high mortality rates. It was around this time that Henri started to use the now iconic "Nest" logo. Very early on, Nestlé cemented its ultimate focus on health, wellness and nutrition, Shagoury says. For many years, Anglo-Swiss and Nestlé competed, before merging in 1905 to form the Nestlé & Anglo-Swiss Milk Company.
Over the years, the company's U.S. operations have grown through the addition of new products (e.g., Nescafe, Nestlé Tollhouse, Nestlé Quik) and acquisition of key strategic brands (e.g., Carnation, Purina PetCare, Gerber baby foods).
Today, as Nestlé celebrates its 150th anniversary worldwide, it operates 436 factories in 85 countries and employs approximately 335,000 people. "Our strong culture, values and principles, all based on respect, unite us worldwide," Shagoury says.
"We also establish great diversity in our portfolio of products, carefully choosing the products to invest in," Shagoury adds. "Through these many years, we've continued to provide innovative products and services that enhance the quality of life, everywhere and every day.
"People are gravitating towards that type of product and with our Nutrition, Health and Wellness strategy, we are investing in products to support people who want to live a healthier lifestyle," Shagoury states.
Managing Maintenance
Shagoury joined Nestlé in 1999 as an associate in their IT call center. "I worked my way through the IT organization and transitioned over to supply chain by working with the fleet group," he recalls.
"They chose me for my technical competency, to help implement a telematics solution and shop maintenance software," Shagoury recalls. "We completed the shop maintenance software roll out and kicked off the telematics project. I then moved into a regional fleet manager role, where I managed the West [Western United States] region fleet."
Today, Shagoury is the national fleet manager for Nestlé's direct-store delivery/deep-frozen fleet. "We have approximately 2,000 vehicles that fall into that category," he says, noting that these trucks transport Nestlé's ice cream and pizza products across the country.
"We are responsible for delivering ice cream and pizza to our customers, which are the grocers," Shagoury says. "Part of that delivery model includes getting the product on the shelf."
The fleet also shuttles products from manufacturing plants to Nestlé's distribution centers. "From the centers, it goes out to all the different stores," he explains.
While Nestlé performs 20 percent of its maintenance with its own technicians, the remainder is completed by outside vendors. "When the driver has an issue, they'll call the maintenance call center," he describes. "[They'll] coordinate the service and the Nestlé fleet department ensures repairs are completed as expected."
Improved Performance
Shagoury's fleet maintenance department has followed in the footsteps of Nestlé's brands by seeking ways to improve itself. This January, it implemented a new preventive maintenance (PM) program.
As a result, Shagoury's team has reduced vehicle out of service and reactive maintenance costs. "Because of this attention and focus on quality preventative maintenance, it is leading to an overall better-performing fleet," Shagoury says. "We've started to see less vehicles breaking down and a reduction in overall costs."
Plans to Evolve
Shagoury looks forward to finding ways to make his fleet maintenance department better. "We are continuing to leverage our telematics data to drive initiatives such as reducing vehicle engine idle and out-of-route miles," he says. "[We'll also] use vehicle specific technology to improve performance, such as aerodynamic wind skirts."
Shagoury predicts Nestlé "will continue to evolve based on consumer demand," he says. "We take pride in providing our consumers with products and services of the highest quality, building trust with every consumer contact we make."
www.nestle.com
Global headquarters: Vevey, Switzerland
2015 sales: approximately, $90 billion globally
Employees: Approximately 335,000 worldwide
Specialty: Food and beverage products