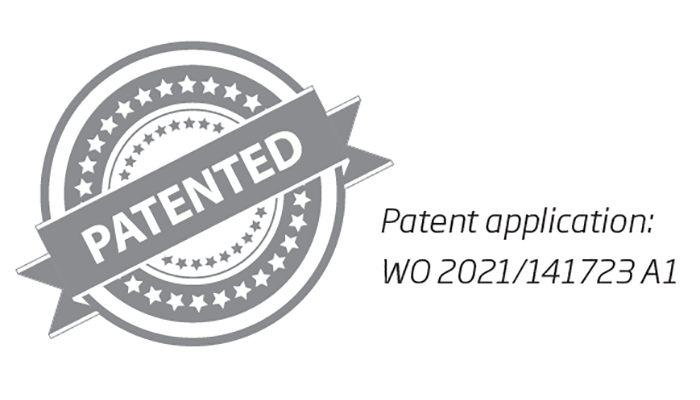 Delivering packages from a transportation hub to a consumer's front door – known as the 'last mile' – typically accounts for half the total delivery cost of a parcel. Large quantities of parcels can be delivered to the transportation hub relatively cheaply and efficiently on ships, trains, lorries or planes. However, these parcels must be loaded onto smaller delivery vehicles, which are then driven to each recipient.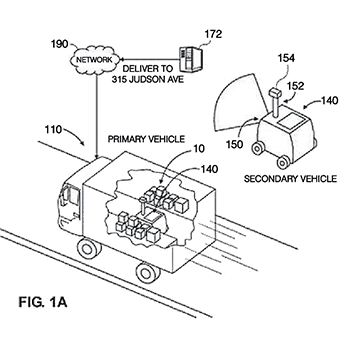 Next day or even same day deliveries are now expected by many consumers, so balancing speed with cost has become a priority. As demand for online shopping grows, accelerated by the restrictions imposed during the pandemic, this has become more challenging due to a shortage of delivery drivers.
Automated vehicles could be a potential solution to this problem and, although the technology is still at an early stage, and generally driverless vehicles are not yet allowed on the roads, many logistics companies and retailers are trialing their use. However, there is another problem to solve. Usually when goods are delivered, the driver parks the delivery van outside the recipient's house, unloads the parcel and carries it to their front door. Without a driver, would this still be possible?
Innovative delivery companies have overcome this challenge using small delivery carts which can travel along pedestrianized areas. These carts contain a secure locker that is only unlocked upon delivery to the desired recipient. However, they have a more limited range than a delivery van, usually within a few miles from their hub, and travel at fairly slow speeds.
Amazon Technologies, Inc. has filed international patent application WO 2021/141723 A1 which aims to solve this problem by combining the range of an automated delivery van with the flexibility of a delivery cart.
An autonomous delivery van (110) is loaded up with one or more delivery carts (140) containing parcels (10) that need to be delivered to a particular customer. The van is driven to the area where the delivery needs to be made. Once at the location, the delivery carts are unloaded, for example by being driven off the van onto a ramp. They then navigate their way to the recipient's front door or another designated delivery location.
Existing delivery carts that operate independently of an autonomous delivery van need to have a full range of sensors to detect their environment and allow them to navigate without incident. However, this patent application allows the sensors on the delivery cart to be eliminated entirely. Instead, they rely on the sensors on the autonomous delivery van to detect the location of each cart and guide it to its destination. This eliminates the need for significant and expensive processing power on the delivery cart itself.
To achieve this, the autonomous delivery van (410) has multiple cameras (422-1, 422-2 and 422-3) to give a view around the whole vehicle. These are used as standard during autonomous operation. The delivery cart (440) has a fiducial (452) on a telescopic extension (456) extending upwards from its roof. Each side of the fiducial has a different marking (M1-M4) so that the orientation of the delivery cart can be determined from images captured by the cameras. The van can use the evolution of images over time to generate instructions to help guide the delivery cart to the desired delivery location and back again.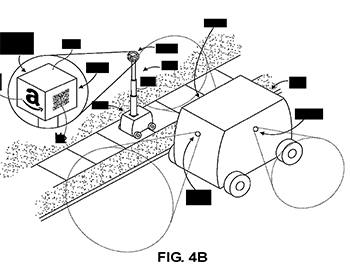 By centralizing the sensors and processing power on the autonomous delivery van and sharing these across multiple carts, the cost of delivery services can be greatly reduced. If Amazon Technologies is successful in obtaining patent protection for this innovation, it could secure exclusive access to this cost saving technology, helping the company to make faster deliveries, more cost effectively. Alternatively, Amazon Technologies could license its technology to other logistics businesses.
By filing an international patent application, Amazon Technologies has an opportunity to protect its invention across all key global markets. Given the increasing interest in improving the efficiency of supply chains worldwide, this could be a very smart move, whether they wish to share the innovation or not.

Chris Froud is a senior associate and patent attorney in the Electronics, Computing & Physics group at Withers & Rogers. Established in 1884, Withers & Rogers LLP is a leading European intellectual property (IP) firm providing expert advice on the protection and enforcement of IP rights particularly for inventions, designs and trademarks. Reflecting the firm's distinctive entrepreneurial personality, its patent and trade mark attorneys come with a depth of specialist understanding and pride themselves on helping businesses to commercialize their IP.
www.withersrogers.com