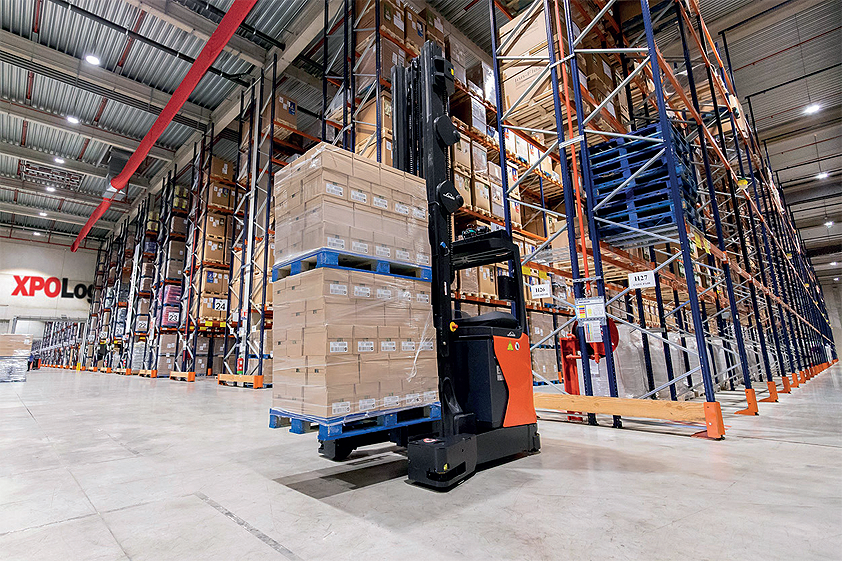 XPO is the first logistics company in Europe to test Balyo's latest robotic reach truck under real-life conditions. The pilot is underway at an XPO distribution center near Blois, France.
Pascal Rialland, chief executive officer at Balyo, said: "We're working closely with XPO to enhance our latest robotic reach technology for their state-of-the-art distribution centers. Our collaboration validates the performance of our autonomous robots in specific applications in order to deliver the greatest benefit to XPO's operations."
The robotic trucks in the pilot program have an overhead reach of up to 11 meters and are capable of manoeuvring through aisles as narrow as 2.9 meters, while moving 10 to 20 pallets per hour, depending on the application. They operate safely in mixed facility settings, working alongside employees and traditional forklifts.
Balyo develops its autonomous reach robots in collaboration with Linde Material Handling.