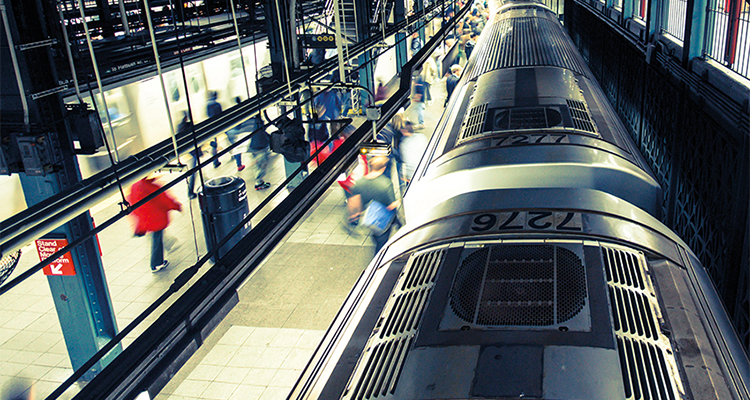 Robyn Loube discusses equity in transportation
Transportation equity gets a lot of attention today – and that's a good thing, given the outsized impact transportation planning decisions have in shaping our communities. Sensis, the nation's largest independent multicultural agency, acquired transportation community leader Sharp & Company in an effort to expand equity in transportation, especially in the D.C., Maryland and Virginia areas. At Sensis, public engagement work is extremely important to us. Today's heightened focus on equity – the fair distribution of resources to allow accessible and affordable transportation for everyone – has created a shift in agencies' priorities.
In the past, not only were many transportation networks built with only a single purpose and a limited range of users, but historically, transportation planning has often not benefited marginalized and racially diverse communities. This is in large part because those communities were left out of the decision-making process, highlighting the critical role strategic engagement plays in transportation equity. Recognizing the practical and ethical value of capturing a wide range of voices and experiences, agencies are more and more viewing public engagement through an equity lens to deliver outcomes that enable all community members to benefit from transportation investments.
The push for transportation equity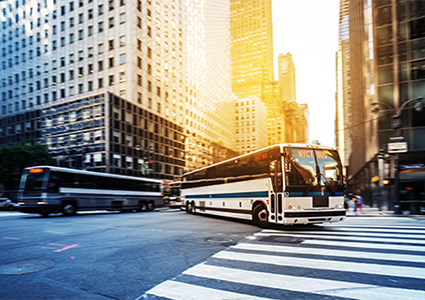 Using both new and conventional methods, agencies have increasingly broadened their reach to build relationships and create meaningful engagement with all stakeholders. Efforts to capitalize on diversity and inclusion, and achieve equity, is also part of a larger, broader cultural shift in stakeholder attitudes and expectations seen in many environments today, particularly in public service delivery. Large infrastructure projects, especially those using public dollars, now often face a cynical and skeptical public that has lost confidence in traditional institutions and relies instead on individuals and networks. With digital tools and round-the-clock information access amplifying the public voice, stakeholders are leveraging their personal empowerment and desire to participate. Every audience wants to have a seat at the table and be heard – especially populations that have not traditionally participated in public decision-making.
The history of inequity in transportation planning
The recent efforts to produce equitable outcomes reflect awareness of the impact that transportation decisions have on all communities – and the fact that marginalized communities haven't always had a say in that impact. Agencies now proactively looking for approaches to improve equity are also helping turn the page from top-down and paternalistic transportation planning and decision-making too often seen in underserved communities and communities of color. This lack of public involvement in past transportation planning has often resulted in glaring inequities in communities of color and low-income residents, including "… freeway construction destroying Black and brown neighborhoods, federal funding policies for public transit that favor rail expansion to affluent suburban communities rather than urban transit service improvements, land use decisions that focus on polluting truck traffic in communities of color, and inequitable traffic law enforcement."
This effort to redress these kinds of inequities is driving equity in policy at all levels, seen most recently in the Infrastructure Investment and Jobs Act, new federal legislation that specifically addresses rebuilding transportation networks with a focus on "…resilience, equity, and safety for all users." And public agencies at state and local levels are also looking for ways to advance equity in their transportation decisions, and not replicate decisions of the past that have often "excluded or divided communities… particularly for transit-dependent populations in minority and low-income neighborhoods."
Developing public outreach to ensure equitable outcomes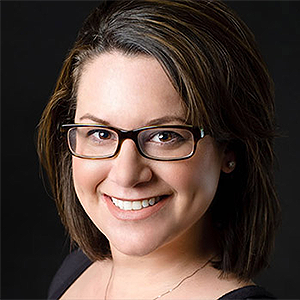 The history of big, sweeping legislation to address historic inequities in this country, such as the Civil Rights Act, the National Environmental Policy Act, and the recently passed Infrastructure Investment and Jobs Act, shows that there can be an appetite to right past wrongs. But those wheels turn slowly. In the short term, agencies and stakeholders have an opportunity to leverage strategic public outreach to push transportation decisions in a different direction.
A final word 
Safe, affordable, and accessible transportation facilitates access to economic and social opportunities that are critical to the quality of life in every community. Stakeholders understand that their participation can help shape project impacts in their communities – and populations that have not traditionally participated in public engagement understand the consequences of underrepresentation.
The heightened focus on delivering equitable transportation outcomes elevates the importance of strategic public engagement; it's a critical mechanism to secure meaningful participation and feedback from broad and diverse audiences. Sensis along with Sharp & Company is committed to ending disproportionate transportation investment and community marginalization by implementing modern, robust strategic public engagement strategies so that agencies are able to widen their reach and gather meaningful feedback to incorporate into public decision making.
For a list of the sources used in this article, please contact the editor.
Robyn Loube is Executive Vice President at Sensis, the leading multicultural agency in the US. Sensis connects people with brands through marketing that builds relationships across cultures.
As Executive Vice President, Robyn oversees all government clientele, Southeast engagements, and business development. Her clients have included the Centers for Disease Control and Prevention (CDC), the Food and Drug Administration (FDA), and the American Breast Cancer Foundation, among others.