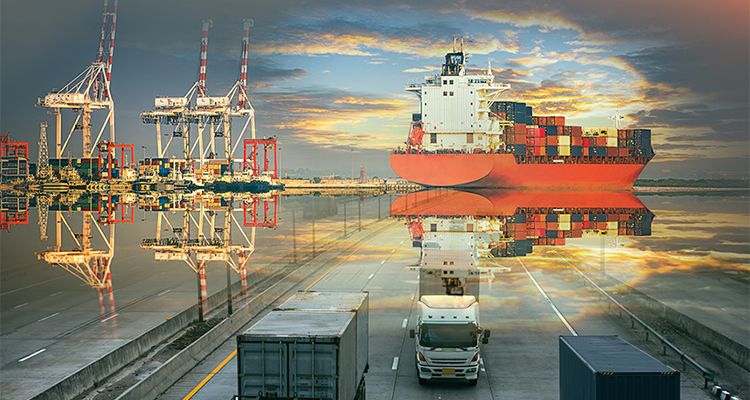 Scenario building will be key in overcoming the freight forwarding challenges of 2023. By Mathijs Slangen 
If you work in global supply chains or freight forwarding, you will know by now that the disruption and uncertainty of recent years are here to stay. Supply chains are no doubt trickier to navigate than ever before. The complexity has only been exacerbated further by trade wars between the US and China, demand fluctuations, port strikes, climate change and war. Having said that, with the right planning and protections in place, there are ways to build resilience. 
A resilient supply chain is one that is able to absorb shocks without interrupting supply to customers. To acquire resiliency, businesses must focus on three strategies: staying on top of market trends, using the right tech and data to improve visibility, and redesigning supply chain scenarios. 
One measure organizations can implement to become more resilient to future shocks is building scenarios and assessing risk in advance.  
Stay on top of market trends 
Staying on top of market trends is the first step to ensuring your supply chain plan is accurate and that you can sidestep potential pitfalls. One challenge to consider in addition to current trends like the falling price of ocean shipping or the impact of China's loosened Covid policies, is the challenge of manufacturing shifts. As supply chain disruptions continue to occur, manufacturers and shippers are increasingly exploring ways to adapt to changes in demand, production, and sourcing. This may involve diversifying their supply chains, embracing new technologies, or exploring alternative sourcing strategies. As such, businesses need to remain agile and be prepared to pivot quickly in response to changes in market conditions, in order to remain competitive and mitigate risks associated with disruptions.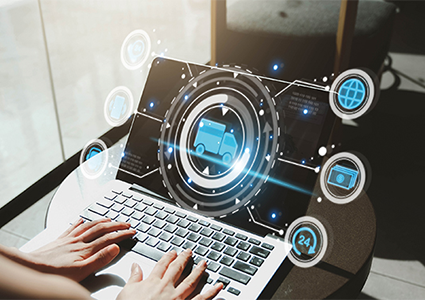 Combining tech and data to improve visibility   
The ultimate goal for every shipper is to have true end-to-end visibility into their supply chain, from factory to front door. While we're not quite there yet, there are many great ways to glean deeper insights from the data available today.  
Although there is nothing new about laying out potential scenarios and assessing the various risks, new technologies like machine learning (ML) and artificial intelligence (AI), combined with data analytics can significantly enhance an organization's decision making and therefore its ability to redesign supply chain scenarios. Increased automation and the use of AI and ML in freight forwarding operations are expected to increase this year, leading to more efficient and accurate operations. For example, AI can analyze large amounts of data to identify patterns and predict potential risks. It can estimate future costs and also forecast inventory levels and optimize routes and schedules.  
Furthermore, data analytics can be used to monitor supply chain operations in real-time, allowing companies to instantly identify and mitigate any issues that arise. Ultimately, these measures can improve delivery times, increase efficiency, and reduce cost.  
Data quality is undoubtedly crucial, as while any company can crunch, validate, and clean data, what actually matters is ensuring that you have access to the right data sets and can understand how to see the relationships and trends between data. To this end, freight forwarders can play a pivotal role in this process, not just by creating insights with data but also by showing, in a similar centralized fashion, what the response strategy has been. By leveraging their expertise freight forwarders can analyze the data to identify emerging trends, potential disruptions, and risks in the supply chain, allowing businesses to make more informed decisions about their operations. Using the right tech and data to improve response time to unforeseen shocks, will, in turn, help avoid extra costs and prevent supply delays to customers. When operating in a hostile and uncertain environment, these efforts will go a long way in ensuring a credible and trustworthy service, which ultimately will improve customer loyalty. 
Redesigning supply chain scenarios  
Just because the pandemic is mostly behind us, don't stop looking for ways to redesign your supply chain for better resilience. The pandemic showed us just how unique each company's supply chain truly is.  
One measure organizations can implement to achieve resiliency to future shocks is building scenarios and assessing risk in advance. For example, 'what if' scenarios essentially track gradual developments and lay out the potential implications for the freight forwarder.  
The first step is to identify the factors which could affect your business and to map out potential implications. For example, if rates and demand remain low, this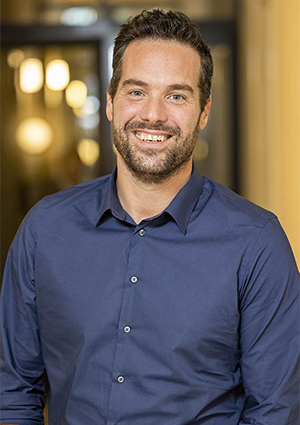 could result in either rising internal financial pressures or increased competition fighting for scarcer customers. Whereas, if demand goes up and capacity is kept tight, this could result in either a market which is difficult to gauge where the demand level sits or a depreciation of lower cargo prices.  
In today's unpredictable and interconnected environment, it's become critical to factor in unforeseen events outside of traditional freight forwarding. For example, cyber-attacks can result in airport systems from working or customers' personal data being leaked. The current economic and political climate also means freight forwarders must assess how union strikes could impact supply chains. Furthermore, as the effects of climate change continue to contribute to more extreme weather, organizations must consider climate adaptation and mitigation measures into planning.  
What's next for freight forwarding?  
The evolving customer expectations for speed, convenience, and sustainability are another main reason for changes in freight forwarding. Companies that invest in scenario building measures or 'virtual modelling' will be far better prepared to meet and exceed these changing customer demands and will likely gain a competitive advantage and improve overall customer satisfaction.  
As organizations move towards recovery, scenario building or virtual modelling will allow them to better control their inventory, suppliers, and labor to fulfil customer demands. However, the key behind all of this will be to have the right data and know how to use it. Data must be accurate, granular, and consistent in order to work properly.  
Mathijs Slangen is Vice President Sales & Marketing Europe at Flexport. Flexport is the technology platform for global logistics – empowering buyers, sellers, and their logistics partners with the technology and services to grow and innovate. Companies of all sizes – from emerging brands to Fortune 500s – used Flexport technology to move more than $26 billion of merchandise in 2022. In 2022, Flexport was named #1 on CNBC's Disruptor 50 List as well as one of Fast Company's Most Innovative Companies. 
www.flexport.com/research