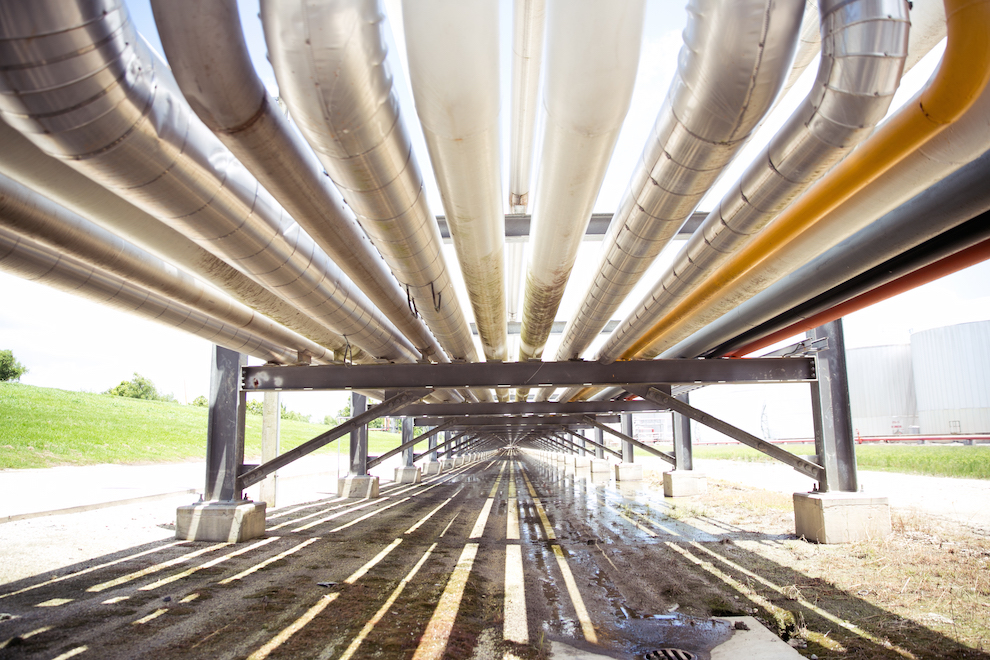 Stolthaven Terminals' storage and distribution capabilities in Louisiana and worldwide make it an industry leader.
By Chris Petersen
Knowledge is power, and as one of the primary operating units of Stolt-Nielsen Limited, Stolthaven Terminals has a strong base of knowledge it draws from as it provides storage and distribution services through its worldwide network of terminals. Christopher Popjoy, marketing manager in Braithwaite, La., says the expertise of every operating unit under Stolt-Nielsen gives Stolthaven Terminals a significant edge when it comes to servicing its customers.
"First is our technical expertise on the products that we handle," Popjoy says. "We have a depth of knowledge from our experience handling products in our tankers group as well as our containers group, and we're able to pull from a deep bench on products."
Stolthaven Terminals has a network of terminals around the world, including locations in the United States, Brazil, China, Australia and Europe. The company says its integration with its Stolt Tankers and Stolt Tank Containers business units means each unit complements the other and provides a more complete service to customers. "These close relationships enable us to provide our customers with integrated transportation solutions that reduce costs and increase operating efficiencies, all within an environment of assured quality, safety and environmental protection," the company says.
The company's bulk-liquid storage terminal in Braithwaite, La., with 85 tanks and a total of 2.1 million barrels of storage capacity, exemplifies what Stolthaven Terminals brings to the table for customers. The expertise that Stolthaven Terminals has within the organization, combined with the Braithwaite terminal's ideal location on the Mississippi River just south of New Orleans, make the terminal a very appealing option for customers bringing bulk liquids into North America or distributing them out of the continent to anywhere in the world. Popjoy says the company continues to look for areas where it can improve its service to customers, and in doing so it expects to see growth in Braithwaite and beyond in the near future.
Uncommon Strength
Thanks to the company's connections to its sister companies on the tanker and tank container sides of the business, Stolthaven Terminals not only has strong capabilities in bulk-liquid handling but also a strong infrastructure that is virtually unmatched among its competition, according to Popjoy. The Braithwaite terminal is fully equipped with state-of-the-art facilities, but there's more to the terminal's success than that.
Logistics is a game of distances, and having the right facility in the right location can make all the difference for a customer who needs to ship materials between two points. Popjoy says Stolthaven Terminals' Braithwaite location is made all the more successful thanks to its prime location along the Mississippi River and its proximity to other modes of transportation. "In our particular location in New Orleans, we have unparalleled connectivity between deepwater vessels and rail and road," Popjoy says. "Combined with our position on the river, we're more economical to get to because we require fewer pilots coming up the river. We can get our customers to land modes quicker and more cost-effectively."
Continuous Improvement
Although Stolthaven Terminals already represents an effective and efficient solution for customers' storage and distribution needs, Popjoy says the company continues to look for new ways to improve its services at its Braithwaite facility and worldwide. "We have finished an expansion in 2014, and we have realigned our business to improve speed to market with regard to customers' requests and inquiries," he says.
Recently, the company underwent an optimization of its business practices that Popjoy says has strengthened the company's already considerable competitive advantages. For example, the company has implemented significant amounts of automation in its facilities to cut down on human error and increase efficiency. A new IT platform also has been introduced to help Stolthaven Terminals track everything it does for customers from inquiry to execution.
Popjoy also emphasizes the attention Stolthaven Terminals has paid to strengthening its internal culture of safety. Recently, all of the company's front-line employees completed a substantial training program to reinforce safety protocols and procedures. Popjoy says these and all of the other improvements Stolthaven Terminals has implemented over the last two years will benefit customers as well as the company. "The net result of that will be improved service, safety and reliability to our customers," he says.
Looking Forward
According to Popjoy, the biggest challenge Stolthaven Terminals faces in the immediate future is simply the changing conditions of the market, and this instability is driven by the introduction of new products being shipped on the Mississippi. "As stable as the river traffic is, there's always a new and exciting product on the river that people need to handle, but the infrastructure and tankage is not always in place to handle it," he says.
To help stay in front of trends, Stolthaven Terminals is working to increase its visibility in the marketplace by working closely with local economic development groups. Although in the past terminals typically were expanded based on speculation, Popjoy says Stolthaven Terminals has taken a more focused approach, working systematically with its economic development partners to anticipate new products and upgrade its storage capabilities in the appropriate manner.
Despite the shifting nature of the market, Popjoy says Stolthaven Terminals is in a good position for growth in the future. With the location and infrastructure the company has in Braithwaite in particular, Popjoy believes there's no reason why the company won't become a stronger presence in the local market. "Although the markets are changing and we're in a recent period of changing dynamics, we still see that there is room to grow, and our terminal is well-positioned for that," he says. "We're just looking for the right partners to grow with."
www.stolt-nielsen.com/Stolthaven-Terminals.aspx
2015 worldwide revenue: $217 million
Headquarters: Rotterdam, The Netherlands
Specialty: Bulk-liquid storage
Terminals: 20 wholly owned or joint-venture
Storage Capacity: 4.5 million cbm worldwide