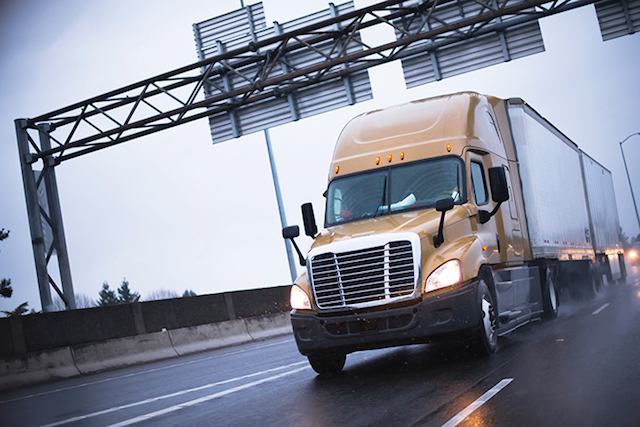 You can leverage technology to help create a safety culture.
By Todd Ewing
The National Safety Council estimates that 2016 may have been the deadliest year on U.S. roads since 2007, with more than 40,000 fatalities. Millions of people across the United States use the roads every day for work, but this daily activity can come with a high risk of injury or death. For anyone who drives for a living, or business owners and managers who send workers driving out in the field, this harsh reality has major implications on their organizations.
While most organizations have safety targets in place, this responsibility can often fall upon one person's shoulders – such as the safety officer or fleet manager. Even if the organization has a whole team dedicated to safety, they are often categorized into their own silo, away from the rest of the organization. This siloed approach can unfortunately do more harm than good.
Safety needs to be a consideration across the entire organization. From HR and operations, to finance and beyond, all business units have a role to play in safety. Organizations that have the best safety records put safety front and center as a part of their culture because taking a holistic approach to safety is beneficial for business. Organizations with strong safety credentials typically perform better, and both drivers and vehicles have less downtime, as well as lower insurance and compliance costs. This is where technology, and in particular mobile resource management (MRM) software, plays an important role.
Improving Driver Behavior
MRM gives organizations a complete picture of how they can manage risks and create a culture of safety across the organization by providing near real-time visibility of vehicles and how they are being driven. MRM helps monitor for unsafe driving practices such as speeding, dramatic acceleration or hard braking.
In the event of safety breaches, this insight allows them to set an appropriate course of action such as disciplinary action or ongoing coaching to help improve behavior. MRM also manages driver workloads more effectively, helping to ensure they aren't inadvertently overworked and have opportunity for appropriate rest periods throughout their shift and at the end of the day.
Creating a Culture
By helping ensure drivers take responsibility for managing their own driving behavior, you are setting the foundation for a culture of safety. While having the right infrastructure to facilitate safe driving behavior is the first step, a little friendly competition (or "gamification") is an effective way to help incentivise drivers using MRM tools to improve safety.
Gamification encourages participation by introducing a scoring system for performance metrics such as fuel-efficient driving, vehicle idling and safety. The scoring system allows drivers to level up or receive rewards for good performance, and it also allows drivers to compare scores against each other (in the form of leader boards) and against company objectives. This practice is not just about scoring high, but rather helps employees develop and grow in their role. It also charts their progress and helps ensure employees align with the company's safety practices.
Ensuring Safety and Reliability
While performance behind the wheel is a key safety factor, it's also essential to help ensure vehicles are safer and roadworthy. Managers must make sure they are maintained regularly, and drivers must be checking the vehicles on a daily basis. Daily vehicle checks are not just a box ticking exercise for compliance, they help identify any issues which could put the driver, vehicle or public-at-large in danger. Examining key external components of the vehicle, including tires, steering, brakes and lights could prevent an accident. To make this easier for drivers, tools such as mobile-enabled, paperless driver vehicle inspection reports (DVIR) help drivers to complete this entire process using their mobile device – eliminating paperwork, automating compliance and helping drivers focus on their day job.
Sustaining Good Culture With Respect
Not all drivers are convinced by the role of technology in their vehicles, some may feel uncomfortable sharing data on their driving behavior and performance, so there should be a balancing act between respecting privacy and encouraging driver safety. However, the benefits far outweigh the costs. Companies across the country that are already using MRM are successfully improving their safety performance and are creating a culture where safety is a priority.
Clear communication and respect for employees is the key to achieving the right balance and garnering results. Those that do and consult with employees will likely see the benefits in terms of improved safety, productivity and compliance, and will be at the forefront of the industry.
Todd Ewing is director of product management at Verizon Telematics. He has over a decade of experience in B2B software and vehicle telematics. In his current position, he is responsible for managing SMB commercial fleet product for Verizon Telematics.