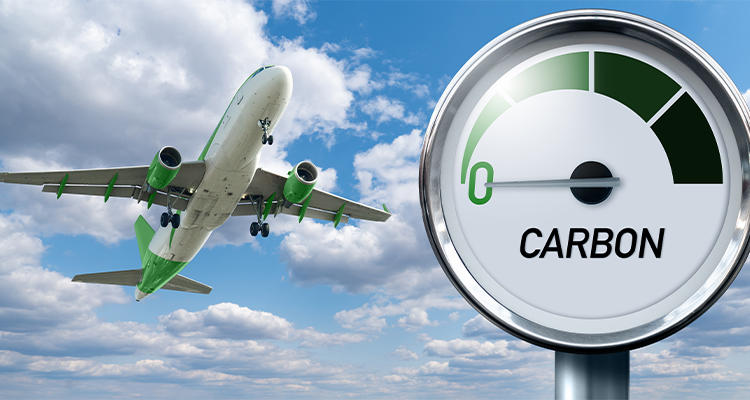 Tackling lifecycle carbon emissions of aviation lubricants 
Shell becomes one of the first suppliers to introduce a new lifecycle sustainability approach for its AeroShell aviation lubricants
Shell Aviation (Shell) has introduced a new scheme to avoid, reduce, and then compensate for lifecycle carbon emissions. This not only improves aircraft performance, but helps customers meet net-zero or greenhouse gas emissions targets.  
AeroShell has confirmed its support for Shell's commitment to become a net-zero business by 2050. It will work to reduce emissions across its product range by optimizing production and product design.  
It will embed circularity into product packaging and improve the energy efficiency of its facilities. Shell will then purchase high-quality, independently verified carbon credits to compensate for carbon emissions that are not currently avoided or reduced.
The new lifecycle sustainability approach will be included as standard across the full AeroShell product range. This includes turbine engine oils (TEOs), piston engine oils (PEOs), greases, and fluids, for both the commercial airline and general aviation markets.
Vincent Begon, General Manager Aviation Lubricants, Shell Aviation, said: "For the aviation sector to reach net zero, it must address emissions from all aspects of aircraft operations. This means lubricants too, even if they do represent a small proportion of aviation emissions when compared to jet fuel. We're proud that AeroShell will now support our customers in maintaining aircraft performance while acting on decarbonization."
"Lubricants are challenging to decarbonize, so a lot of effort has gone into developing this new proposition. This has included working with Original Equipment Manufacturers (OEMs), distributors, and other key players across the lubricants industry. This is an important development and one that will provide genuine value for our customers as we support them in decarbonizing."
The upgrade to AeroShell's offering marks an addition to Shell Aviation's existing sustainability initiatives. It is increasing the use of re-refined base oils, using more recycled content in packaging, and adopting renewable energy. A new lifecycle approach will support Shell's decarbonization efforts in alignment with its net-zero target.