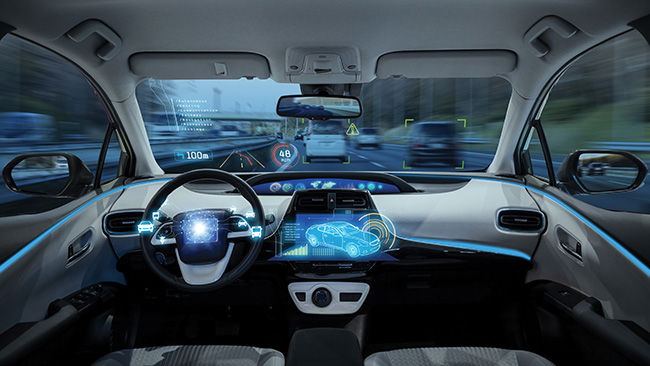 Mobility technology has started to change the ways people work.
By Wes Guckert
While we are less than 20 years into the 21st Century, changes in technology are happening at an unparalleled pace. In fact, it is often hard just to keep up. Think about the global adoption of the Internet, smartphones, and now robots and artificial intelligence. No sooner do we buy the latest smartphone – that incidentally is faster and more powerful than the computers that took man to the moon – only to find that a newer, faster, smarter phone is available.
The "new mobility," which can be described in a variety of ways, is not immune to these technological advances. The most popular and widely used methods of mobility in recent years include transportation network companies (TNCs), such as Uber or Lyft. Self-driving cars and buses fall under this category, as well as driverless trucks.
Tomorrow's new mobility – also referred to as mobility as a service (MAAS) – will be a combination of human-driven vehicles for TNCs and self-driving vehicles. Contrary to popular belief, this is not something that will be far into the future. Quite the opposite, we expect to see these changes within the next five-to-10 years, according to United States Transportation Secretary Anthony Foxx. Business Insider published a report in October 2016 that reviewed 19 major companies that expect to put self-driving cars on the road by the year 2021. This is all right around the corner.
New mobility technologies have already begun to change the way transportation and traffic engineers work. More importantly, the technology also has started to change the way traffic managers plan for the best and least expensive ways to move freight across the country.
A Crisis Brewing
The next decade will experience the most dramatic shift in urban and freight logistics that we have seen in half a century. One reason: a shortage of 40,000 to 60,000 truck drivers. The industry has already reached crisis mode. The average age for a truck driver is now 55 years old. The shortage of drivers is forcing the industry to look to new mobility as a means to transport goods.
In addition, 2010 saw $16.2 trillion of the $20.3 trillion in goods movement occurring in the United States happening in the nation's top 100 metro areas. As if those figures aren't mind-boggling enough, the demand for products delivered by trucks in the United States is expected to increase by 27 percent over the next 10 years. As populations increase and urbanization continues, the U.S. Department of Transportation (USDoT) indicates that these cities will need to identify innovative ways to effectively and efficiently move goods – food, energy and manufactured products – into these cities. Technology is going to be vital to urban logistics, if supply is going to keep up with increased, global demand.
In the coming decade, the movement of freight will also be transformed, going from a 45-foot- or 50-foot-long human-driven trailer to a double trailer load in a possible self-driving truck, totaling 90 to 100 feet in length. Why the shift? It will be easier to fill both trailers at once, then drop one at Location A and another at Location B, without ever having to re-load the trailer.
Safety Concerns
Safety remains one of the greatest challenges in the movement of goods by trucks. Unfortunately, freight transportation is involved in approximately 13 percent of all road transport fatalities. The need to transport increasing amounts of freight to large urban areas in the future could further increase freight and passenger accidents.
Given these stats, what is a viable solution? As usual, there will not be a single solution. But, once again, technology will come into play. Major advances can be made by utilizing a variety of new technologies, including head-up user displays; forward collision warning; intersection movement assist; electronic emergency braking; lane keep assist; blind spot driver assistance; and adaptive cruise control, to name just a few. Adaptive cruise control has allowed the development by companies like Peloton to have "truck training" in such a way that it provides relief for driver fatigue and, at the same time, results in a process that reduces fuel consumption by eliminating "drag."
From a safety perspective, self-driving trucks will create an opportunity to allow drivers on long-haul routes to rest or sleep as they are driving hundreds of miles, thus reducing accidents and driver fatigue.
Ultimately, a robotic truck will be able to drive unassisted for long distances, stopping at a truck stop where a human driver will take over navigation to the warehouse. There, robots will be able to unload the trailer and place the boxes into smaller vehicles that will make their way directly to individual homes and stores in cities and suburbs throughout the country. These technologies will reduce the cost of moving goods across the country.
Other technologies, called transportation management systems (TMS), will allow self-driving trucks to operate longer hours than human drivers, who are limited to 11 hours of driving and then requiring eight hours of rest.
With human driven trucks, new technology is reducing the ability of drivers to speed. Since truck drivers are paid off the number of miles they can drive in 11-hour increments, they are now making less money. The roads are safer, but it is causing current drivers to make less while de-incentivizing new drivers to join the industry. Self-driving trucks will not exceed the speed limit, but they will be able to drive continuously. This will result in providing substantial savings to the industry as a whole.
Clearly, technology is approaching at a very rapid pace and will only continue to accelerate. Society can't stop technology advancement. It is best to embrace, understand and learn as much as possible to maximize the technology.
Poignant words of advice from a recent conference I attended, "rethink everything" when it comes to current transportation challenges and "Uber yourself before you become Kodaked."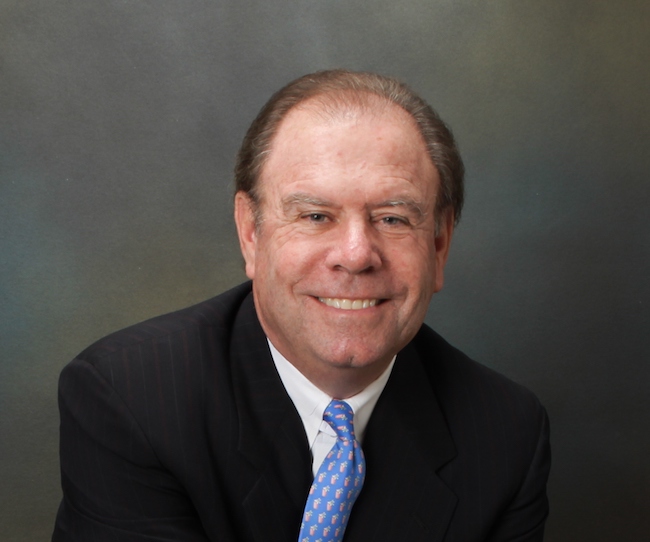 Wes Guckert, PTP, is president and CEO of The Traffic Group, a leading, veteran-owned 32-year-old traffic engineering and transportation planning firm serving clients nationally and internationally. For more information please contact the author at wguckert@trafficgroup.com, visit the website www.trafficgroup.com, or follow him on Twitter @wes_guckert.