Trans American Trucking & Warehouses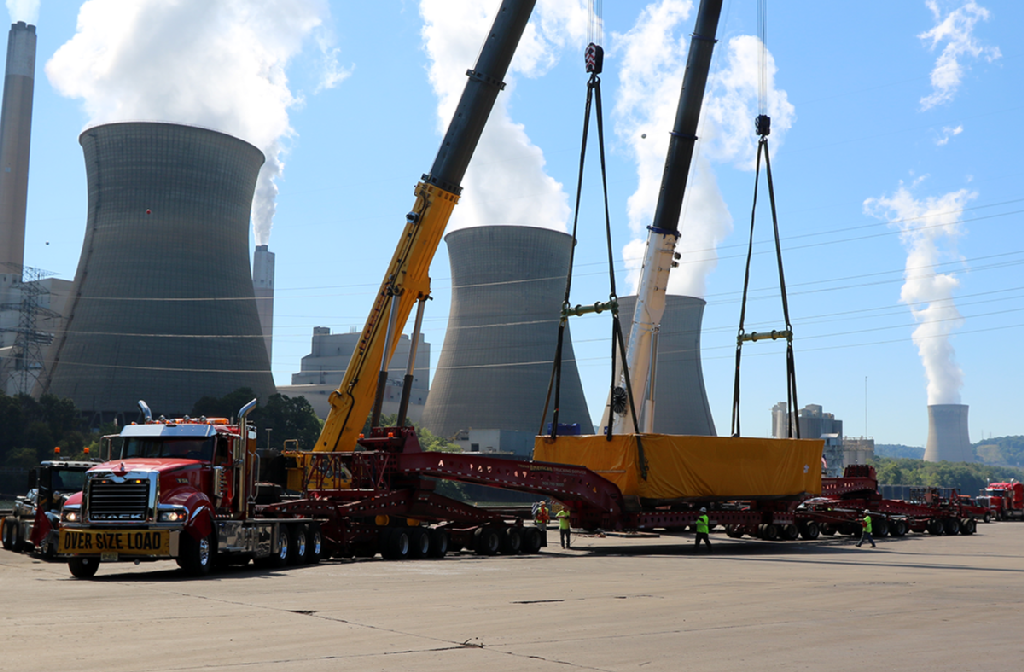 Trans American's 40th anniversary stands as a testament to the company's strength and service.
By Chris Petersen
When customers look for a company to handle their trucking or warehousing needs, they need to be confident in the partner they choose. After all, there's a lot on the line as the transportation or logistics partner they choose is tasked with ensuring they can keep the promises they made to their own customers.
In the ocean of choices customers have when selecting a trucking or warehousing partner, longevity means a lot. The longer a transportation company has been in business, the greater the odds that they are trustworthy, and trustworthiness is one of the most important commodities in the transportation and logistics sector.
Take, for example, New Jersey-based Trans American Trucking & Warehouses. This January, the company marked its 40th year serving customers throughout the region, and National Sales Director Craig McGraw says there is no better indicator of the company's trustworthiness than its four decades of service. Founded by McGraw's father Ron McGraw and partner Jim Skow, Trans American started life as a flatbed and van carrier but eventually found its niche in providing transportation for heavy, oversized equipment.
Although the company's primary specialty is in hauling large-scale equipment for manufacturers in the aircraft and industrial sectors, Craig McGraw says Trans American's customer base is more diverse than might appear at first glance. He says the company's customers range from major freight forwarders in corporate type settings to manufacturers working directly out of their warehouses, and that the company's capabilities include packing, warehousing and exporting in addition to trucking services. The fact that Trans American specializes in oversized equipment means it stands out in the crowded transportation market in and around the Port of New York and Baltimore, however. "The competition that we go up against in the area, "there's only a handful of other companies that have the capabilities to preform the services we do," McGraw says.
As Trans American reflects on the 40 years and more than 65 million miles behind it, McGraw says the company sees the road ahead as clear. That's thanks in no small part to the company's long history of serving the region as well as its plans to ensure that it continues to uphold its tradition of excellent service well into the future.
Long History
The greatest strength Trans American brings to the marketplace is rooted in its longevity, according to McGraw. The fact that the company has been around for more than 40 years doesn't only mean that it has formed long-lasting relationships with its customers, but that its customers can count on some of the most experienced drivers in the industry handling their shipments. McGraw says the company has drivers who have spent a good majority of their entire careers of 30 years or more with Trans American. "You don't see that often in any industry, let alone trucking," he says.
Trans American's drivers have an average of 20 years of experience in the trucking industry, and the company has a retention rate of approximately 90 percent. Both of those go a long way toward helping the company maintain a culture that is focused on excellence, McGraw says. Long-term employees take pride in their work and take their contributions to the company's reputation seriously, he says, which not only results in exceptional customer service but also in a safety record that ranks higher than much of its competition.
Having the right people on the job is paramount to Trans American's success, and that makes the recent shrinking of the labor pool one of the company's primary concerns when looking ahead to the future. McGraw says the lack of young people willing to get into the trucking business means older drivers are retiring without experienced young drivers to replace them in many cases.
For its part, Trans American is taking a proactive stance by utilizing a mentoring program. McGraw says the company's younger drivers are working with the more experienced drivers to help ease them into the transition of moving the 19 axle oversized freight. By doing so, McGraw adds, Trans American is ensuring that the next generation of experienced drivers within the company is ready to help the generation after it.
Full Service
Along with the company's longevity, Trans American counts the depth of its services among its many distinct advantages. First and foremost among those services is the company's heavy hauling capabilities, which range from three-axle flatbeds to 19-axle combinations. With the equipment it has in its fleet, Trans American is capable of hauling oversized freight up to 300,000 pounds anywhere in the continental United States and Canada.
For more shipments that are of a more average size, Trans American's proximity to the Port of Newark and the Port of Baltimore as well as numerous major highways gives the company the ability to serve customers nationwide. For customers who need warehousing, Trans American's facilities provide more than 200,000 square feet of indoor storage as well as 200,000 square feet of outdoor storage, and its overhead crane capacity reaches 300,000 pounds.
Although Skow recently retired, Trans American transitioned Craig's brother Jeff McGraw – who has more than 35 years of experience – to the position of Vice President, maintaining a continuity of family leadership that will keep the company on track despite the change. "The long-term vision for the growth of Trans American will be based on the same principles that our company has grown with: honesty, hard work, dedication, and teamwork," Jeff McGraw says. "With that foundation in place, along with the experience and selflessness of our entire team, we can maintain our loyal customer base. For the future, we are committed to expanding, obtaining new business, and providing excellent trucking service for the next generations."
Headquarters: South Plainfield, N.J.
Employees: 90
Specialty: Trucking and warehousing services