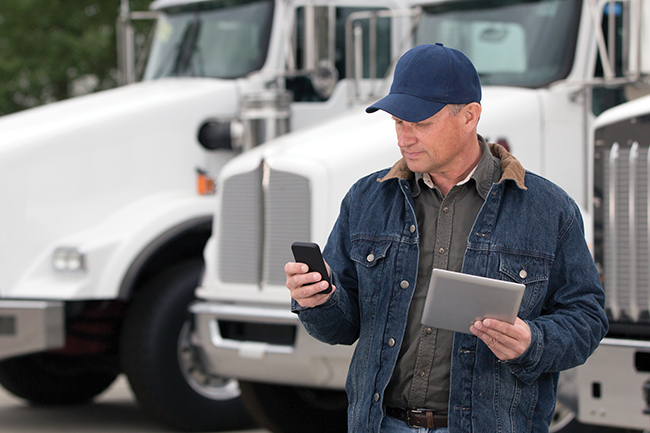 Modernization taps into smart software robots to improve processes and service.
By Russ Gould
Automation is picking up speed across the logistics landscape, playing a powerful role in improving the customer experience. Addressing the need to automate processes and high personnel costs, technology such as robotic process automation (RPA) is driving remarkable change in improving capabilities, services and end-user satisfaction. In an industry long hindered by extensive manual processes, it's a transformation that is long overdue and poised for steady growth.
Automation creates more efficient operations, even while it allows 3PL organizations to monitor processes over time and uncover priorities for making further improvements. Concrete examples of 3PL transformation demonstrate the potential – for providers as well as their customers.
Create a Digital Workforce
RPA's intelligent software robots create a digital workforce, taking on the boring and time-consuming activities that kill productivity of human staff. Working side-by-side with employees, software robots take care of manual copying and pasting of information between virtually any application or data source, from websites and portals, to desktop applications and enterprise systems.
Because 3PL organizations typically have a large labor force, capitalizing on automation creates value enterprise-wide. Activities such as quoting, scheduling and tracking shipments, securing proof of delivery, generating and collecting invoices, closing out loads and more have been handled by teams of people who can now be freed up to manage exceptions or more strategic services. Removing finely detailed and repetitive tasks is no small win – 3PLs can improve morale among personnel and avoid sapping job satisfaction with unfulfilling job duties. Customers win with service based on smooth, streamlined processes.
Scale Premium Services
A scenario from PITT OHIO, a 3PL provider, demonstrates automation in action. The organization offers the ability to request a shipment pick-up by email, a premium service for its customers. The process could take up to one full-time equivalent (FTE) role per premium customer, based on the significant re-keying of data and updating of multiple systems required to keep data synchronized.
To ensure a scalable process and keep this high-value service available to all clients, PITT OHIO opted to deploy an RPA platform in the role of customer service representative (CSR). The smart software robot extracts shipment details from each incoming email request; the pick-up is logged and scheduled, and the robot accesses the customer and carrier portals to advise parties of the schedule. Other relevant information is also extracted from the transaction, such as the bill of lading, carrier invoice, and other pertinent documents that can accelerate services. These processes are completed within seconds, rather than hours, and the customer receives automatic progress updates, including the location of GPS-enabled vehicles.
"We're seeing a 95 percent reduction in manual effort from our customer service representatives. Our RPA platform handles what our users were doing, automatically, more consistently and more accurately," said Darren Klaum, director of business systems for PITT OHIO.
Update Orders and Stock Status in Real-time
Davies Turner, one of the UK's leading multimodal freight forwarding and logistics companies, wanted to be proactive and track orders through the supply chain in real time. Yet when the company received a customer query about an order, teams would have to visit the relevant carrier's website and search their tracking systems for more information about the shipment. If information was unavailable, a phone call or email would be necessary and create further delays. On average, it took 10 to 15 minutes to respond to order tracking requests. RPA was deployed to solve this challenge via automation.
Davies Turner has thousands of shipments moving in and out of its facilities every day. Customer inquiries must be handled quickly, and the firm sets a high bar for communication and responsiveness. "Failing to do so could lead to dissatisfied customers, and increase the risk of losing future business to a competitor," said Darren Gurney, logistics systems manager for Davies Turner.
To date, the organization has deployed close to 100 robots, automatically extracting information from a wide variety of sources, such as internal logistics and warehouse management systems as well as external carrier tracking systems and third-party websites. Carrier tracking systems are queried regularly for delivery status and proof of delivery data which is then linked to the original order record in the warehouse management system (WMS). When an order leaves the company's warehouse, clients are notified via an email with order details and a link for real-time order tracking. And if a customer calls or emails with an order question, the operations team simply brings up the order record in the WMS, rather than visiting a website or contacting a carrier.
Build on Automation Successes
Automation is creating a cascade of value for 3PLs. As technology enables performance improvements in one area of business, it uncovers potential in others. For example, Davies Turner also has created an inventory tracking process that regularly checks stock levels in the company's warehouse and automatically notifies customers via email to let them know when one of their inventory lines goes out of stock.
Customers are empowered to promptly replenish inventory levels, avoiding costly out-of-stock situations. PITT OHIO also plans to streamline and automate web-based processes company-wide. The firm's software robots will soon extend into credit and collections, handle more complex customs forms required during trans-border shipments, simplify credit card processing, and even support its mobile apps.
RPA technology is proving to streamline operations, improve cash flow and optimize collections, reducing costs by 25 to 50 percent. Customer service representatives are no longer tied to manually re-keying, cutting and pasting Track and Trace data, or gathering and inputting freight bill payment information. Core manual process challenges can now be identified and solved using automation, including operations ranging from the initial shipment request to securing proof of delivery, generating and paying invoices, and capturing and researching new loads.
Modernizing the movement of data drives performance improvements across the logistics enterprise. It's creating a newfound level of efficiency, raising expectations for faster, smarter services that are more in sync with the day-to-day needs of stakeholders along the supply chain. As 3PL buyers and end-users experience convenience and better-informed services from more automated providers, their expectations of service will only rise. RPA is at the heart of this shift, helping 3PL providers transition into more forward-thinking operations poised for increased growth and profitability.
Russ Gould, vice president, global product Marketing, drives Kofax's product strategy, tapping into decades of enterprise software, consulting and technology marketing experience. His expertise shapes a powerful view on how business process management and RPA work together to create a seamless and smart enterprise-wide approach to digital transformation. Connect with him via LinkedIn, Twitter (@rjgould2) or at russ.gould@kofax.com.