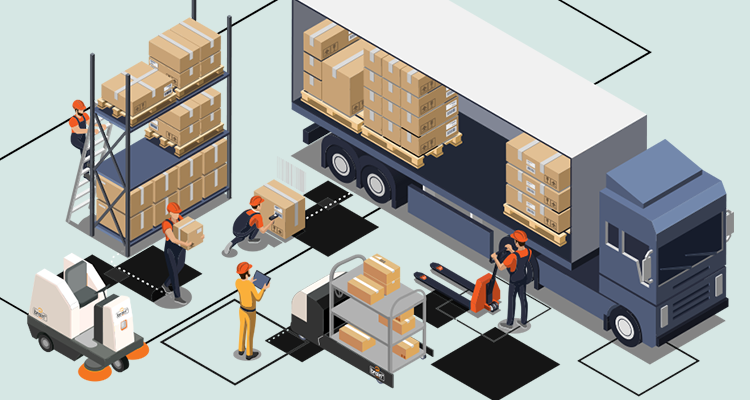 Unleashing the potential of AI-powered autonomous mobile robots in transportation and logistics By Michel Spruijt 
The transportation and logistics industry is undergoing a significant transformation, driven by the integration of artificial intelligence (AI) and autonomous mobile robots (AMRs). Efficiency is a critical factor in today's market and in order to meet growing consumer expectations, companies are actively seeking ways to optimize their operations. AI-powered AMRs have emerged as a promising solution. Equipped with intelligent algorithms and advanced sensors, these robots automate tasks throughout the supply chain, enhancing operational efficiency and streamlining warehouse processes. By continuously improving their performance through machine learning, AMRs can optimize systems and resource allocation, resulting in faster order fulfillment and greater productivity. 
Sustainability has become an imperative consideration for the industry. With environmental concerns on the rise and stricter regulations in place, companies are exploring eco-friendly alternatives. AI-powered AMRs can contribute to sustainability efforts by reducing carbon emissions, chemical usage, and energy consumption.  
In addition, fostering a more sustainable workforce has emerged as a paramount objective, addressing concerns such as labor shortages, turnover, and absenteeism. Recognizing the need for adaptability and resilience in the face of disruptions, particularly highlighted by the Covid-19 pandemic, businesses are seeking innovative solutions. AI-powered AMRs not only offer unparalleled versatility in navigating such challenges but also contribute to building a resilient supply chain. By swiftly reprogramming them for new tasks and seamlessly adapting to evolving demands, these robots empower companies to ensure uninterrupted operations even amidst difficult circumstances. This sustainable approach mitigates the risks associated with workforce-related issues, creating a workforce that is better equipped to withstand the trials of today's dynamic business landscape.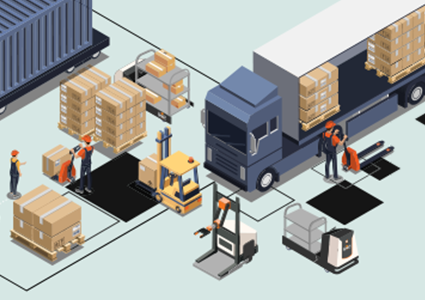 The integration of AI technology into AMRs also holds promise for improving safety in transportation and logistics operations. These robots are equipped with advanced sensor systems, enabling faster detection and avoidance of obstacles than human capability.By mitigating the risks associated with human error, distraction and fatigue, AMRs enhance workplace safety and contribute to accident prevention. This not only safeguards the workforce but also ensures the smooth flow of operations. 
Looking ahead, several key trends are shaping the landscape of AI-powered AMRs in transportation and logistics. The integration of Internet of Things (IoT) technologies allows for seamless connectivity and data sharing between AMRs and other supply chain components. Real-time monitoring and predictive analytics enable greater operational efficiency and proactive decision-making. 
Additionally, the combination of AI-powered AMRs with robotic fulfillment systems is gaining traction. These systems leverage robotics and AI to automate inventory management, order picking, packing, and sorting processes, resulting in reduced errors and faster order fulfillment. By optimizing warehouse operations, companies can meet the escalating demands of e-commerce while ensuring accurate and timely deliveries. 
In conclusion, AI-powered AMRs hold immense potential to revolutionize the transportation and logistics industry. Their ability to automate tasks, optimize operations, and adapt to changing demands can bring about improvements in efficiency, sustainability, safety, and resilience. Embracing these technologies will enable companies to unlock new opportunities and gain a competitive edge, ultimately delivering enhanced experiences to customers. 
As we move forward, it is increasingly important for stakeholders in the transportation and logistics industry to future proof their operations, invest in research and development, and foster collaborations to drive innovation. By harnessing the power of intelligent robots, we can shape a future where efficiency, sustainability, safety, and resilience are at the forefront.  
Michel Spruijt 
Michel Spruijt is the Chief Revenue Officer at Brain Corp. Michel is responsible for partner support, team expansion, and the oversight of general operations throughout the region. Brain Corp is an AI software leader that powers the world's largest fleet of autonomous mobile robots operating in public spaces. The BrainOS © platform and its cloud-connected autonomy service are used by global manufacturing partners to successfully build, deploy, and support commercial robots at scale across industries and applications.